Smart Home
10 gadgets that will practically host Thanksgiving for you
This year, you'll be thankful for these helpful devices.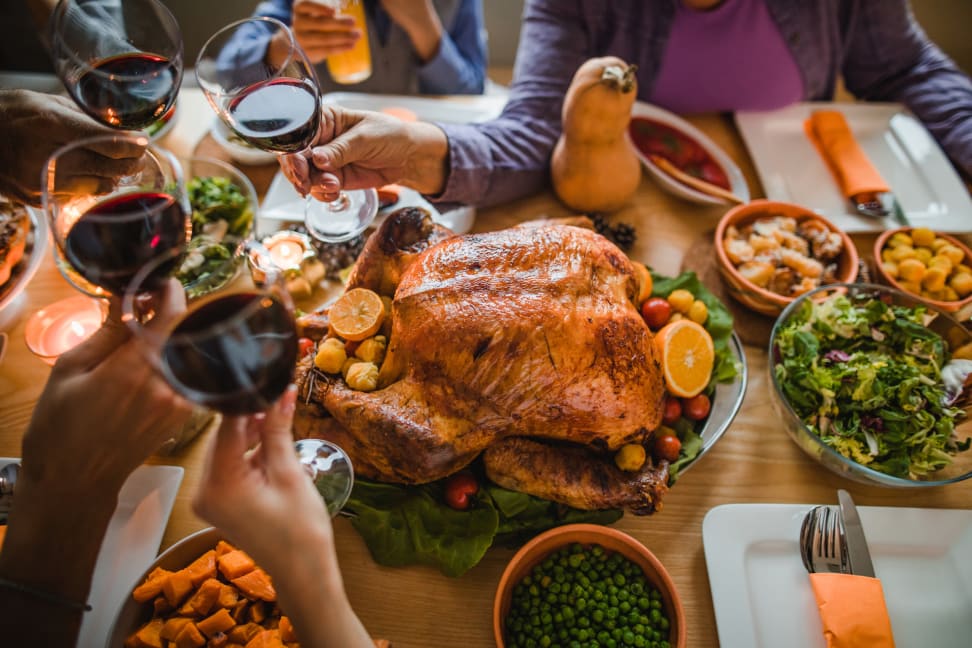 Credit: Getty Images
Hosting Thanksgiving at your house is no small task. In addition to all the cooking that needs to be done, you also end up cleaning, setting tables, gathering chairs, facilitating entertainment and so on. It's a lot to do when you only have two hands!
You don't have to do it all alone, though! Even if your kids won't help, there are a host of smart gadgets that will take some Thanksgiving prep off your plate, whether it's vacuuming the carpet or monitoring the turkey. Here are 10 products that will help you host a seemingly effortless Thanksgiving feast for your friends and family.
1. A pocket-sized grocery shopping assistant
There are times when it's acceptable to "wing it" at the grocery store, but Thanksgiving is not one of them. Forgetting the sweet potatoes isn't an option when it comes to this food-forward holiday, which is why you need Hiku: The Shopping Button. This smart device can scan barcodes of items you need to replace or you can dictate what you need, and it will upload your comprehensive shopping list into the Hiku app.
Get Hiku: The Shopping Button on Amazon for $43.99
2. A smart sous chef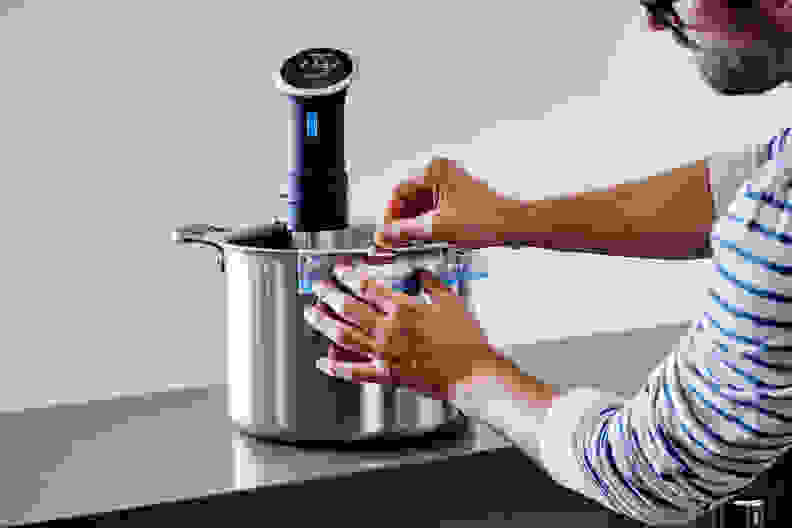 Whether you want perfectly cooked carrots or a mouth-watering homemade cranberry sauce, the Anova Culinary Bluetooth Sous Vide Precision Cooker can help you whip up great Thanksgiving dishes with minimal effort. Just set the temperature, prep the ingredients, and let the best sous vide cooker we've ever tested take care of the rest. This smart gadget will let you know when the food is ready!
Get an Anova Culinary Bluetooth Sous Vide Precision Cooker on Amazon for $149
3. A multi-use pressure cooker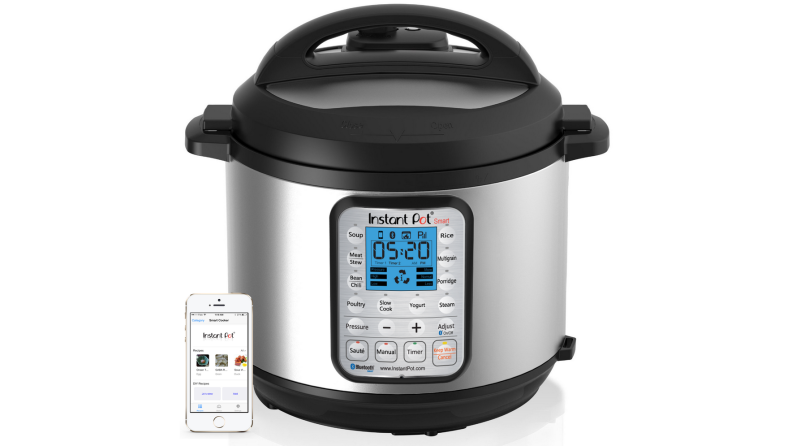 The Instant Pot Smart Bluetooth Pressure Cooker is a versatile little helper on Thanksgiving. You can use it to make yogurt, soup, rice, steamed vegetables, and more, and it can also keep dishes warm until dinner is served. Plus, with Bluetooth, it's even easier to keep an eye on your food. But if you like being in the kitchen, the regular Instant Pot 7-in-1 works just as well, and it's only $85 on Amazon.
Get an Instant Pot Smart Bluetooth 7-in-1 Multi-Use Programmable Pressure Cooker on Amazon for $159.99
4. A smart scale to bake better desserts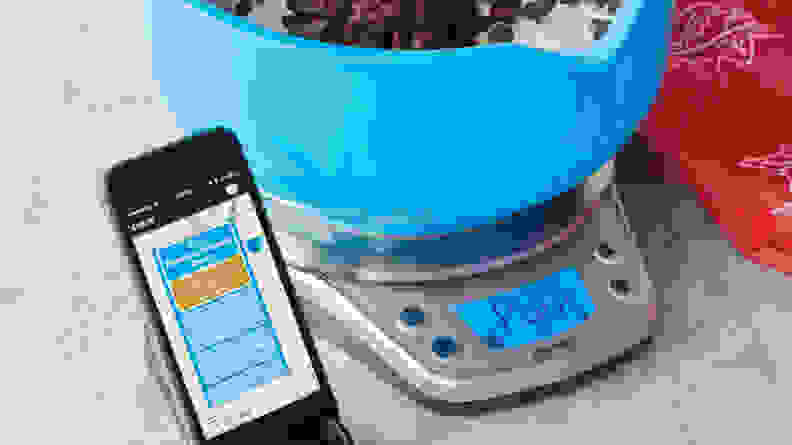 Don't worry about pulling out your cookbook and measuring cups when it's time to make dessert. The Perfect Company Perfect Bake Pro Smart Kitchen Scale makes it quick and easy to whip up amazing cookies, brownies or pies—just pick the recipe you want to make from the app, and the scale will walk you through the steps, helping you measure each ingredient. Of course, you can always get the Amazon Basics scale for $9.99 if you don't need the bells and whistles of this smart scale. We found it works perfectly well, especially for the price.
Get a Perfect Company Perfect Bake Pro Smart Kitchen Scale on Amazon for $64.48
5. An app-controlled vacuum for last-minute cleanup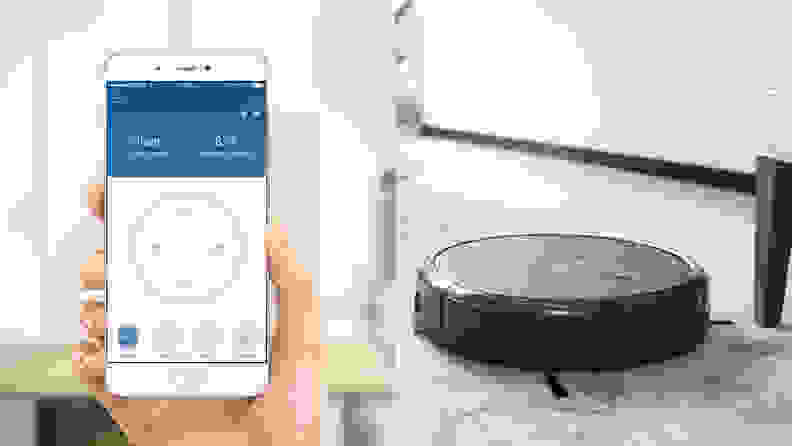 If your company is arriving any minute and you're stuck in the kitchen, you'll be glad you have the ECOVACS DEEBOT N79 Robotic Vacuum Cleaner to tidy up. This smart robotic vacuum cleaner wowed us in our tests, and it has options to clean one room, around the edges or just spot clean (all programmable via your phone), so your house will be pristine when your family arrives.
Get an ECOVACS DEEBOT N79 Robotic Vacuum Cleaner on Amazon for $199.98
6. A meat thermometer to keep tabs on the bird
The easiest way to mess up a Thanksgiving feast is to over- or undercook the turkey. However, the Morpilot Smart BBQ Thermometer can keep an eye on the bird while you prep other dishes, and it will send a notification to your smartphone when the turkey reaches the perfect temperature so you can relax on the couch with your family while your meal cooks.
Get a Morpilot Smart BBQ Thermometer on Amazon for $25.99
7. A moveable speaker for dinnertime tunes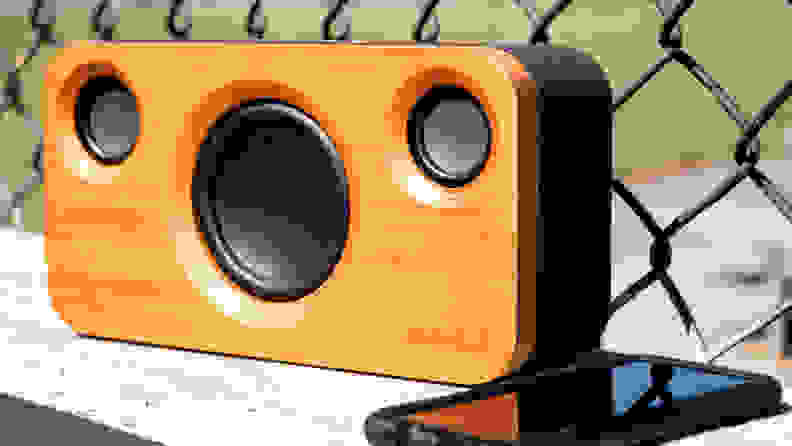 Set the ambiance for your Thanksgiving meal with your favorite music, provided by the elegant Archeer Bluetooth speaker. This speaker performed the best out of all the portable Bluetooth speakers we've tested, and it's so stunning to look at it'll surely impress your guests. Plus, it's wireless so it can move from room to room with your party.
Get an Archeer 25W Bluetooth Speaker on Amazon for $69.99
8. A coffee maker you can control from anywhere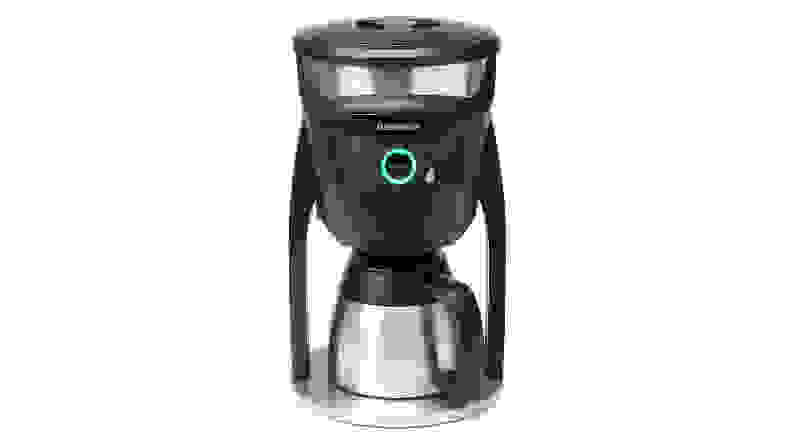 Don't miss a minute of dinner convo! The Behmor Connected Temperature Control Coffee Maker lets you make great coffee, all from your phone. With this smart coffee pot, you can pre-soak the beans and even set the coffee's temperature, so you can finish off the feast with an amazing cup of java.
The price is a bit steep, even if you can control it from your phone. So unless you're set on impressing your guests with fancy gadgets, you can check out our top picks for drip coffee makers for more affordable options.
Get a Behmor Connected Temperature Control Coffee Maker on Amazon for $139.99
9. A smart air purifier to keep things fresh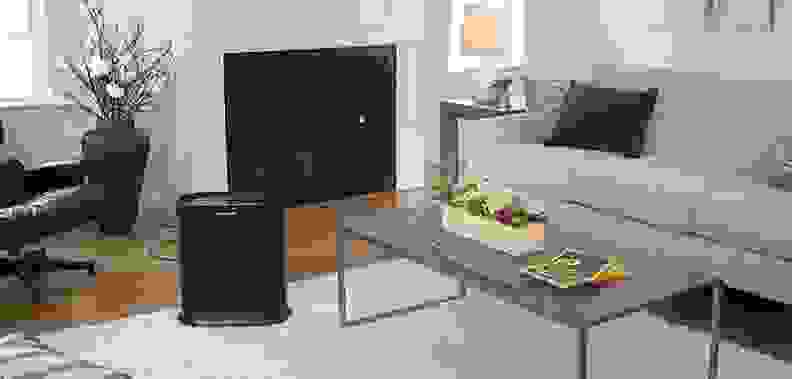 When there are a dozen people in a small space, things can get a little stuffy. Use the Honeywell Bluetooth Smart True HEPA Allergen Remover to keep the air fresh and allergen free throughout your gathering. This product's quiet operation and app-based controls will make it the unsung hero of your party.
Get the Honeywell HPA250B Bluetooth Smart True HEPA Allergen Remover on Amazon for $199.99
10. A connected racing set to keep kids entertained
It's always a good idea to have a fun activity on hand to keep kids entertained, and the Anki Overdrive Starter Kit definitely fits the bill. These app-controlled race cars are seriously impressive with their plasma cannons and flamethrowers—so much so that adults might want to play, too!
Get an Anki Overdrive Starter Kit on Amazon for $149.99
Prices are accurate at the time of publication, but may change over time.