Smart Home
10 must-know Siri commands that work with Apple HomeKit
Hey Siri, do more for me.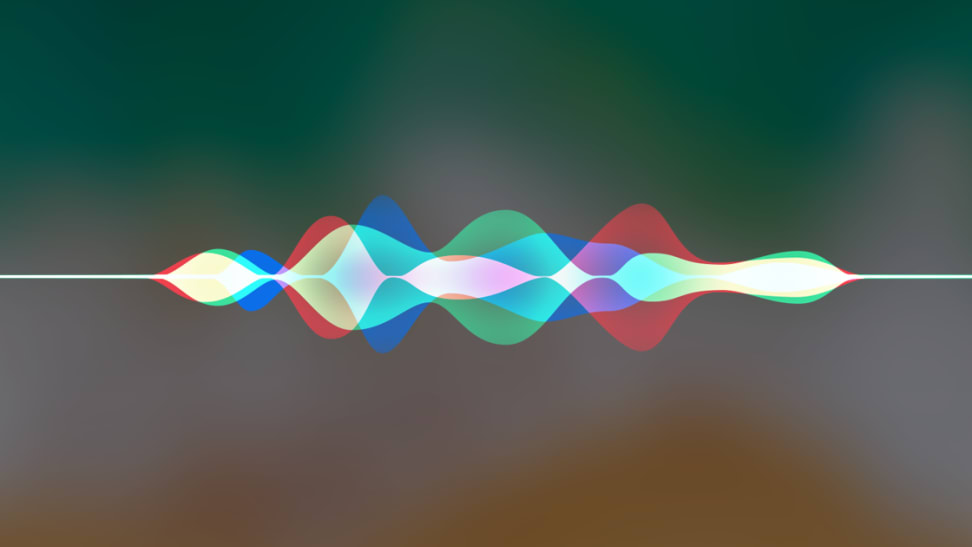 Credit: Apple
HomeKit's big advantage over Amazon Alexa and Google Home is Siri's more natural language syntax. Instead of having to say, "Alexa, ask August if the front door is locked," to check my smart lock, I can simply ask Siri, "Did I lock the door?" Even better, you don't need a HomePod, Apple's $350 Siri-enabled speaker, to pull off these commands. Siri works on your iPhone, iPad, Apple Watch, and even the fourth-generation Apple TV with a dedicated Siri button on the remote.
Now, it's worth mentioning that Siri doesn't work exactly the same way across all of those devices—you might ask it something on the Apple Watch only to be told you need to ask Siri on the iPhone instead—but luckily HomeKit-related commands work pretty reliably no matter which device you're using. Well, except your Mac. Siri was added to macOS as of version 10.12 Sierra, but as of the most recent version, macOS 10.13 High Sierra, Siri can't control any HomeKit devices through a Mac.
How to set up 'Hey Siri'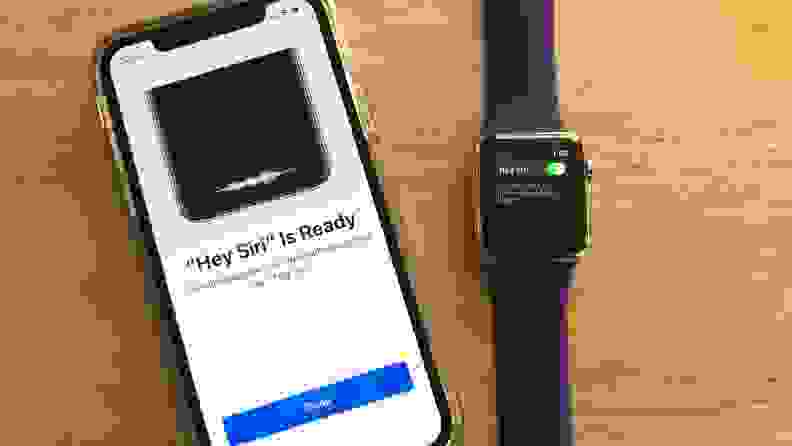 Alexa and Google Home devices are always listening for their trigger phrases, and your Apple devices can listen for "Hey Siri" too, but you have to set it up. On an iPhone or iPad, open Settings and tap the Siri & Search section to find a switch labeled Listen for "Hey Siri." The first time you turn it on, iOS will ask you to say some phrases to train Siri to recognize your voice.
You can also use "Hey Siri" on an Apple Watch, which is extremely convenient since it's strapped right to your arm. In the Settings app on the Watch, tap General > Siri > Hey Siri. The Apple Watch needs to be awake to hear "Hey Siri," so make sure you also visit Settings > General > Wake Screen and enable "Wake Screen on Wrist Raise." Once that's done, just raise your wrist toward your mouth to wake your watch, then say "Hey Siri" and your command, all as one sentence.
10 killer Siri commands for HomeKit
Once you've got HomeKit set up, it's time to put Siri to the test and embrace the power and versatility of voice commands.
1. "Hey Siri, show me the front door camera."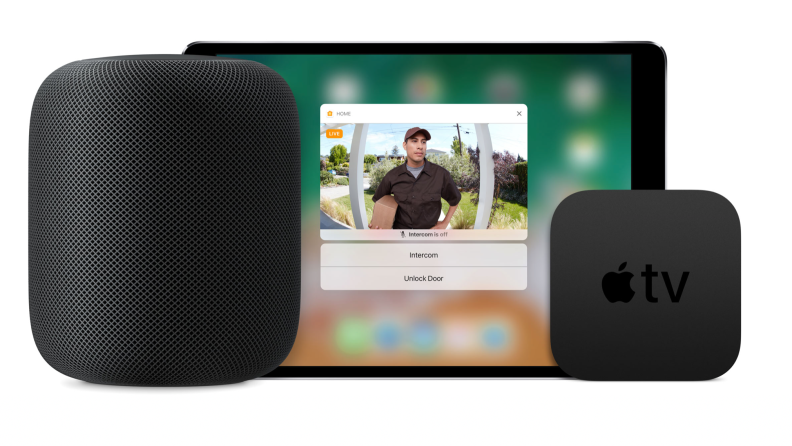 You can ask Siri on the iPhone, iPad, or the Apple TV to show you the live view from a HomeKit-compatible video camera, like the Arlo lineup of indoor and outdoor cameras. This is especially handy on the Apple TV—being able to see who's at the door before you get up off the couch is huge.
2. "Hey Siri, good night."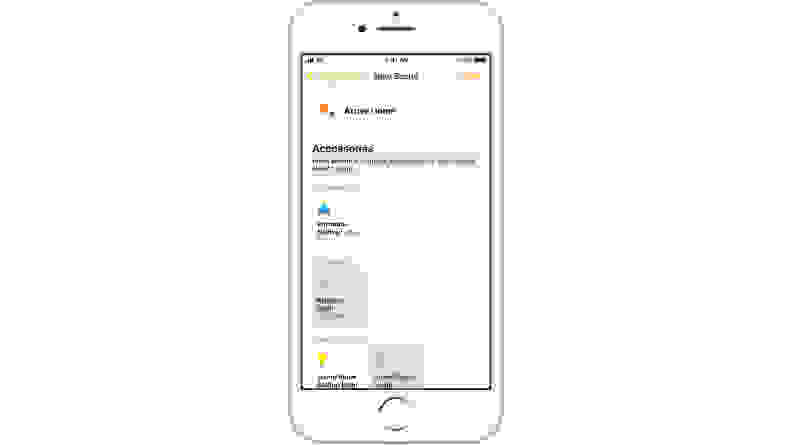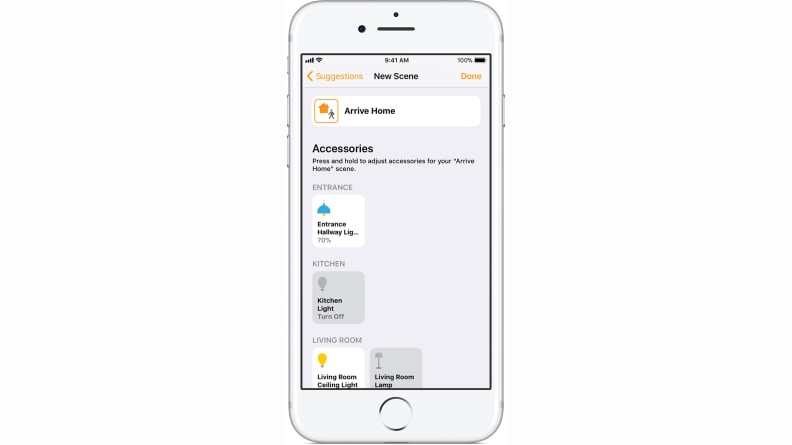 One of the best parts of HomeKit is setting up a scene, which can control multiple devices at once, even devices from different companies. For example, my good night scene turns off the lamps, checks that the front door is locked, and turns down the thermostat.
3. "Hey Siri, turn off all the lights upstairs."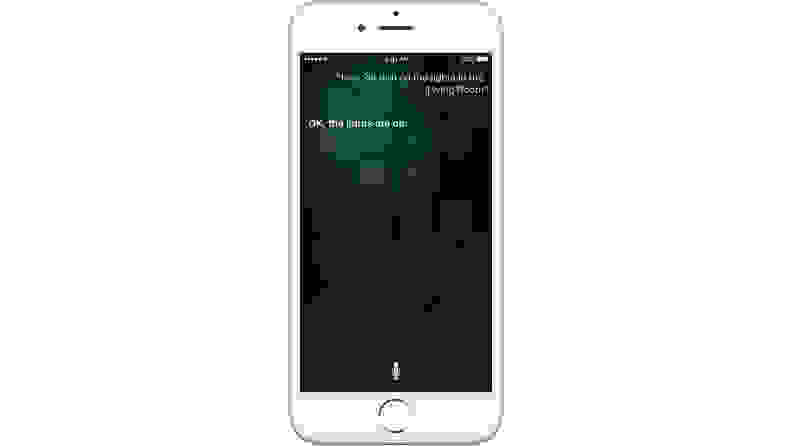 Besides scenes, you can organize your HomeKit devices into rooms and zones, and then use natural language to command an entire room or zone at once. "Upstairs" here could include multiple bedrooms and bathrooms.
4. "Hey Siri, play my morning playlist in Chris's room."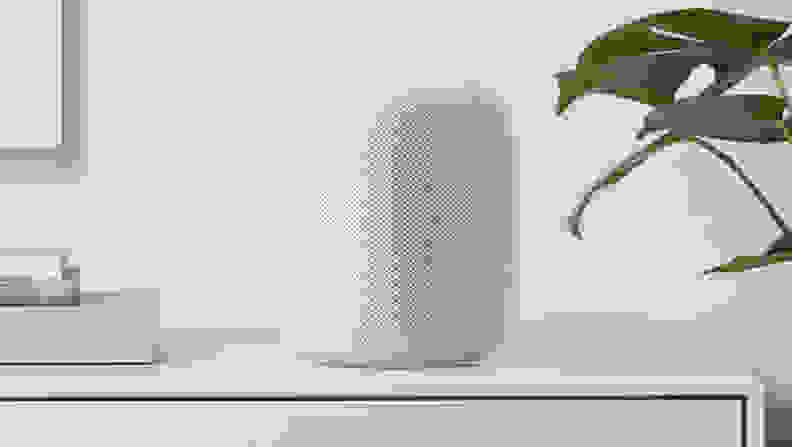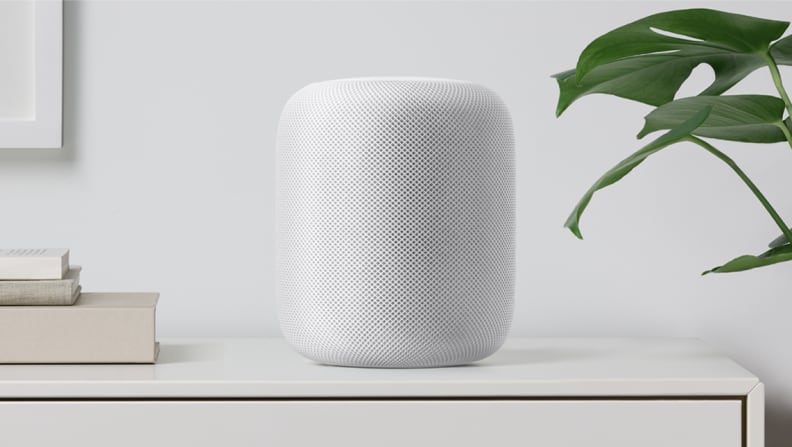 The HomePod shows up in the Home app alongside your other HomeKit devices, so you can assign it to rooms and zones, and even include it in scenes. You could have your favorite Apple Music playlist be part of your "good morning" scene, for example. After a later software update, other AirPlay 2 speakers will be supported in the Home app as well, letting you use Siri to direct music all over the house.
5. "Hey Siri, dim the lights downstairs to 30 percent."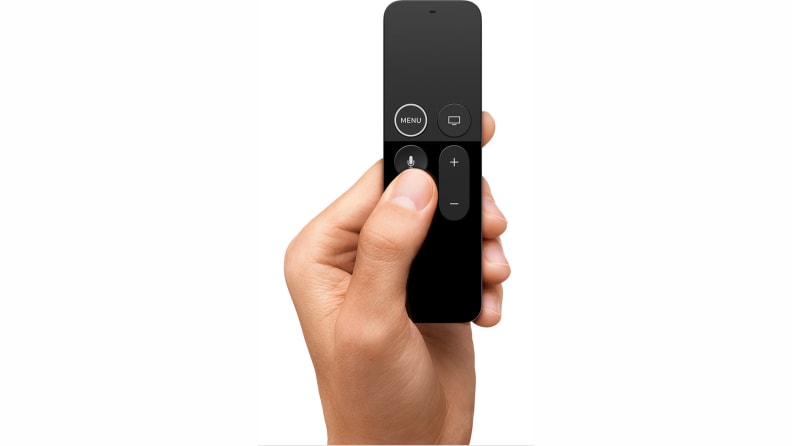 If your HomeKit light bulbs, switches, or light bulb adapters support dimming, you can ask Siri to adjust the lights up or down, either generally or to a specific percentage of the maximum 100%. You can even say, "Make the dining room the brightest" to dim lights in the other rooms.
6. "Hey Siri, close the shades in the den."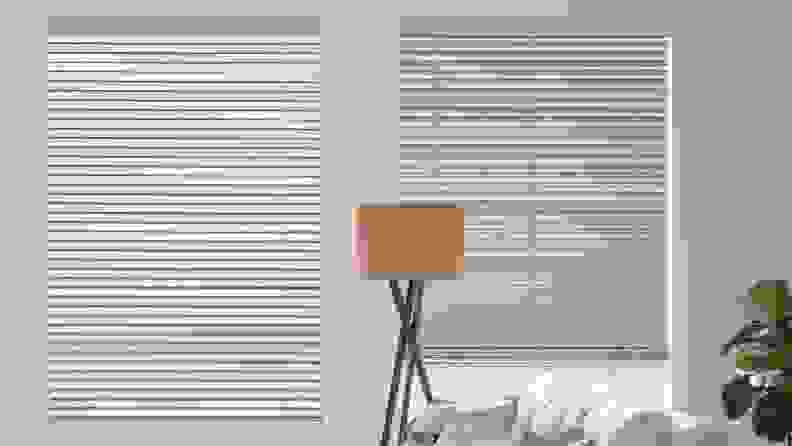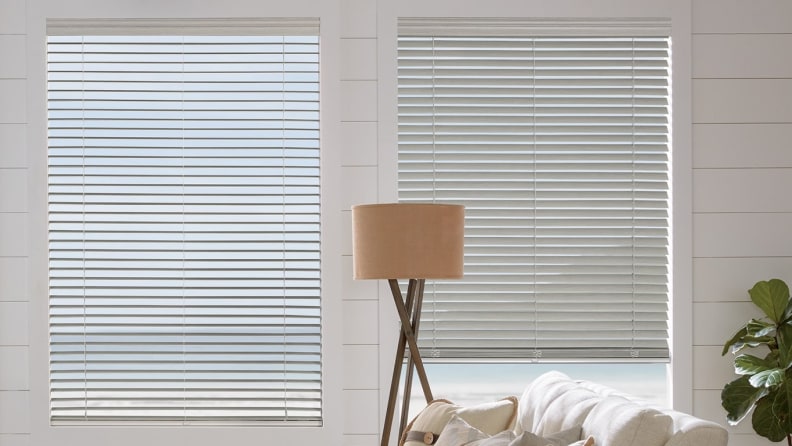 Siri lets you control devices individually, by room, or by zone. Try a whole-room command, like turning off all the lights in the kitchen, if you haven't set up a scene yet that includes those individual devices.
7. "Hey Siri, is the front door locked?"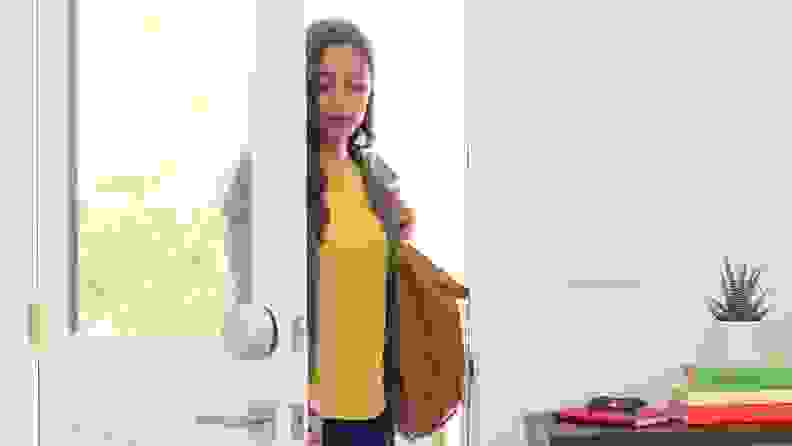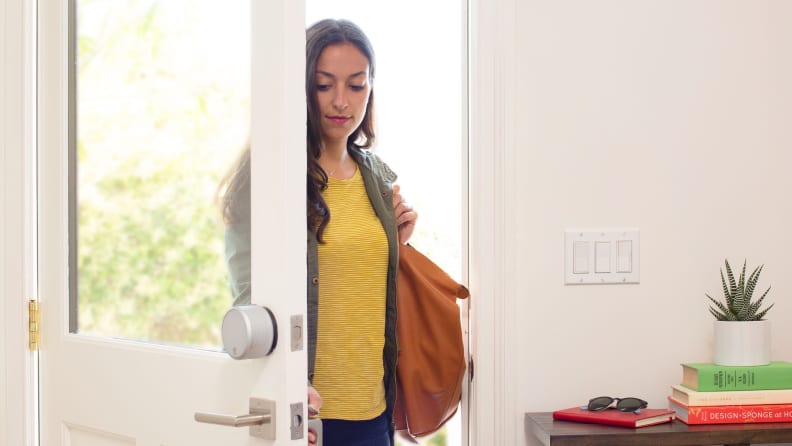 Keep in mind you can ask for information without issuing a command. Check with Siri to see if you left the lights on, a door unlocked, the garage door up, a fan turned on, or even what temperature the thermostat is set to.
8. "Hey Siri, what's the temperature in the baby's room?"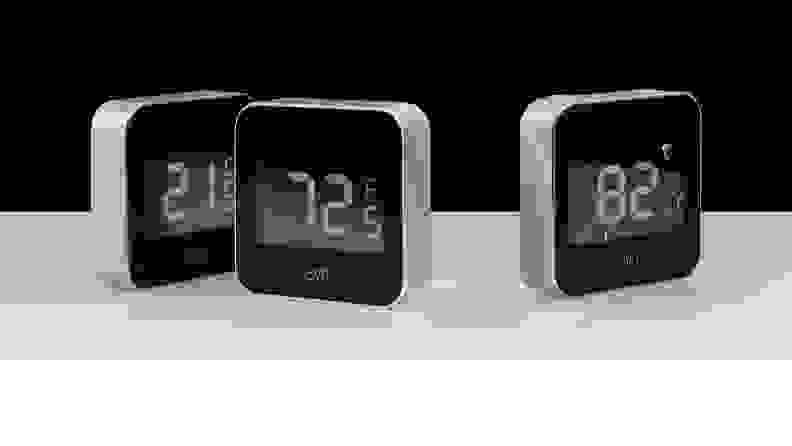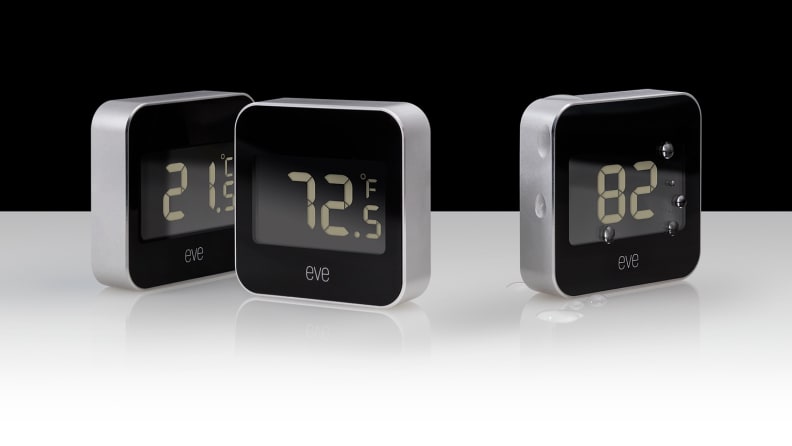 Along with info about your HomeKit devices, you can ask for data from HomeKit sensors. Elgato's Eve Degree lineup of indoor weather sensors, for example, can detect the temperature, humidity, and air quality in a room. Their door and window sensors can let you know if something was left open. And outdoor sensors will give you a more accurate picture of the temperature in your neighborhood than a weather app ever could.
9. "Hey Siri, it's too hot in here."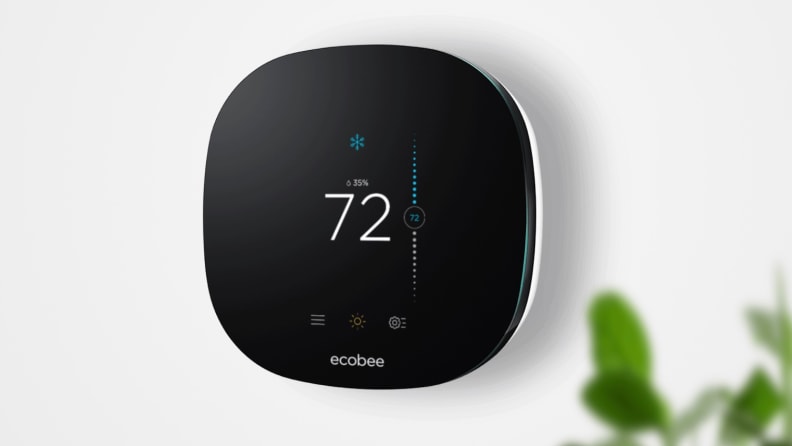 Several smart thermostats support HomeKit, but if you're a renter or you just can't use a smart thermostat, you still have options! There are HomeKit-enabled ceiling fans and window-mounted air conditioning units, for example, or you could just plug a regular old fan into a HomeKit-compatible smart plug and leave the fan itself turned on. Now when it gets too hot, you can ask Siri to turn on the fan, and the smart plug will provide power. You can even set up automation in the Home app, so if an Elgato Eve Degree indoor sensor says it's too hot, on goes the fan.
10 "Hey Siri, is my son home yet?"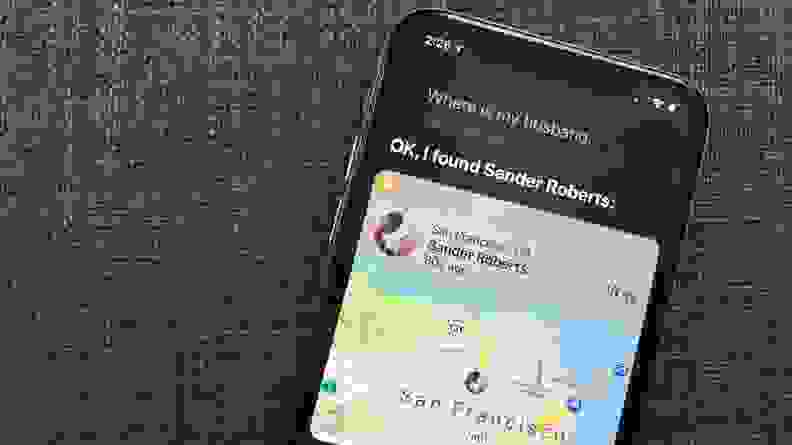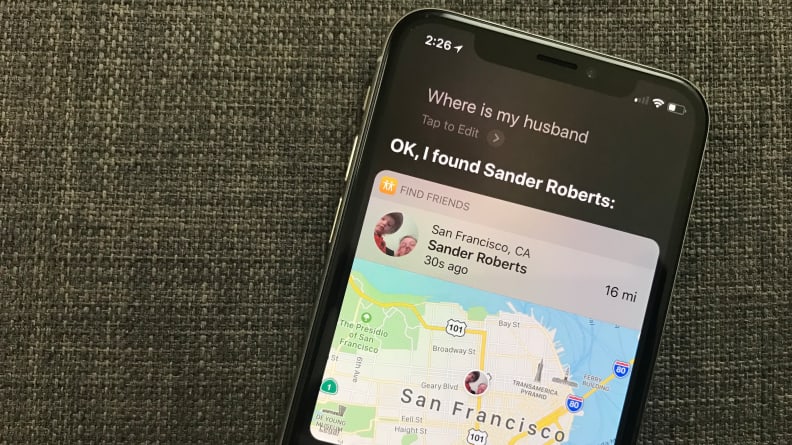 This one doesn't even require HomeKit, just Find My Friends, but being able to see your family members on a map on your iPhone, iPad, or Mac feels very smart indeed. To set it up, go to Settings > iCloud > Family Sharing, and make sure Location Sharing is turned on. Then you can ask Siri to track family members based on the location of their iPhone (or iPad or Mac).To get the relationships right, just tell Siri who the people in your Contacts are, as in "Frank Ochs is my dad."