Smart Home
10 successful Kickstarter gadgets you can buy on Amazon to make your life easier
Made possible by crowdfunding!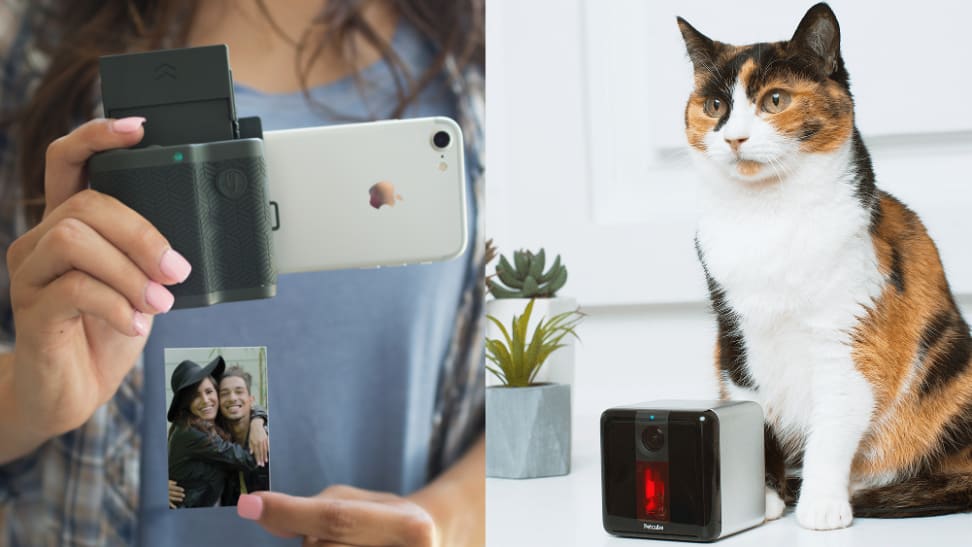 Credit: Reviewed.com
On any given day, you can go on Kickstarter and find dozens of cool new gadgets in the process of being funded. There's everything from smart home products to high-tech wearables and virtual reality goggles—really innovative, groundbreaking products from up-and-coming companies.
While not all Kickstarter campaigns reach their crowdfunding goals, there are lots of tech gadgets that get funded, move into production and become readily available for purchase. Many even become household names! The following are 10 of our favorite Kickstarter projects that you can actually buy now, all thanks to the power of crowdfunding.
1. A self-watering indoor garden
The Click & Grow self-watering planter is perfect for apartment dwellers or brown thumbs—it's no wonder the gadget had more than 10,000 backers on Kickstarter. Click & Grow essentially takes care of your plants for you, letting you easily grow basil, lettuce, chili peppers, strawberries, and more indoors.
Get Click & Grow on Amazon for $59.95
2. Next-gen wireless headphones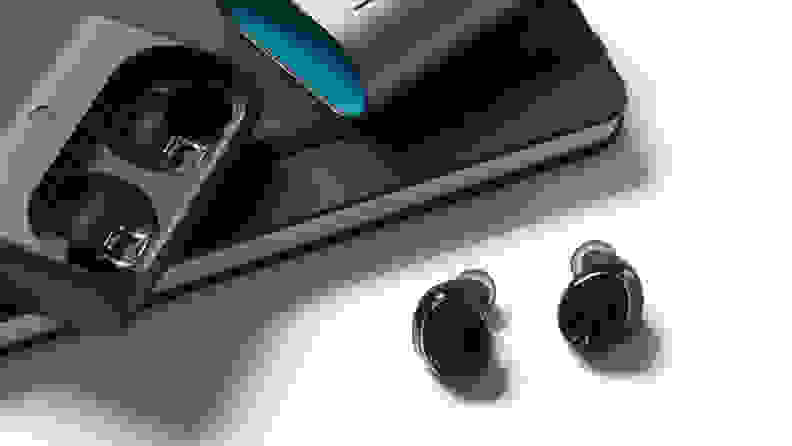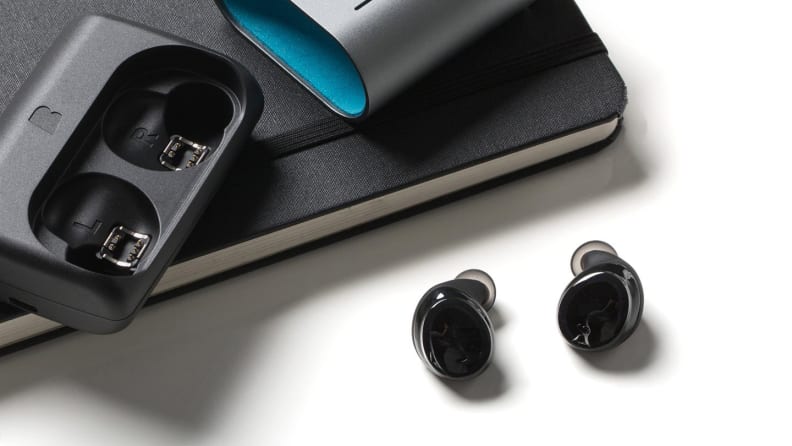 These smart wireless headphones raised more than $3 million on Kickstarter, and now you can snag a pair for yourself. The Bragi Dash Wireless Headphones not only let you listen to your favorite music or podcasts, but they also let you track your movement and answer calls via Bluetooth. You can even control the high-tech headphones with hand gestures—neat, right?
Get the Bragi Dash Wireless Headphones on Amazon for $193
Want something more tested and true? Check out the list of Best Wireless Earbuds we've ever tested.
3. A pocket-sized printer for your phone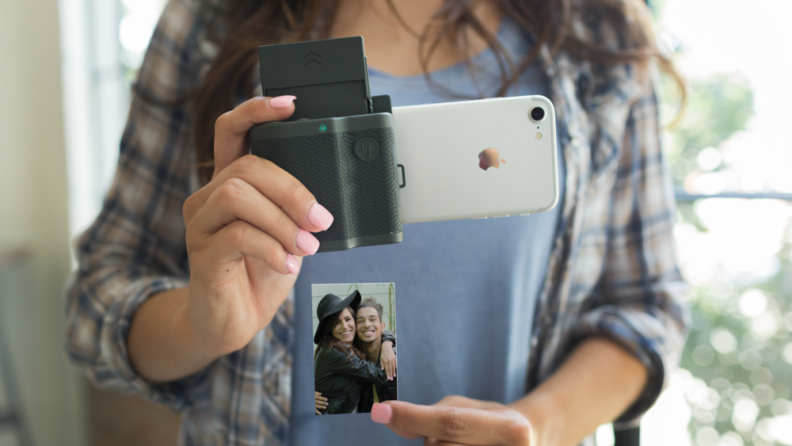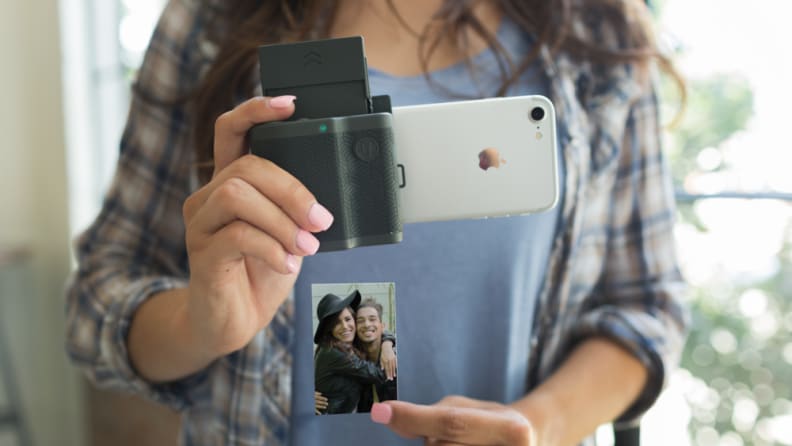 Printing out pictures can be a hassle if you have to download them to your computer first or order prints on line. That's probably why the Prynt Pocket Instant Photo Printer was so successful on Kickstarter. This compact printer lets you instantly print pictures off your iPhone, and there's no ink necessary thanks to the ZINK sticker paper it uses.
Get the Prynt Pocket on Amazon for $149.99
4. A reusable notebook that you microwave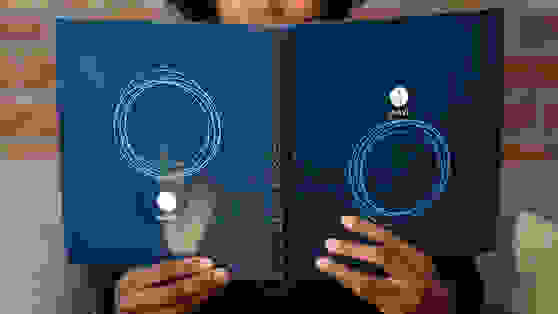 Yes, you read that right. The Rocketbook Wave Smart Notebook might look like a standard notebook, but when you've filled it up, you can just pop it in the microwave to erase all its contents. Thanks to this cool feature, you can reuse the notebook up to five times. The Rocketbook app also makes it easy to scan your notes onto your computer before you erase them.
Get the Rocketbook Wave Notebook on Amazon for $19.97
5. A smart motor for your paper airplanes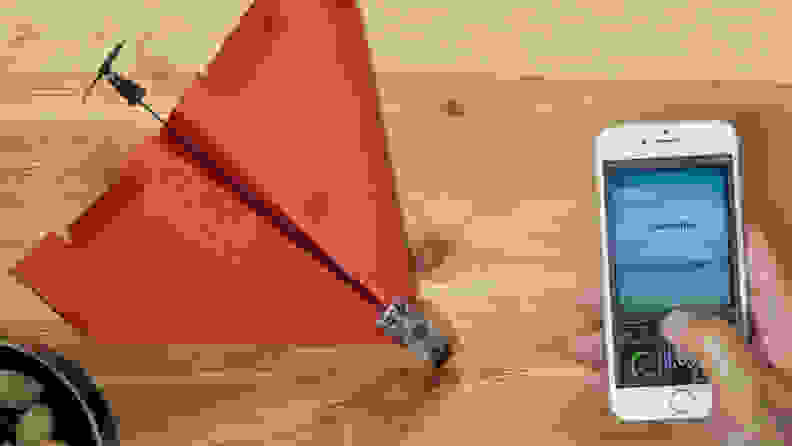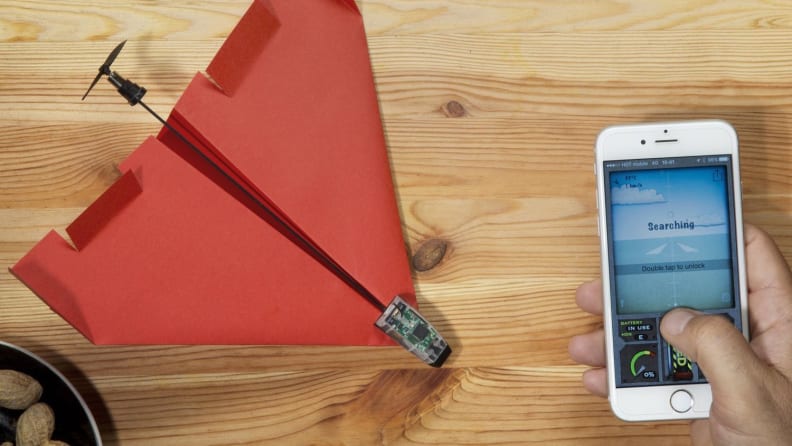 Who said paper airplanes are only fun for kids? The PowerUp 3.0 is a paper airplane conversion kit that lets you turn paper creations into fancy flying machines that you can control from your smartphone. All you have to do is connect the smart module to your paper plane, then let it soar! Lots of the reviewers have said even a slight breeze can make flight difficult, so you'll probably want to practice indoors.
Get the PowerUp 3.0 Smartphone Controlled Paper Airplane on Amazon for $49.99
6. A password keeper for your computer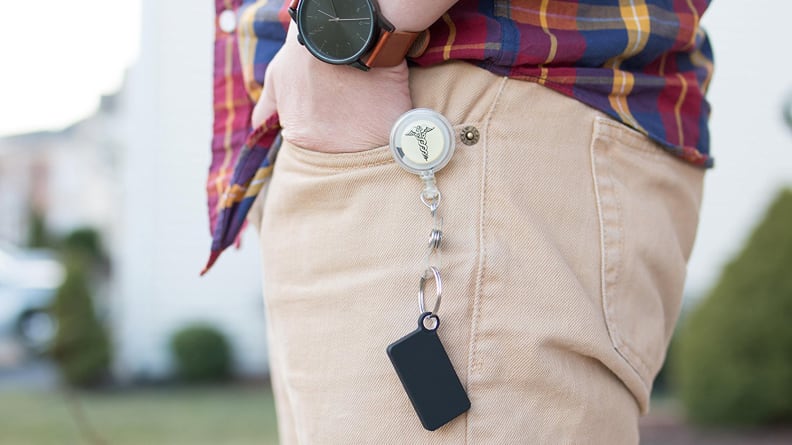 If you're looking for a way to keep your PC extra secure, you need the Kickstarter-launched GateKeeper 2.0. This wireless Bluetooth PC lock will not only keep prying eyes out of your files, but it will also remember all your passwords for you, making logins that much easier.
Get the GateKeeper 2.0 Wireless Bluetooth PC Lock on Amazon $49.33
7. A smart guitar tuner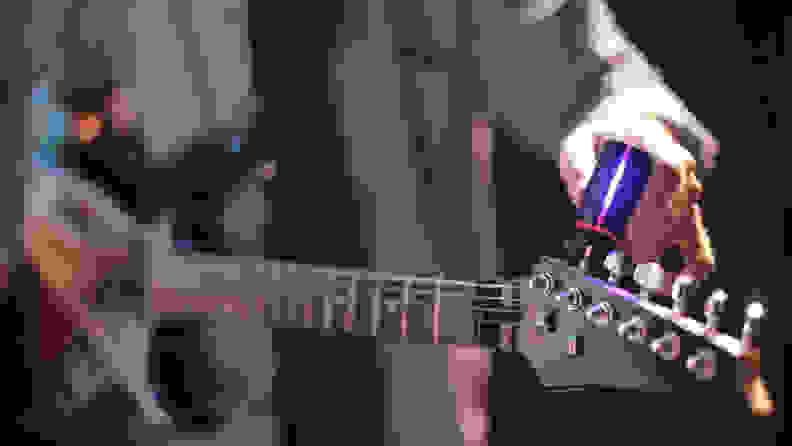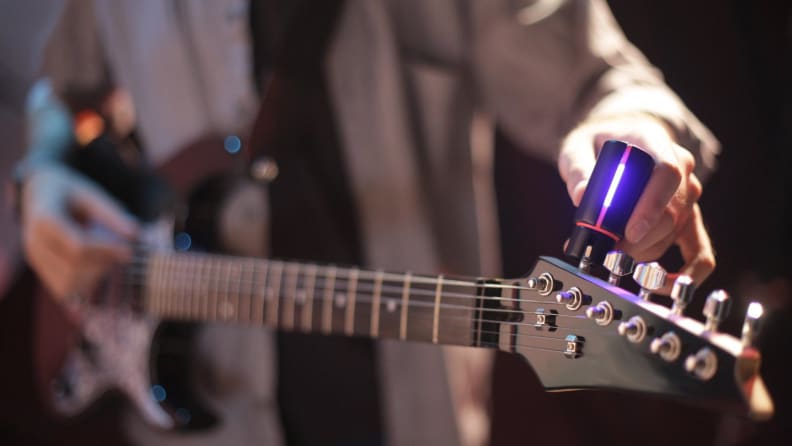 No more struggling to get your guitar tuned over the noise of the crowd before a gig. The Roadie Tuner will automatically tune your instrument, and it's three times more accurate than the human ear, even in noisy environments. You can even set up alternate tunings via the device's app if you want.
Get the Roadie Tuner Automatic Guitar Tuner on Amazon for $99
8. A smart camera that plays with your pets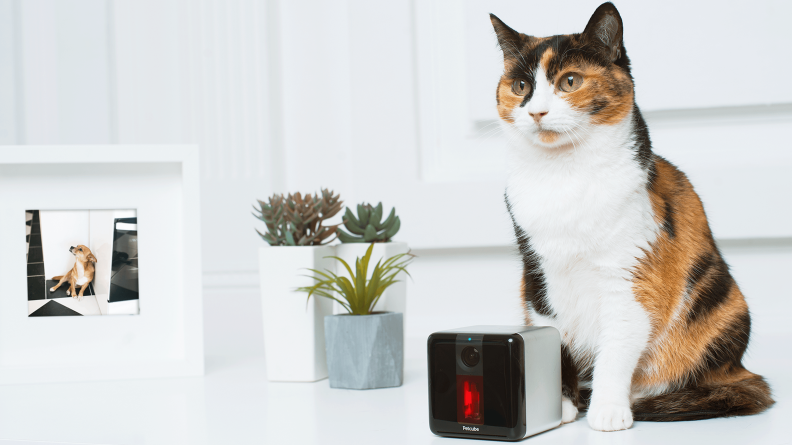 Want to check in on your furry friends while you're at work? The Petcube Play is a special pet cam that lets you remotely monitor your animals and play with them via the cube's laser toy. With two-way audio and sound-detection alerts, you'll always know what's going on at home and if your furry companions are getting into mischief.
Get the Petcube Play on Amazon for $199
9. An AI-based personal trainer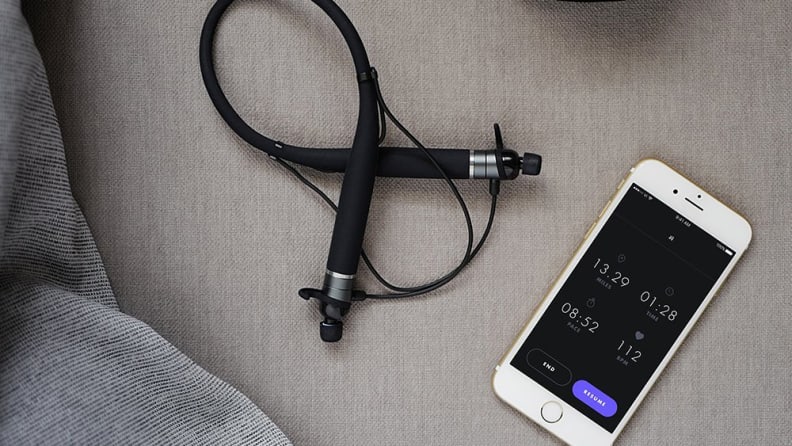 If you want to get in shape but aren't keen on going to the gym, you might want to meet Vi, an artificial intelligence-driven personal trainer and fitness tracker. Just pop in the included Harman Kardon Bluetooth headphones, and Vi will coach you through your workout, helping you meet and exceed your fitness goals.
Get Vi Personal AI Trainer and Fitness Tracker on Amazon for $249.99
10. A sous vide cooker for hands-free meals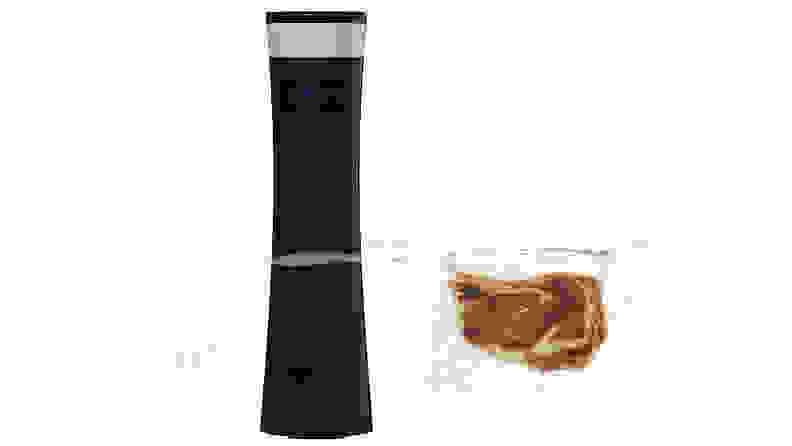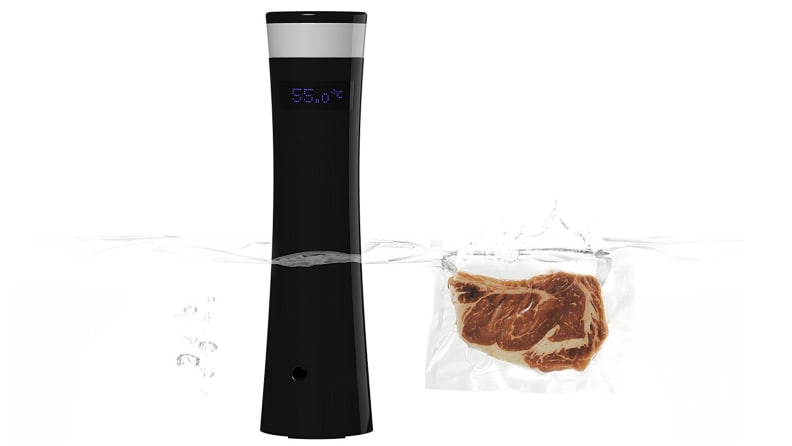 Sous vide cookers are all the rage right now, which explains why the Sansaire Sous Vide Immersion Circulator was so popular on Kickstarter, raising more than $800,000. This stunning device uses precise temperature control to cook your favorite meals in water, resulting in amazing food with less effort. It may not be the best we've ever tested, but it's certainly one of the most stunning sous vide immersion circulators on the market.
Get the Sansaire Sous Vide Immersion Circulator on Amazon for $192.95
Prices are accurate at the time of publication, but may change over time.