Smart Home
12 smart devices that'll make your daily routines so much better
Some gadgets play better together than others.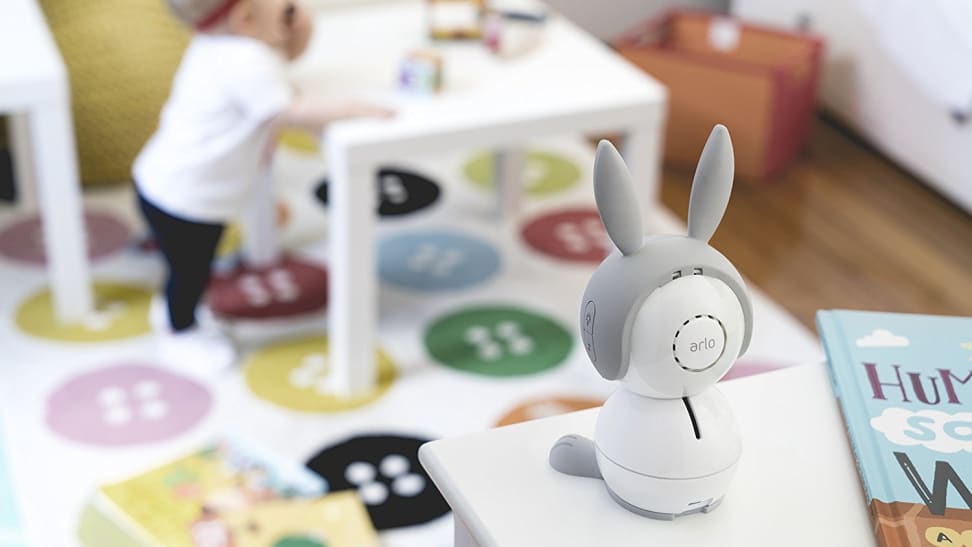 Credit: Netgear
Building yourself a high-tech smart home? Then you need smart devices that work well together. Sure, most smart gadgets are cool on their own, but for a truly connected house, your devices must be able to talk to each other to really boost their functionality.
However, the truth is that some gadgets work better together than others, mostly because of partnerships between manufacturers. For instance, Nest products have a long list of compatible smart devices, making them a solid investment for your hyper-connected home.
If you're looking for smart gadgets that mesh well, check out the following six pairs, all of which work seamlessly together to improve the IQ of your home.
1. A smart plug and thermostat can conserve more energy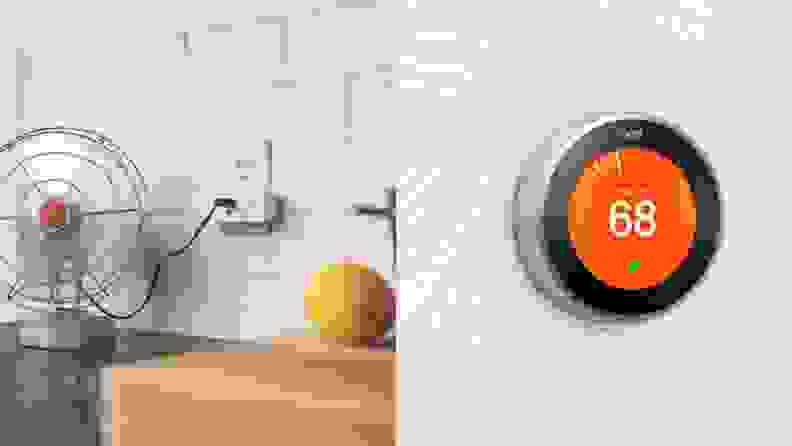 When you put the Wemo Smart Plug and Nest Thermostat together, they can help significantly reduce your energy bill—and who doesn't want that?
Here's how it works: The Nest Thermostat senses when you're out of the house, and in addition to lowering the temperature to save energy, it can transmit that info to the Wemo Smart Plug, which then turns off whatever device is plugged in. When you return home, the thermostat will let your Wemo plug know, and the devices will turn back on! This would be ideal for things like lights, aromatherapy diffusers, and even the TV.
Get the Wemo Mini Smart Plug on Amazon for $27.99
Get the Nest Learning Thermostat on Amazon for $212.95
2. Smart lights and an Echo make bedtime better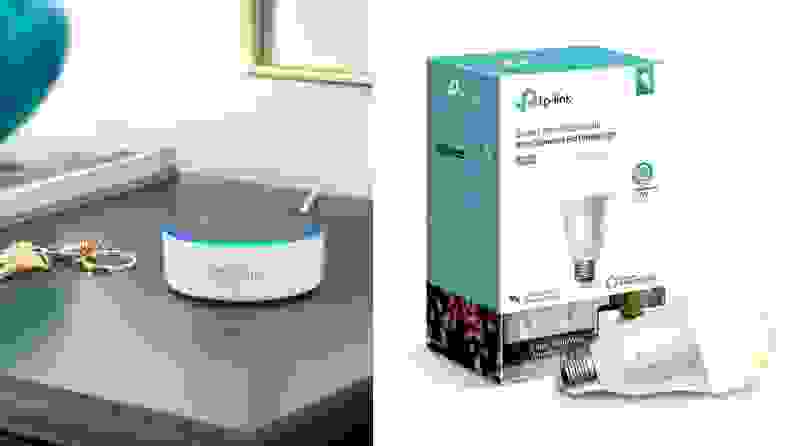 This incredibly useful pairing costs just $60 total, and it can solve a common bedtime woe: having to get up to turn off the lights.
When you pair the TP-Link Kasa Smart Bulb—our top budget pick among today's best smart bulbs—with an Echo Dot, you can simply ask Alexa to turn off the light for you. Just think, no more dragging yourself out of a warm, cozy bed just to flip a switch.
Plus, there are lots of other Alexa skills to use in the bedroom.
Get the Echo Dot on Amazon for $49.99
Get the TP-Link Kasa Smart Wi-Fi LED Light Bulb on Amazon for $19.95
3. A rain gauge and a sprinkler system help your garden grow
Do you like having the greenest, lushest yard in the neighborhood? If so, you'll love the popular Rachio WiFi Smart Lawn Sprinkler Controller, which allows you to set up to eight different zones and put them all on unique schedules.
However, sprinkler systems can waste a lot of water if they're left on in the rain, which is why the Rachio Controller can be paired with your Netatmo Rain Gauge (note that you need a Netatmo Weather Station to use this accessory). When the gauge registers rainfall, your sprinklers will automatically skip a scheduled watering.
Get the Rachio WiFi Smart Lawn Sprinkler Controller on Amazon for $178
Get the Netatmo Rain Gauge on Amazon for $79.99
4. A smart lock and a smart camera deliver better home security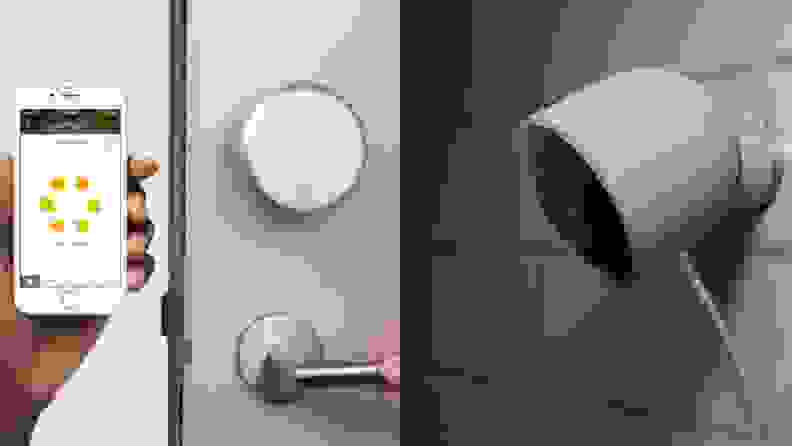 If you want the ultimate smart security duo, this next pairing will definitely pique your interest. Oh, and did we mention they're both Editor's Choice picks from our in-house testing?
The August Smart Lock is one of the most comprehensive smart locks available, allowing you to remotely lock or unlock your door from your phone. When you pair the August Lock with the Nest Security Camera, either indoor or outdoor, the camera will capture a short video clip every time someone enters or exits your home. You can then review the footage in the August app.
Get the August Smart Lock Pro + Connect on Amazon for $249
Get the Nest Outdoor Security Camera on Amazon for $149
5. A smart remote and smart lights make movie night memorable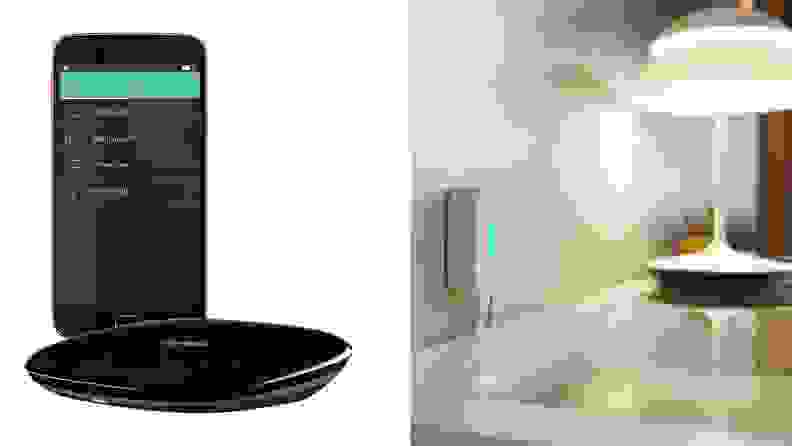 If your family is all about movie night, you could definitely benefit from this next pairing, which transforms your living room into a home theater with the tap of a button.
The Logitech Harmony Hub can control up to eight of your favorite entertainment devices, including the TV, gaming systems, audio systems, and more. When you pair it with Philips Hue smart lights, you can use the app to turn on the TV, rev up the surround sound, and dim the lights to your favorite setting, all without leaving the couch or even juggling remotes.
Get the Logitech Harmony Hub on Amazon for $79.98
Get the Philips Hue White Smart Light Bulb Starter Kit on Amazon for $98.45
6. A smart display and a video baby monitor bring peace of mind for parents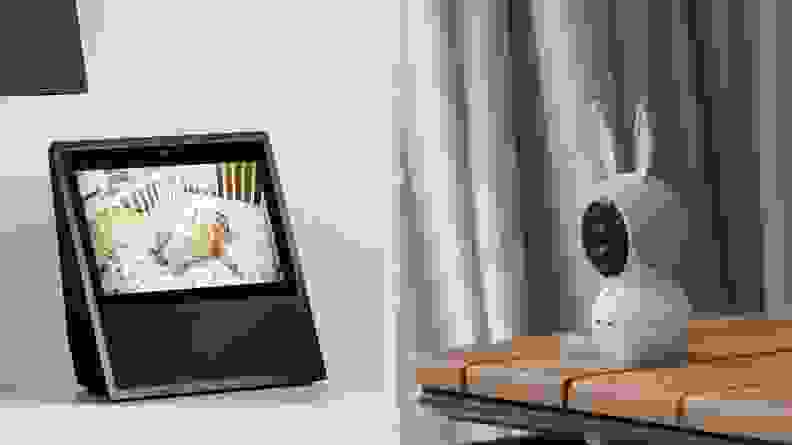 For the tech-savvy parents out there, this smart home pairing allows you to more easily keep an eye on your kids using two highly rated devices.
The NETGEAR Arlo Baby Monitor is our top choice among connected baby cameras thanks to its adorable design and high-quality images. When you pair this baby cam with the Echo Show, you can easily monitor your child on the Alexa-enabled device. For many parents, this is a lot more convenient than having their phone open to stream video.
Pus, both devices have tons of additional functionality—check out these little-known features of the Echo Show.
Get the NETGEAR Arlo Baby Monitor on Amazon for $199.99
Get the Echo Show on Amazon for $149.99
Prices are accurate at the time of publication, but may change over time.