Smart Home
6 new Google Home features you've always wanted that are finally here
The Google Assistant is about to become more helpful and more conversational.
Credit: Reviewed / Jackson Ruckar
The Google Assistant—the all-knowing digital voice that reverberates throughout the house every time you ask your Google Home a question—is about to get a lot smarter. This week at Google I/O (a developer's conference), Google detailed some of the new abilities coming to its digital assistant platform, which lives inside smartphones, smart speakers, and various other connected devices.
The Google Assistant is on its way to becoming more conversational and easier to use, and it's even coming to the screen later this summer. You can try some of these features right now, but not all of its new abilities are available to the public just yet. And there's one feature in particular that might leave you feeling like it's a little ahead of its time.
1. 6 new voices, including John Legend
Part of the appeal of the Google Home is that it's a talking robot inside of a smart speaker—it's a very cool thing. But talking to the Assistant doesn't always feel conversational, which is what Google is attempting to improve with a new array of voices.
Now, rather than the two original voices available (one male and one female), there are six different voices you can choose to bring life to your Google Assistant. This includes several new male and female voices, even one that's voiced by Grammy-winner John Legend.
2. A more natural conversation
You know when you see your friend for the first time in years, and it's like time never passed? Talking to the Google Home will soon be like that—easy and effortless. You won't have to say "Hey Google" for each follow-up request after the first, and the Assistant will know if you're talking to it or someone else.
Google is also launching "Multiple Actions," which will help the Google Assistant better understand your query when you've got a lot on your mind. For instance, you'll be able to ask two questions in one, like, "What's the weather like in San Francisco and Boston?" The Assistant will then respond appropriately.
3. One step closer to a complete personal assistant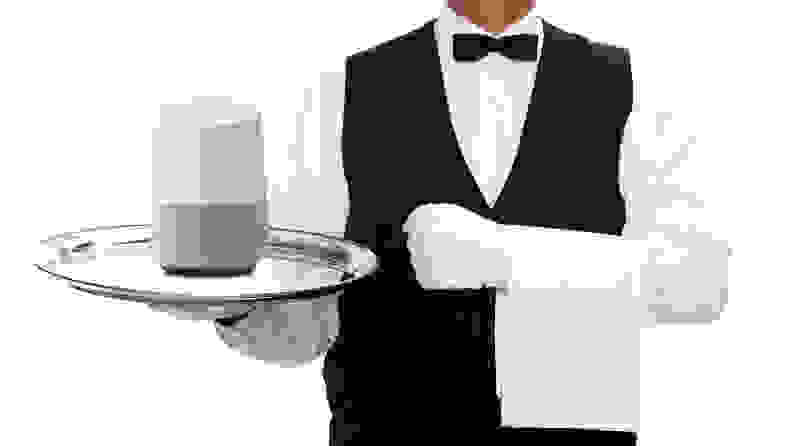 One of the more exciting parts of the keynote at Google I/O was the demonstration of Google Duplex, the company's newest artificial intelligence engine for natural language. Duplex essentially enables Assistant to do what you'd envision a bonafide assistant would do, including calling into a restaurant to make a dinner reservation for you.
While this feature isn't available yet, this summer Google will start to test the new capability. You'll also be able to use it to schedule appointments and call in for holiday hours. All you have to do is provide the date and time.
4. A tech-savvy way to instill good manners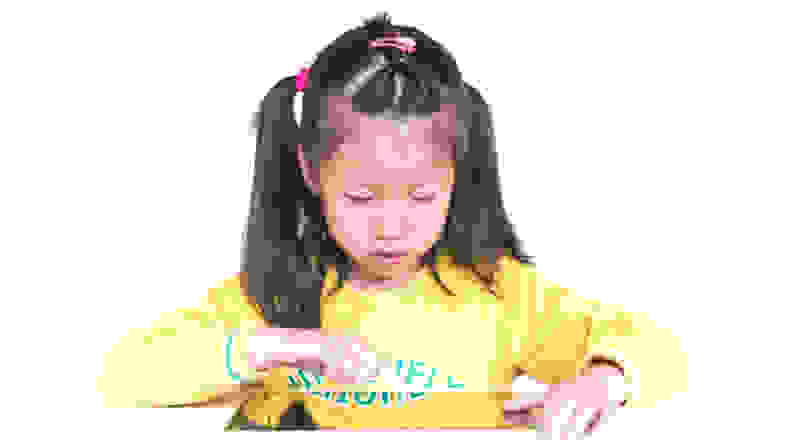 Parents, if you're worried your kids aren't being too nice to artificial intelligence (or people), Google's Pretty Please feature is the solution. Powered by Family Link, which provides interactive activities through the Google Home, this feature encourages kids to speak politely to their digital assistant. If they don't, the Assistant will steer them back in the right direction before answering their query. This feature works on naughty adults, too.
5. Native controls for even more connected devices
Google didn't make a huge deal of it at I/O, but this new feature will make your life way easier if you have (or want) multiple connected devices in your home.
Google revealed that nine new device types now work natively with Google Assistant. This includes things like connected blinds, kettles, ovens, refrigerators, fans, air purifiers, coffee makers, and sprinklers. It's a bit of a different crowd than your usual crop of connected devices, like smart bulbs and plugs, but the idea is to make the Google Assistant a more robust smart home controller.
6. A smart display to compete with Amazon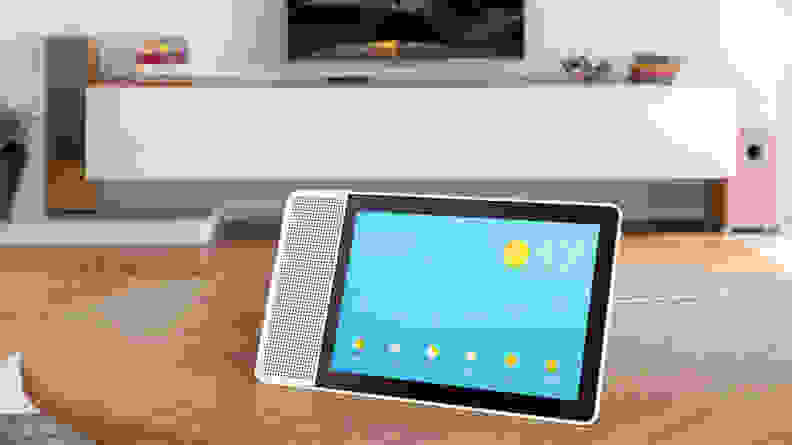 Later this year, Lenovo will launch the Google Assistant's first smart display to compete with Amazon's Echo Show and Echo Spot. This was initially announced at CES 2018, but now we have official confirmation of when to expect these sorts of devices to hit the market.
The Lenovo Smart Display, which comes in both 8- and 10-inch screens, is a bit reminiscent of the kitchen TVs of yore. It's the kind of device you can set down in any communal space in your home, except this one is so smart that it can show you the weather for the week, ingredients for a recipe, or your favorite show on YouTube TV.
You can sign up here to get a notification when Lenovo start accepting orders.