Smart Home
7 things the Google Home can do that Amazon Echo can't
Your Echo-loving friends will be so jealous of these uniquely Google skills.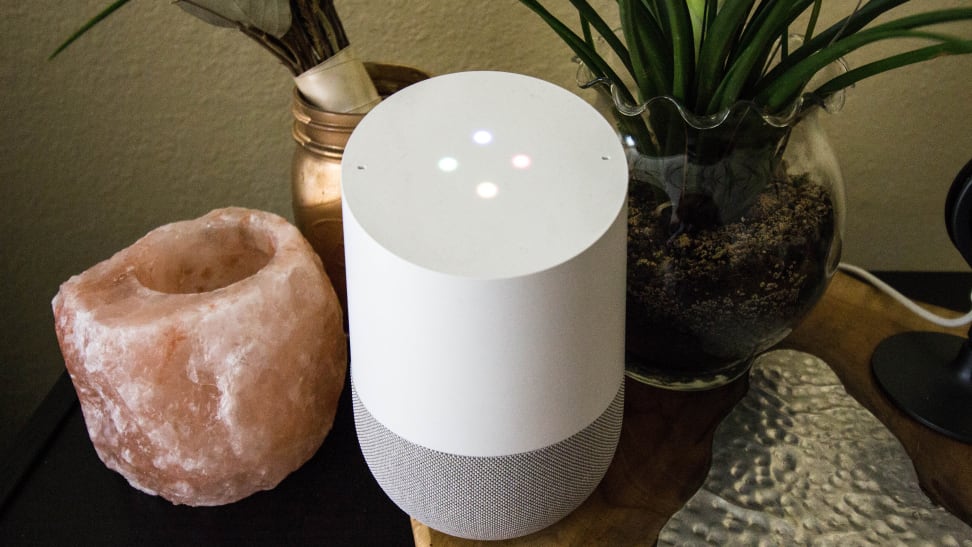 Credit:
Amazon's Alexa smart speakers certainly helped normalize the idea of a digital assistant inside the house, but the Google Home is helping spur the expansion of a connected ecosystem. As a result, if all you're looking for is an unobtrusive device in your home to answer questions and act as an entertainment controller, either one of these smart speakers will serve you well.
If you're looking for a more contextualized experience, however, or you're merely so tied to the Google ecosystem that you'd rather not play outside of the sandbox, there are reasons to choose a Google Assistant-enabled smart speaker over an Alexa one. Like the fact that there are some commands and services that are compatible with the Google Home and not with the Amazon Echo.
1. Play audio from a device on the same WiFi network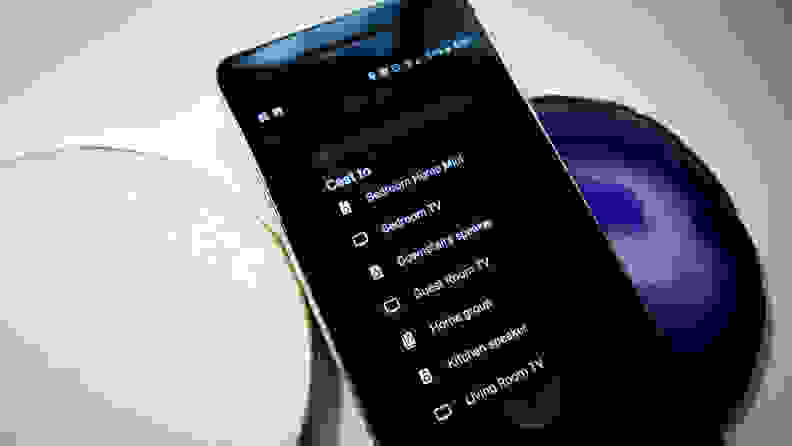 I hate the washing the dishes. Frankly, it's boring, and I need something to entertain my ears while my hands are scrubbing away. With my computer monitor nearby and connected to the same WiFi network as the Google Home, I can cast the audio from within a Chrome browser tab through to the speaker so that I can hear the dialogue. I'll put on an episode of Friends through YouTube TV on my laptop and then cast the audio through an option available in the overflow menu.
You can cast audio directly to the Google Home from other devices, too, like your smartphone. If the app you're using features Google Cast compatibility, you'll see the casting icon pop up in the right-hand corner of the main app screen. Casting abilities are already available in popular apps like Spotify, TuneIn, Digitally Imported, and PocketCasts for both iOS and Android.
2. Play videos or a photo slideshow on a linked Chromecast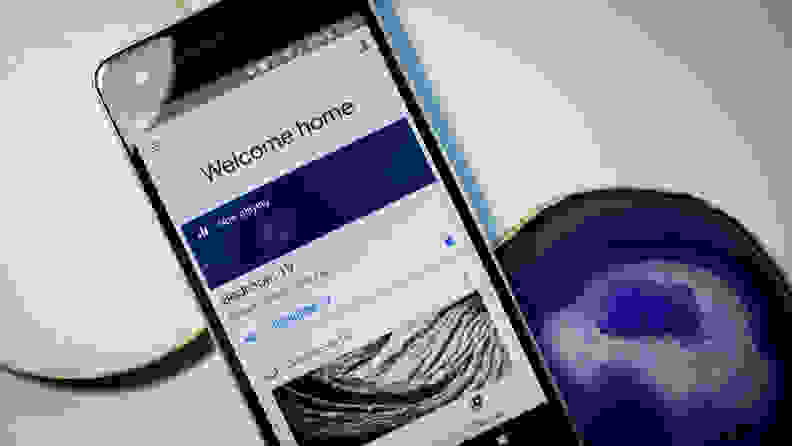 If you have a Chromecast plugged into your TV, or an Android TV, you can also use the Google Home to command video content. For instance, for the Winter Olympics, I asked the Google Home to tune my Chromecast to NBC on YouTube TV and then toss the stream to the living room television. No one had to fetch a smartphone to get things sorted—though one of us still had to find the remote to turn on the TV. But when we did, the stream landed right on a live showing of the games.
You can start a photo slideshow with your voice to show off your vacation photos, too. Ask the Google Home to show pictures from an album in your Google Photos account on the connected TV of your choosing, and it will begin the presentation.
3. Perform multiple commands at once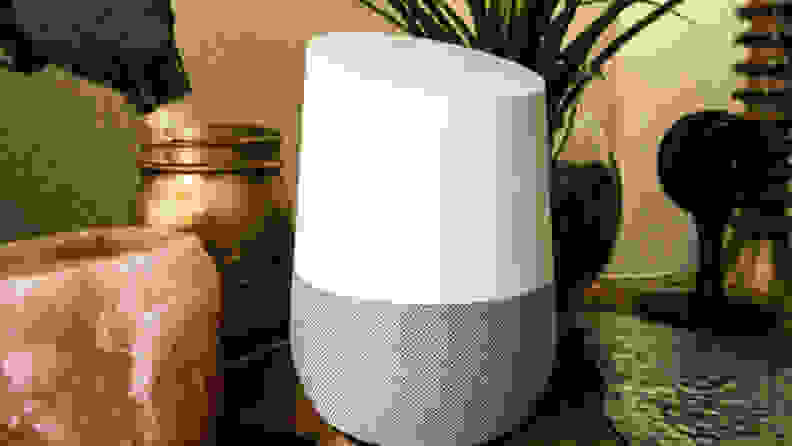 One particularly attractive part of the Google Home is that the nature of the Google Assistant is a tad more conversational than the rest of the bunch. To keep in line with that theme, Google enabled the ability to ask for multiple commands in a single sentence, which helps make it less tedious when you're setting up your home entertainment through voice commands. For starters, ask the Google Home to play some music and then set the volume to a certain percent—it's as easy as that!
Once you get into the groove and start linking devices and other accounts to the Google Assistant through the Google Home app for iOS and Android, you can ask the Home to perform more complicated actions. My favorite at the moment is the command: "Dim the bedroom lights to 50 percent and play Bravo on YouTube TV on the Bedroom TV," which dims two Philips Hue lightbulbs in my bedroom and then starts playback of the channel I mentioned on the TV in my bedroom.
4. Take a shortcut
The Google Home doesn't offer routines like Amazon's Alexa-powered smart speakers, but it does have shortcuts for when reciting commands like the long one mentioned above is just too much. The shortcuts can be set up beforehand in the Google Home app for both iOS and Android, and they work with many of the services, accounts, and smart home gadgets that you have linked.
5. Search results on your phone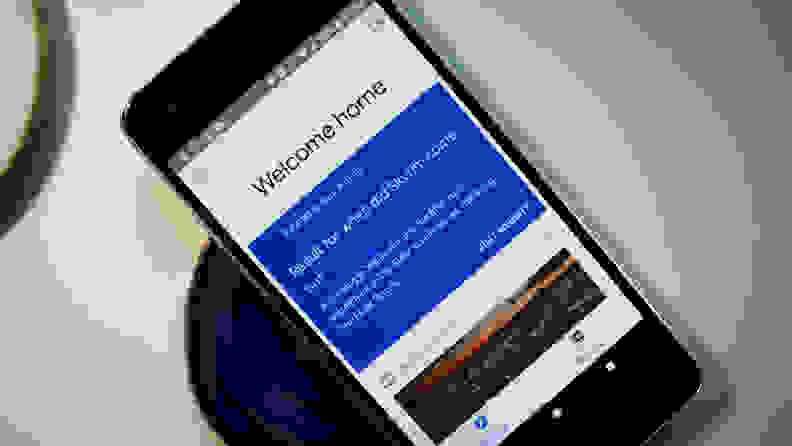 In an attempt to one-up each other, my husband and I will often throw a question to the Google Home for a fact check. Yes, Amazon's Alexa can answer your questions just fine, but the Google Assistant can help surface relevant links directly on your smartphone in response to your questions so that you don't have to bother with the rabbit hole.
Both iOS and Android users can set this up by enabling voice match on the Google Home. Once that's set up, there's an option in the Google Home app's settings menu to turn on notifications on your phone—this will surface a notification card within the app next time your Google Home answers a question.
6. Shop through Google Express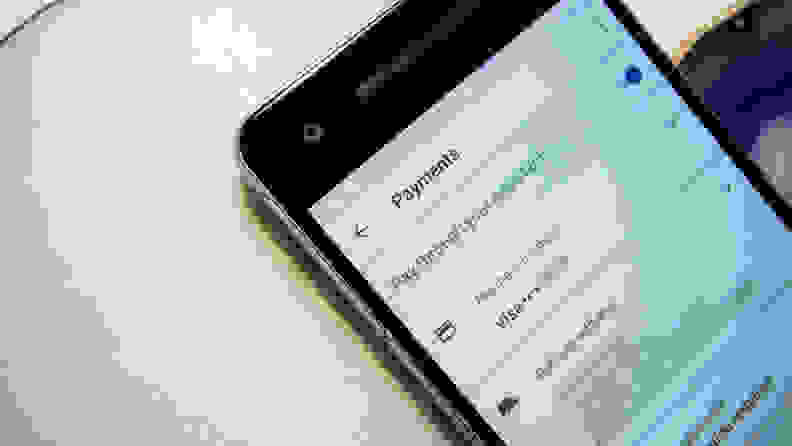 Not many people know you can order items through the Google Home because it obviously doesn't have a massive retailer like Amazon behind it. But Google Express is readily available on the smart speaker—as long as it's available in your area, of course.
In the Google Home app, you can set up payment information to order by voice command from places like Walmart, Costco, Target, Ulta Beauty, and more. Google Express will handle the shipping and handling, and in some cases even offer next-day or two-day delivery. There's a small fee you'll have to pay for each order, but that's typically waived at most places if the total is over $35.
7. Play YouTube and Google Play Music
Of course, what would platform wars be without a little bit of competition? In this case, you won't get Amazon's video or music content through the Google Home. But you do have access to some Google services that Alexa doesn't, like YouTube and Google Play Music.