Smart Home
8 ways an Amazon Echo will make you more productive
This all works for Google Home too!
Credit: Amazon
There's no shame in relying on machines and digital assistants to help you through the work week. Whether you've got a Google Home, one of the many variants of an Amazon Echo speaker, or a sprinkling of devices like smart bulbs around your abode, there are plenty of ways to set them up so that they work in your favor. You don't even have to work from home to benefit from the useful tricks these things can do, as there are plenty of ways to program them so leaving the house and coming home from work become a more relaxed part of your daily routine.
1. Wake you up!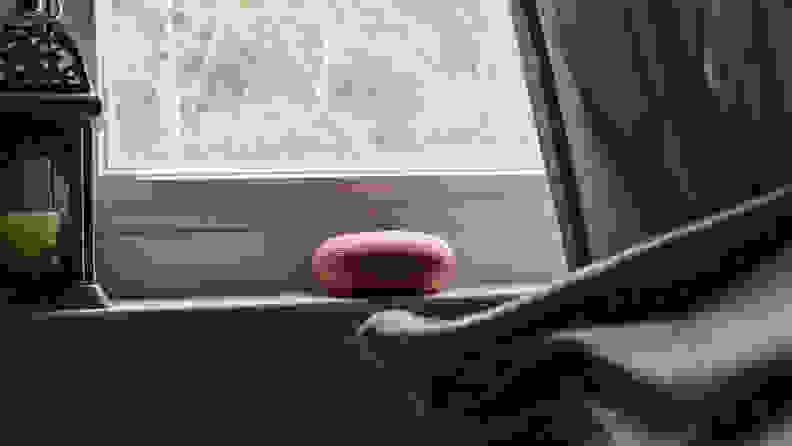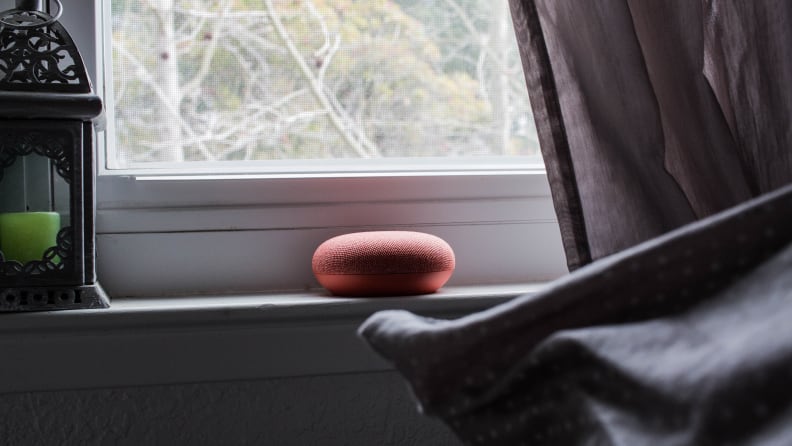 What's better than waking up to an alarm on your smartphone? How about waking up to a blaring smart speaker? There's no denying a loud alarm signaling you to get out of bed in the morning. Frankly, it's a great way to haze the lazy masses, too.
You don't have to do much to set up an alarm with either of the smart speakers either. Just ask Google Assistant or Amazon Alexa to set an alarm at a specific time. Both assistants can set a recurring alarms if you want to streamline your work-week routine even more. And if you really need to snooze, you can tell the Home or Echo to do that, too.
2. Make a phone call
Sometimes, multitasking is critical—especially if you're the work-from-home type who is always attempting to get a few house chores done along the way (no shame in that game). A helpful feature of the Google Home and Amazon Echo speakers is the ability to conduct phone calls.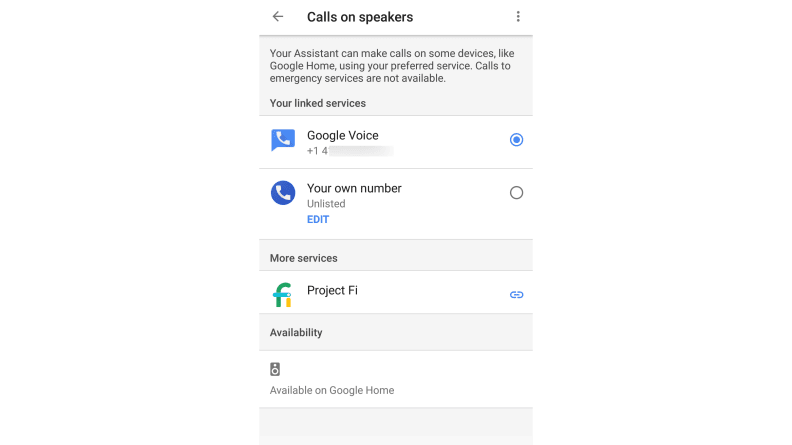 If you're using the Google Home, you'll be able to call businesses as soon as you set it up. Just ask to call the business by name—"Geoffrey's Gym," "Becca's Nail Spa"—and Google will take care of the rest. You can also manually dictate the number to call or turn on Personal results in the Google Home app to call your contacts. If you want more robust control over the phone call ability, there are additional options available in the Calls on speakers option in the settings panel.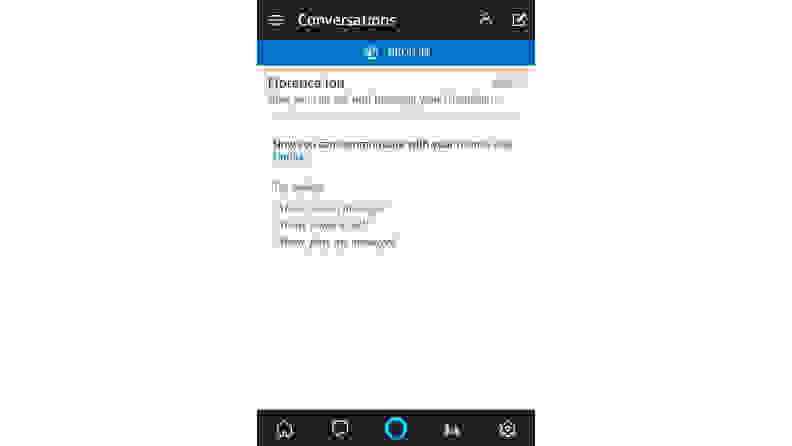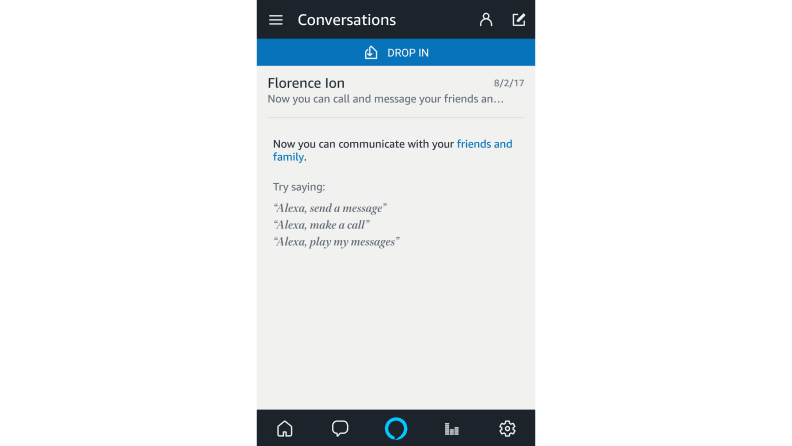 For Alexa users, tap the Conversations tab in the app to enable phone calls. You'll be prompted to verify your phone number via a text message, and then once that's set up, you can use commands just like the Google Home example to place a phone call. There's also the ability to send a text message if you need, which can be extremely alleviating when life is feeling crazy.
3. Add events to your calendar
The only way I can convince anyone to leave me alone in this day and age is to block it out on a shared calendar. By default, both the Google Assistant and Alexa can integrate with your Google Calendar. You'll have to set up the Quick Events skill to start adding events through Alexa, though you can't pick where it posts.
Google Home users, you can set up calendar events by merely asking the assistant to add an event to your calendar. If you need to block out some time to focus, there's also an IFTTT recipe that lets you shout out "quiet time!" (or any phrase you like) to block off an hour on your calendar so that others can't schedule you.
4. Schedule the lights to turn on (and off)
If you like living life on a routine, then consider putting the smart bulbs in your home on one, too. I've got the Philips Hue smart bulb lighting system set up in my home, which also happen to be the best smart bulbs we've ever tested. But you could also easily set this up with a set of LIFX or TP-Link bulbs or any other connected bulbs compatible with Alexa or the Google Assistant.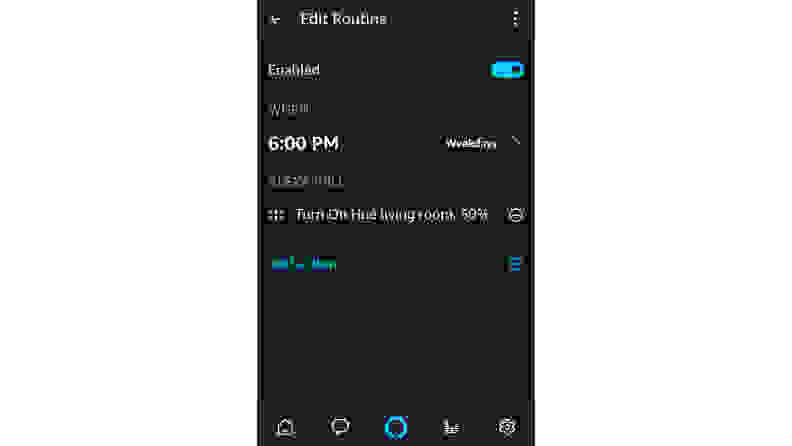 For Alexa users, just set a routine in the Alexa app (Android or iOS) to launch a series of actions at the same time every day—or every other day, or whenever you want it to happen. It's all relatively straightforward in the app: Choose your exact time, select which days you want to execute the routine, and then pick which of your smart bulbs to turn on at the scheduled time.
If you'd rather eschew using Alexa, you can use third-party mobile apps like IFTTT, Stringify, and Yonomi to set that up instead. For instance, I set up a recipe in Stringify that turns on my living room lights whenever my Ring Doorbell detects motion after 5:30 PM. Whether the doorbell camera picks up a cat racing by or me walking up the pathway, it ensures that my house is lit up for me upon my return from a hard day out in the field. It's also a great way to deter suspicious visitors.
5. Leave you reminders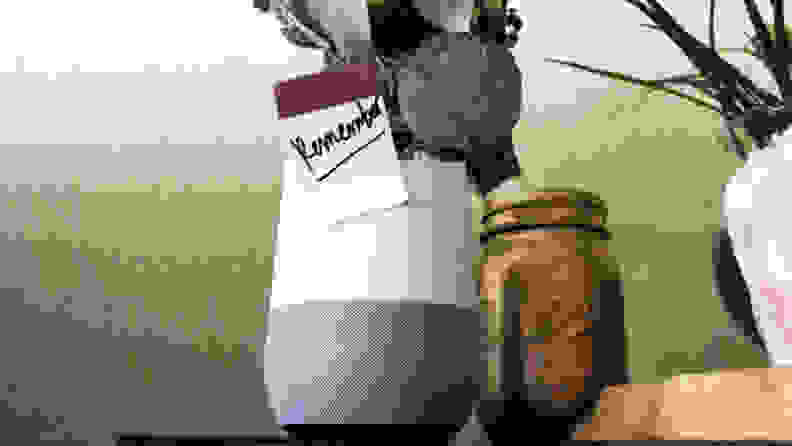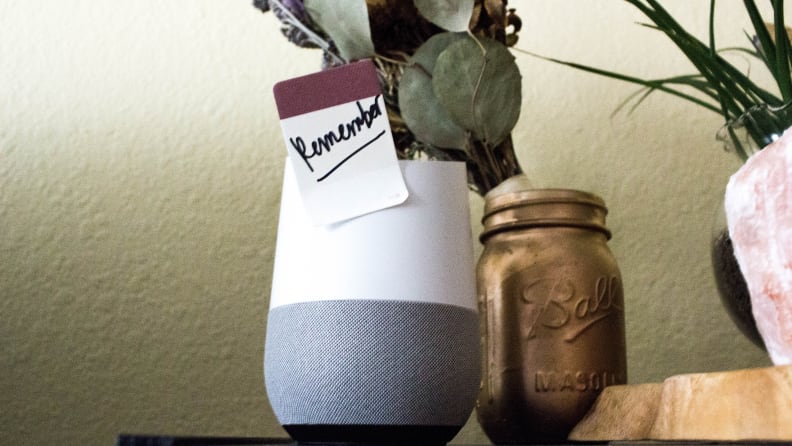 One particularly helpful feature of devices like the Google Home and Echo speakers is that they can be programmed to help you remember things without having to write them down yourself. Both the Google Assistant and Alexa support reminders right out of the gate and accept the same command. Merely start by saying "Remind me to…" and then fill in the rest. You can even customize your reminder so that it alerts you every day at the same time.
If you're in need of something a bit more cross-platform, you might consider using Wonder, which works with both Google and Alexa's smart speakers, as well as Slack and Facebook Messenger. Wonder is effectively a reminder bot that can help archive things you might have trouble remembering, like the WiFi password or an upcoming birthday. It's easy to set up, too: either ask Alexa to "open Wonder Bot" or ask Google to "talk to Wonder" and they will prompt you from there.
6. Turn off the internet if you're distracted
Sometimes, you don't need the internet, like during family time or because Junior over there spent too many of his afternoons reading strange online fanfiction instead of writing his essay. If you have a mesh WiFi router system like our top pick, eero, or Google WiFi, you can use their apps to denote which devices do and don't have access and how much bandwidth they're allowed to use.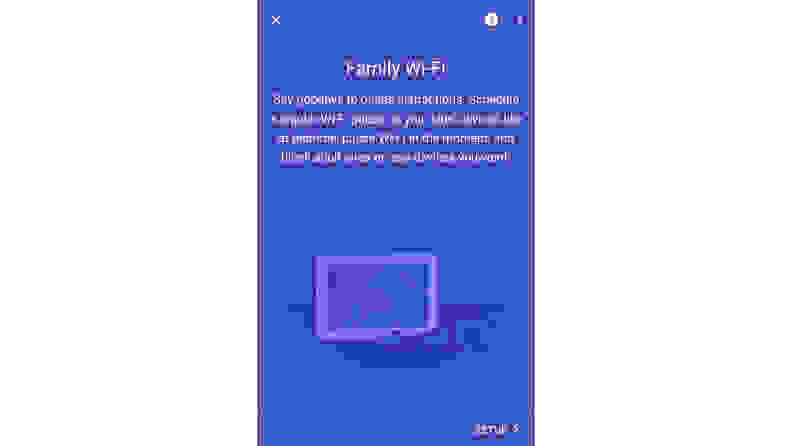 For more serious offenders, you could also employ the help of Circle, a wireless box that pairs to your WiFi network and helps monitor the online usage of kids, teens, adults—anyone who might need some help staying on track with a routine. It works with any devices that connect to the internet, including smartphones, tablets, TVs, game consoles, and computers.
7. Help you 'get to work'
I work from home, so the best way for me to start the day is by asking the Google Assistant to "get to work." I pre-programmed this Shortcut in the Google Home app to dim the lights and start up my favorite work playlist. It's easy to do, and we even have a whole primer on setting up routines like this with the Google Home.


Alexa devotees can do the same with Routines, which we showed you how to program back when we were scheduling light bulbs. Alexa can still do a little more with its Routines than the Google Assistant can at the time of writing this, though Google has announced it will eventually be launching routines of its own.
8. Order your usual from Starbucks
If you can't live without your daily dose of caffeine from Starbucks—or tea, or chocolate croissant, or cold-pressed juice, or whatever you desire—you can order through an Amazon Echo speaker by enabling the skill in the Alexa app. After you make your first order through the Starbucks app, you'll be able to reorder your "usual" as often as you want it.
Unfortunately, this ability is only available through Amazon Alexa at present. But if you've got a Google Home, you can order pizza from Domino's.