Smart Home
Can iDevices' Switch Win the War for the Smart Plug?
Smart control of your smart home, one outlet at a time
Credit:
At last year's WWDC (Worldwide Developers Conference), Apple announced HomeKit, a development framework for controlling smart home products. iDevices was (one of the few) partners shown during that announcement, and at CES the company unveiled its first HomeKit-compatible device.
Unlike other smart home options, iDevices' Switch doesn't require a central hub to manage your home. Instead, it plugs directly into your wall, allowing you to sync any electronic device to it—be it a lamp, camera, or stereo system—and control it from your phone.
Just like that, you've turned a dumb device into a smart device.
And just like that, you've turned a dumb device into a smart device. You can use Siri to operate entire lighting rigs, sounds systems, cameras, or whatever other setup you've imagined—all with your voice (thanks, Siri).
That said, most of this thing's potential comes from its integration with third-party apps. A weather app, for example, could be used to autonomously engage AC units or heating systems plugged into the Switch. You could use Sonos to program specific music to start playing before you get home (if, for some reason, that's important to you). Or you could set your coffee maker to begin brewing as soon as you wake up, before even leaving your bed.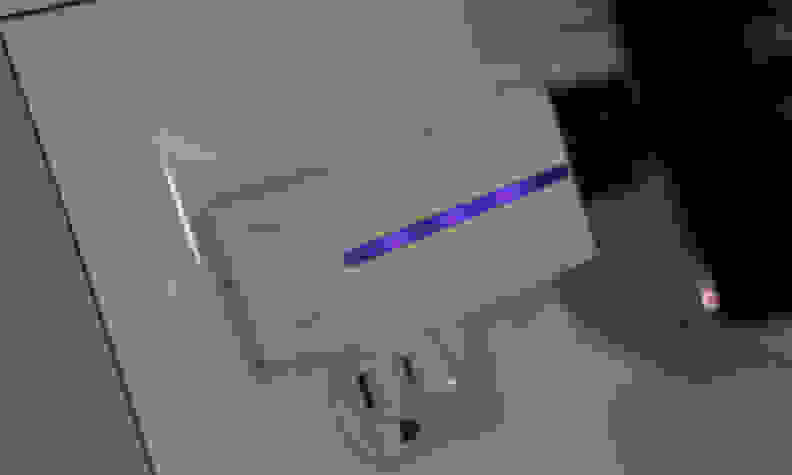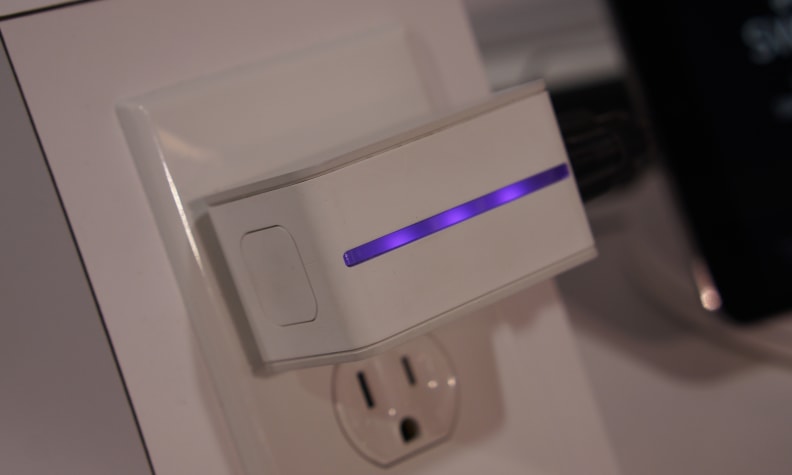 The Switch doubles as a night light and even features a rudimentary artificial intelligence, which is designed to make suggestions based on your living routine and lifestyle habits. While it's not yet available for purchase, you can sign up on iDevices' website to be notified when it becomes available. The retail price is expected to be $49.99 per unit, which is an affordable option if you want some smart control, but not an entire Rock Hudson smart pad.
However, the functionality of the iDevices Switch really isn't that different than other smart plugs, like the Belkin WeMo, D-Link Wi-Fi, or Zuli smart plugs. The promise of HomeKit compatibility is probably the only distinction, but even Belkin has indicated that's on the horizon for the WeMo. Watching iDevices' promotional video, you can tell the makers were hungry for use cases aside from remotely turning on your lights.
The smart home is hamstrung by its own industry.
But that's sort of the state of the smart home. There's all this promise of futuristic automation, but a genuinely useful implementation requires a significant investment in a variety of technologies, apps, and protocols—many of which operate on incompatible communications standards and development platforms. Unfortunately, the smart home has been hamstrung by its own industry, appealing mainly to early adopters.
Give it a few years, though. The prospect of automating an entire home is no simple endeavor, especially with so many players involved.
Related Video