Smart Home
4 ways tech can make at-home gardening easier this summer
These gadgets make growing plants practically foolproof.
I like plants a lot, but the feeling isn't mutual. It's basically a coin toss whether my plants will survive, and despite numerous attempts to grow herbs, vegetables, and even a lemon tree, I'm still not much better at keeping them alive.
Sound like you, too? Luckily for us, technology has come to the rescue. There are several ways you can use technology to more successfully grow fruits and vegetables at home, whether out in your garden, in a patio planter, or even on the kitchen counter.
Follow these tips and even your green-thumb friends will be impressed with the produce you grow!
1. Pick the best spot with garden sensors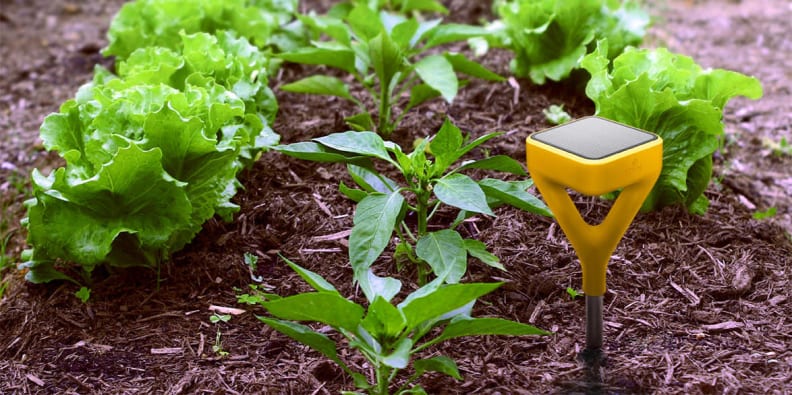 A smart garden or plant sensor is probably one of the best investments you can make if you have a brown thumb or want to improve your gardening skills. These products, such as the Edyn Garden Sensor, can help you at every step of the growing process, from planning to harvest.
The first step to growing better produce is picking a good spot for your plants, and your smart sensor can help! For instance, the Edyn Sensor can analyze the soil and light in your garden and provide recommendations on which plants will thrive in the given conditions. If your garden isn't the best fit for the fruits and/or vegetables you want to grow, Edyn will even help you prep the area for optimal results.
Edyn's usefulness doesn't end there, though. As your plants mature, the sensor will monitor their health, sending you notifications if they need water, light, or nutrients.
Get an Edyn Garden Sensor from Home Depot for $99.97
2. Nourish indoor plants with a smart grow light
If you're growing plants on a shady patio or kitchen counter, chances are your garden sensor will constantly tell you there's not enough light. You can give your veggies the extra light they need with a grow lamp, but you'll be stuck turning the device on and off each day. With the help of a smart plug, however, you can transform your regular plant light into a smart light.
Use a product like the TP-Link Smart Plug with your grow light to make plant care that much easier. The smart plug will let you set schedules for the light, so you can give plants just the right amount of faux sunshine. Thanks to this DIY combination, you won't have to worry about forgetting to turn the lamp off and scorching your precious seedlings.
Get a TP-Link Smart Plug on Amazon for $29.95 and a TaoTronics LED Grow Light Bulb for $31.99
3. Optimize your outdoor watering schedule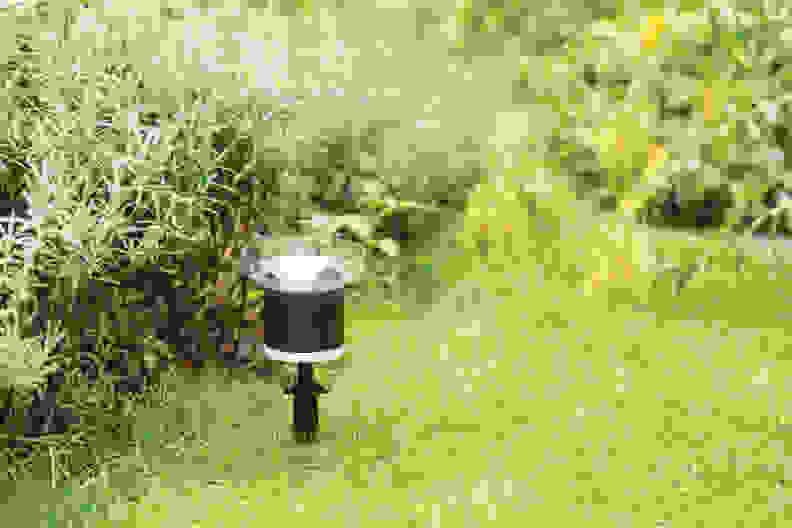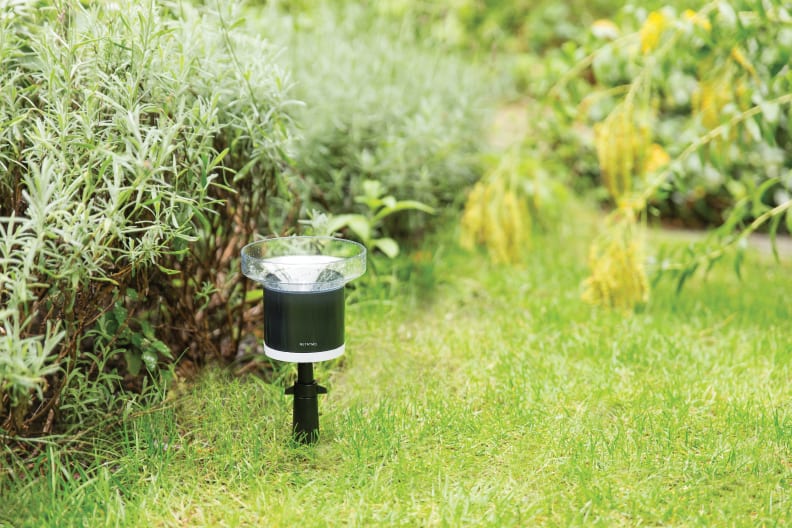 I can tell you from experience that one surefire way to kill plants is watering them too much. If you give your outdoor plants a good soaking and then it rains for three days, they're probably not going to be happy.
With a smart weather station like Netatmo's, you can monitor the forecast to plan your watering schedule, and with its optional rain gauge, you can even measure the amount of rainfall to make informed plant care decisions.
Get a Netatmo Weather Station on Amazon for $128.50 and Rain Guage for $79.99
4. Take a hands-off approach with all-in-one planters
If that all sounds too complicated, you can also just let technology take the wheel. All-in-one planters like the Click & Grow make gardening a completely hands-off task and still yield impressive produce.
With Click & Grow, all you have to do is insert the cartridges, add water, and watch your plants thrive! The gadget gives seedlings the perfect amount of water and light, nurturing them until they're fully grown. Click & Grow offers a wide variety of seed cartridges, from herbs like basil, chives, thyme, and parsley to produce like strawberries, tomatoes, and chili peppers. No one has to know you didn't lift a finger to grow them!
Get a Click & Grow Smart Garden Kit on Amazon for $59.95
With the hardest parts of gardening taken care of, your most difficult task will be deciding what to cook with all your home-grown produce!
Related Video