Smart Home
These three products will keep your kids safe online—and your mind at ease
Set parental controls from your phone!
Thanks to the proliferation of internet-connected devices, it's become increasingly difficult for parents to monitor their kids online. When you have computers, smart TVs, gaming consoles, tablets, and/or smartphones in your house, there are dozens of ways for tech-savvy kids to get online and potentially get into trouble.
You can always go through each device one-by-one and set up parental controls, but keeping your kids safe online doesn't have to be that hard or time-consuming. There are a number of smart home devices designed specifically to monitor your family's use of the internet and even keep them off the web all together.
Get a smart router with built-in parental controls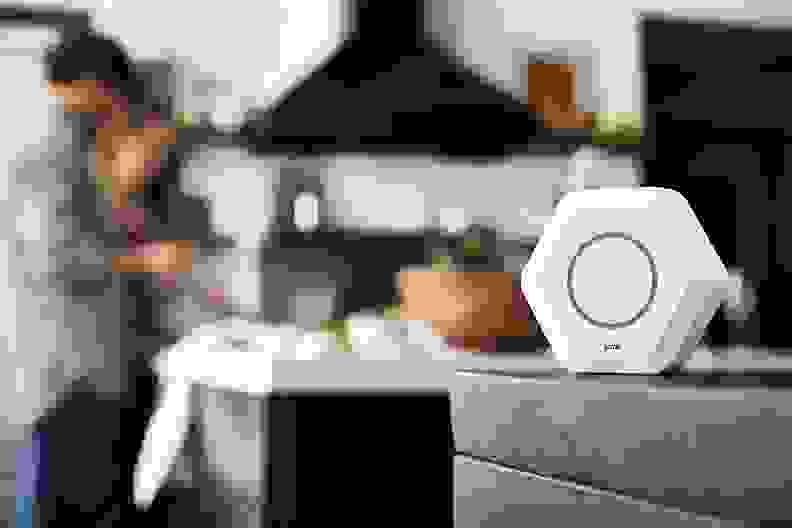 Instead of installing parental controls on individual devices, you can go straight to the source. Many of today's smart routers come equipped with features that allow you to more easily control your family's use of the internet.
For instance, the Google Wi-Fi system allows you to set up "Family Wi-Fi," which you can then control through an app. You can schedule pauses in your Internet connection—at bedtime or during homework hour—automatically rendering most devices unusable.
Get a Google Wi-Fi System on Amazon for $126
Other smart routers, such as the Luma Wi-Fi system, offer even more in terms of parental controls. For example, Luma lets you set a "user rating" for each device connected to its network. Choose between G, PG and PG-13 ratings, and the router will block any content that falls outside the selected level of appropriateness. So if your 5-year-old accidentally clicks on a "mature" website, the router will block the content for you.
Get a Luma Wi-Fi System on Amazon for $149
Implement parental controls with a monitoring device
If you don't want to go the router route, your other option is a device like Circle, which connects to and monitors all the Internet-enabled devices in your home. Similar to Luma, you can filter content for each family member based on content ratings, pause the internet when needed, and create bedtimes for your kids' devices. Circle takes parental controls a step further too, giving you insights on what devices and websites your family is using and allowing you to set limits on certain devices or websites—like capping Netflix usage to two hours a day.
Get a Circle on Amazon for $99
Monitor and limit internet usage—even off network!
One of the drawbacks of using a router to implement parental controls is that kids can work around it on their smartphones and tablets by connecting to a cellular network. Once they're off the Wi-Fi, they're no longer bound by the limitations you set.
If you're concerned about this, Circle offers an additional service called Circle Go. With this feature, you can monitor and manage devices even when they're connected to a different Wi-Fi network or simply using cellular data. This can come in handy if your kids are using their phones at school, or trying to work around the rules at home.

Thanks to these smart devices, you no longer have to worry about setting up parental controls on every phone, tablet and computer. With one device, you can make sure your kids are safe—and behaving—while they're on the internet. It's that easy!
Related Video