Smart Home
How to reset your Google Home Mini
A step-by-step guide to factory restoring a Google Home Mini.
Credit: Reviewed / Google
Your Google Home Mini works with a growing number of smart home products and is indispensable when it comes to reminding you of daily meetings, dictating recipes, and telling your kids knock-knock jokes. But every once in a while, you might find it's not acting as it should. Perhaps it's not responding to your voice, or maybe the responses you are getting seem confused and out of place.
When that happens, you might want to consider a system reset as your first troubleshooting option. A reset is also an important step for anyone thinking about selling or returning their Google Home Mini, as this is the only way to wipe the device of your personal information before handing it over.
The good news is, you can reset your system within minutes.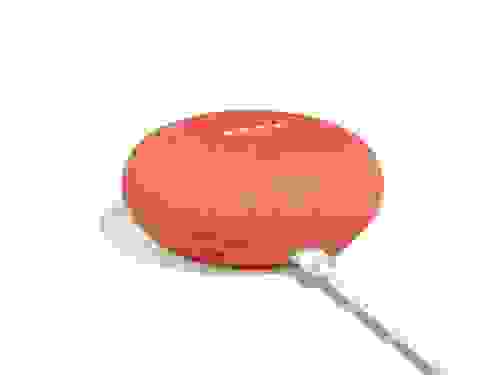 A warning
One thing to keep in mind before doing a reset: All your personal information will be removed. This is great if you're planning on getting rid of the Google Home Mini—you'll want to wipe that information anyway. But if you're still planning on being BFFs with your handy smart home helper, prepare yourself for the fact that you're going to have to set your system up all over again once your reboot is complete.
It's also important to know that resets for the Google Home Mini can't happen through the app or by asking your Google Assistant to perform the reset for you. Your only option is a manual reboot.
Initiating a factory reset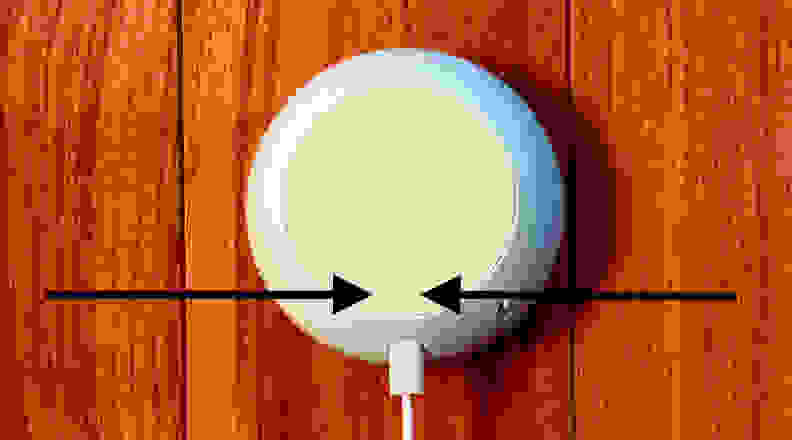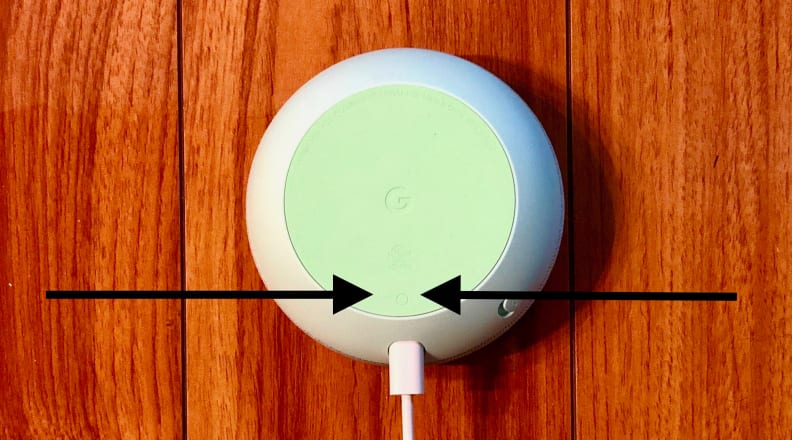 If you've decided it's time to reset your Google Home Mini, all you need to do is flip it over and locate the small circle on the bottom side of your device.
Once you've located that button, hold it down for about 15 seconds.
Right before the reset occurs, your Google Assistant will announce a warning confirming the impending reboot. Continue holding the button past that warning until you hear a chime that indicates the reset has occurred.
What's next?
Once the Google Home Mini has indicated it's initiating the reset, you can flip it back over and watch as the top lights flash and the system reboots.

After a few minutes, your Google Home Mini will emit another chime letting you know the reboot is complete. Next, your Google Assistant will advise you to download the Google Home app to begin setup.
If you're planning on selling or returning your Google Home Mini, now is the point you can unplug it and return it to the box.
But if you're keeping it…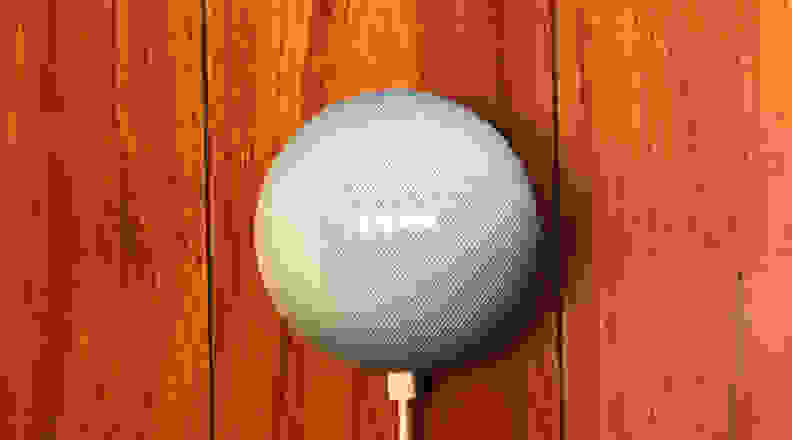 Open your Google Home app and select "Set up 1 device" in the upper left-hand corner.
From there, follow the prompts to set up your device just as you did the first time you used it. You'll be asked to confirm your address, choose your music play options, and enter your credit card information if you plan on making purchases using your Google Home Mini.
Your voice match information should have been retained. But, if not, you'll be prompted to say, "Hey Google," and, "Okay Google," a few times.
That's all there is to it. Your Google Home Mini has been reset, and you are now free to set alarms, play music, and ask questions about the weather to your heart's content.
The product experts at Reviewed have all your shopping needs covered. Follow Reviewed on Facebook, Twitter, and Instagram for the latest deals, product reviews, and more.
Prices were accurate at the time this article was published but may change over time.