Smart Home
I got an Echo Show 5—now how do I set it up?
The Alexa-enabled smart display is a cinch to get up and running.
Credit: Amazon
Amazon's Echo Show 5 is a compact smart display that can do many of the same things the best Echo speaker can do, but the addition of a video screen makes this Alexa-enabled device an even more interactive smart assistant.
You might be feeling intimidated by the setup of the Echo Show 5, but there's nothing tricky about getting the smart display up and running to control your smart home and everything else that works with Alexa. To get started, you will need the Echo Show 5, your WiFi network name and password, and your Amazon login information. Here's a step-by-step tutorial of how to set up Amazon's Echo Show 5.
How to set up Amazon's Echo Show 5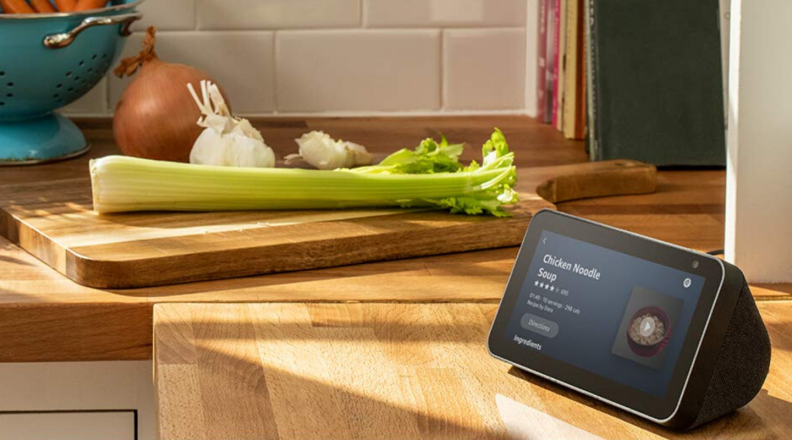 1. Plug it in
Using the power adapter included with your Echo Show 5, plug one end into the power port on the back of the smart screen and the other into a nearby electrical outlet. Give it about 60 seconds and then your Echo Show 5 will power on and you'll be greeted by Alexa.
2. Connect to WiFi
On the screen, there are prompts to connect your Echo Show 5 to WiFi. Touch the screen to select your WiFi network and enter the password.
3. Log in to your Amazon account
Now, log in to your Amazon account with your email address and password. Don't have an Amazon account? Signing up for an account takes under a minute and is necessary in order to get the most out of your Echo Show 5. Unlike setting up the Echo Plus 2 or another Alexa-enabled speaker without a screen display, you don't need the Amazon Alexa app for the initial set up.
4. Get to know your Echo Show 5
Thanks to its 5.5-inch smart display, you can watch movies and TV shows on Prime Video and Hulu, listen to music, follow along with on-screen lyrics, watch recipe videos while you cook with Alexa, make video calls to your friends and family, and so much more. Volume controls for the Echo Show 5 are located on the top alongside a camera shutter for added privacy.
While the Amazon Alexa app wasn't required to set up your Echo Show 5, it's essential for finding new Alexa skills to get the most out of your smart display. Download the app to any iOS or Android device and log in to begin sifting through more than 100,000 Alexa skills.
The Echo Show 5 and privacy concerns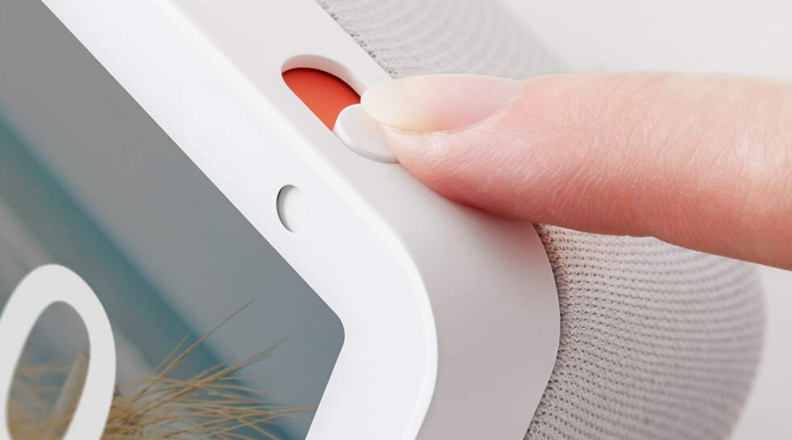 Privacy might seem like a thing of the past, as everywhere you go, there's some computer watching or listening. But in your own home, you can do a few things to protect yourself, even from naturally invasive smart home devices.
You can turn off the mic and camera for your Echo Show 5 by quickly pressing and holding the mic/camera button on the top of the device. The LED light will turn red when the Echo Show 5's camera and mic are shut off.
Bloomberg recently reported that Amazon employs workers to manually review voice recordings, but you can opt-out of having your voice recordings included in the review process by going to Settings > Alexa Privacy > Manage Your Alexa Data, then toggling off the setting that says Use Voice Recordings to Improve Amazon Services. In these privacy settings, you can also delete voice recordings, which are accessible to anyone you share the app with. You can even set up auto-deletion every three or 18 months.