Smart Home
Nest Hello vs. Arlo Essential Wire-Free Video Doorbell: Which one should you buy?
Here's how these two top-rated front door cameras stack up.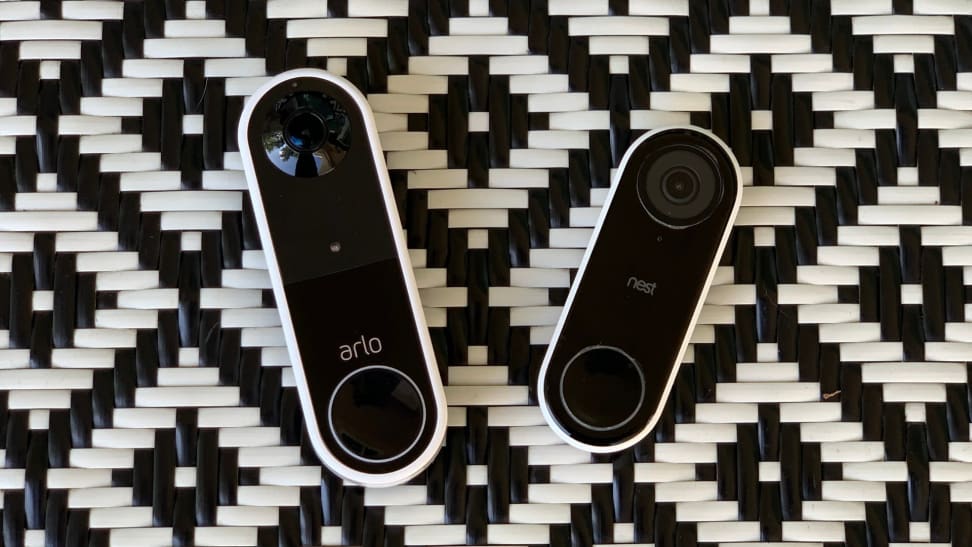 Credit: Reviewed / Rachel Murphy
When choosing a video doorbell, you want the best—and you've got a lot of options at your disposal. Most smart doorbells tout similar features like HD video, two-way talk, and intelligent smart alerts. That can make it hard to decide which is best for your home.
To help, we're peeling back the layers of two top-rated video doorbell systems, Google's Nest Hello and Arlo's Wire-Free Essential Video Doorbell. Both are viable picks to keep a watchful eye on your front door and ward off porch pirates, but there are a few standout differences. We wade through them below to help you make the best choice for your home.
Price
First things first, is the cost. With an MSRP of $199.99, Arlo's wireless doorbell is $30 cheaper than Google's video doorbell. You can often find both of these top-rated video doorbells on sale for around $180, but the sale price is never a guarantee. As such, Arlo's video doorbell takes the win here on sheer affordability.
Our pick: Arlo Essential Wire-Free Video Doorbell
Power and Wi-Fi connectivity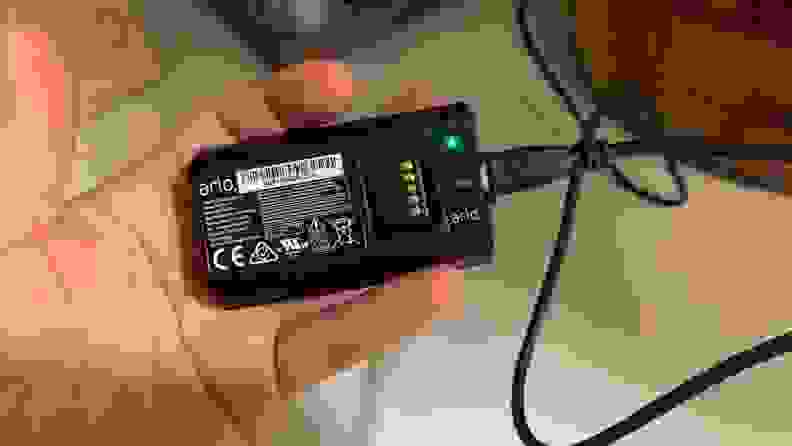 The Nest Hello supports dual-band Wi-Fi for 2.4GHz and 5GHz networks, whereas the Arlo Wire-Free Video Doorbell only supports 2.4GHz internet connections. When you're away from home, you can check in and see what's going on at your front door.
When it comes to power, Arlo's doorbell runs on a rechargeable battery that lasts up to six months at a time. With the Nest Hello, you need existing doorbell wiring to power it up—and there's currently no wireless option from Google. The flexibility of Arlo's rechargeable battery means you don't need to fool around with any wires and you can install the doorbell anywhere, making it a pliable solution for anyone.
Our pick: Arlo Essential Wire-Free Video Doorbell
Smart assistant integration
Both Arlo and Nest video doorbells work with Amazon Alexa and Google Assistant, but neither offers support for Apple's Siri. Arlo's doorbell offers a broader range of functionality than Nest when paired with Alexa or Google. Aside from pulling up a live stream of your front door, Amazon Echo and Google smart speakers and displays can act as a "chime," announcing when someone presses the doorbell button, and even showing the live stream on an Echo or Google-enabled smart display. It's a neat feature that makes it easy to see who's there without fiddling with your phone.
While it's technically true that you can pair the Nest Hello with Alexa, it's a bit of a mess. Alexa can't announce when a visitor rings the doorbell or spot a person on the Nest Hello, so all you can really do is live stream the doorbell cam view on an Amazon smart display. The Nest Hello is best used with Google's own smart speakers and displays, offering a full range of features like announcing when someone presses the doorbell button and two-way talk. Like Arlo doorbells, a live stream of your front door will start as soon as the doorbell is pressed.
The case is clear: if you want a video doorbell that works equally well with either of the two most popular smart assistant's out there, Arlo's Wire-Free doorbell is the way to go.
Our pick: Arlo Essential Wire-Free Video Doorbell
Features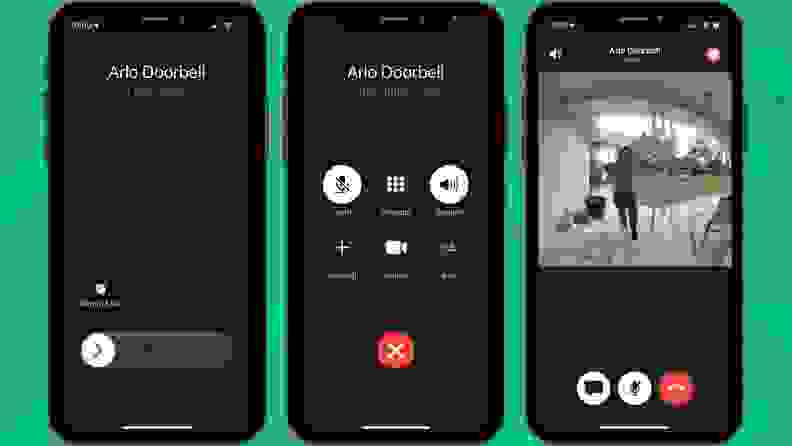 Both of these video doorbells offer desirable advanced features, but you'll need to dig in deeper to figure out which works for your needs.
Unlike Arlo, Google's doorbell uses artificial intelligence to recognize familiar faces, sending alerts when it sees someone it recognizes—or doesn't recognize. In the Nest app, you can assign a name to each face to help accurately identify who's coming and going.
But, when it comes to differentiating between objects, Arlo's Essential Wire-Free Video Doorbell is the smarter of the two. Both doorbells can detect packages and people, but only Arlo's doorbell is smart enough to also alert you when an animal or car passes through the camera's view.
Another leg up that Arlo has over Nest is its added security features. Arlo's video doorbell includes built-in security features like a smart siren, which can be triggered automatically or manually via the Arlo app and plays a very loud alarm tone when triggered. You can also call 911 and up to three contacts directly from the Arlo app if a problem arises. No similar features are available on Google's smart doorbell.
These front door cameras differ in how they deliver doorbell press notifications, too. When someone rings the Nest Hello, a video preview alert is sent to your device, so you can quickly glance down for a quick check of who's there. Somewhat annoyingly, Arlo doorbells send through alerts as phone calls, which we've never liked. It's hard to answer and pull up the video when you're actively talking on the phone with someone because you have to place that call on hold to answer the doorbell notification.
There is a bit of a workaround. In the Arlo app, you can put the doorbell in Silent Mode, which prohibits incoming calls and chime push alerts and you're still able to view the event. We'd prefer that Arlo's doorbell send notifications through regular smart push alerts, as they do when a person or package is detected.
If it's facial recognition you're after, the Nest Hello is the way to go. While facial recognition isn't a crucial feature of a video doorbell, it certainly can be handy to know who's coming and going at home. On the other hand, Arlo offers built-in security features that Nest doesn't—and it's overall smarter, differentiating between more objects than Nest, which helps you more accurately know who or what is at your door. Ultimately, this all boils down to personal preference.
Our pick: Tie
Audio and video quality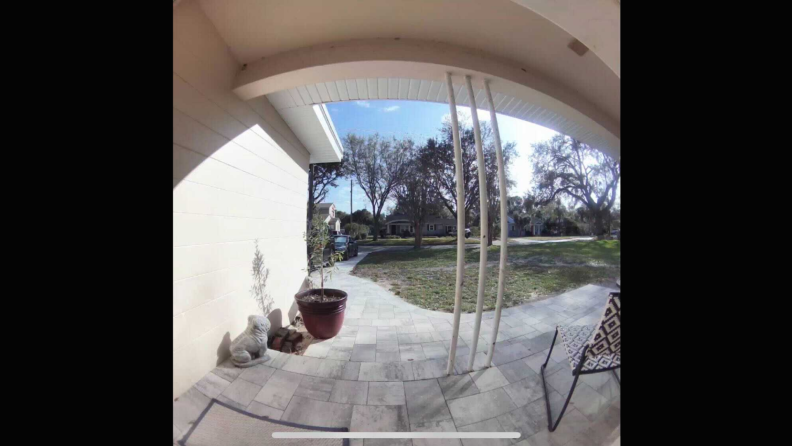 Arlo's 180-degree field-of-view is the largest viewing angle of any video doorbell we've ever tested, beating out the Nest Hello's smaller viewing angle of 160-degrees. The wider the viewing angle, the more you can monitor. Both doorbells record in a square aspect ratio that offers a head-to-toe view of who's at your front door, but while the view looks similar, Arlo's is bigger and better.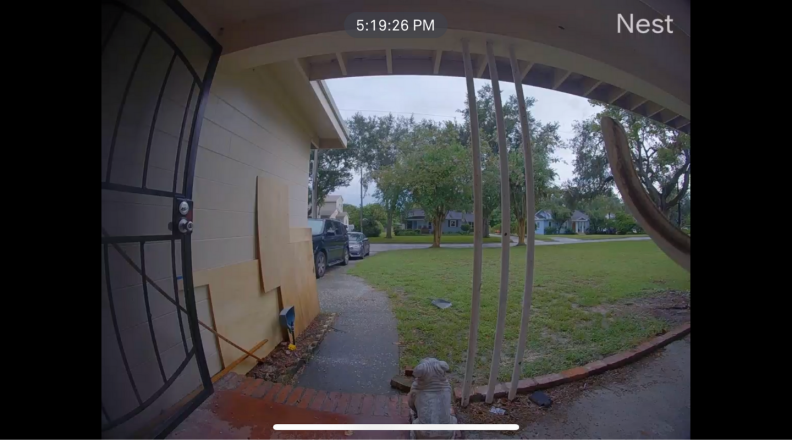 As for video quality, Nest records in 1600 x 1200 resolution, which was the cream of the crop back in 2018 when the doorbell was released, but Arlo's newer wireless doorbell offers higher video resolution with a sharp 1536 x 1536-pixel view. Another factor to keep in mind is the digital zoom capabilities. Arlo's doorbell camera touts 12x digital zoom for impressive viewing distance, versus the Nest Hello's 8x digital zoom
As for audio, both smart doorbells are loud, clear, and easy to hear. Two-way talk is also available on both. With Google's doorbell, you'll get access to several pre-recorded responses (available in 13 different languages) when you're unable to get to the door. Arlo's doorbell can also respond with pre-recorded messages, but unlike the Nest Hello, visitors can leave you a voice message if you're unable to answer (a paid Arlo subscription plan is required for voice messages).
While both doorbells clearly show what's unfolding outside of your front door, Arlo's larger field of view, higher recording resolution, and bigger digital zoom give it the advantage.
Our pick: Arlo Essential Wire-Free Video Doorbell
Subscription plans
While you can use these smart doorbells without paying for a subscription plan, you won't get as much out of them. Both companies offer some features free of charge. Arlo's no-cost plan includes a live video stream and basic alerts. Nest's free plan allows access to the doorbell's live stream and three-hour video history.
Continuous recording is available on Google's doorbell with a paid Nest Aware Plus plan ($12/month), but not with the most basic Nest Aware plan ($6/month). Both of Google's subscription plans also include additional features like defining activity zones, intelligent alerts (the ability to detect sounds or a person), and creating clips to share. Arlo also offers two paid subscription plans (starting at $2.99/month), neither of which offers 24/7 video recording like Nest.
Both of Arlo's paid plans grant you access to intelligent alerts (people, vehicle, package, and animal detection), interactive alerts, call a friend, and more. A free, 90-day trial is typically available with Arlo doorbells and cameras to give you a feel for all of the features, which is helpful if you're on the fence about signing up.
You can learn more about subscription plans from Google and Arlo in our full reviews.
Our pick: Nest Hello
Privacy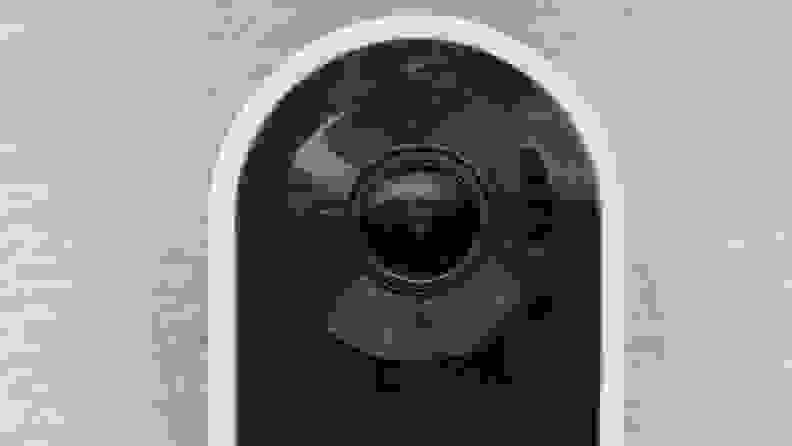 Arlo and Google doorbells include all of the common privacy settings you'd expect from a home security camera, like two-factor authentication, the option to log in using Face ID technology, and advanced encryption for video storage.
However, Arlo takes it a step further with a few security features that made me feel extra safe. When a login attempt is made from a new device, a request for approval is sent to the main user's phone or tablet. It felt like a bit much at first, but it's nice to know there's one more layer preventing someone from accessing my camera without approval.
Both companies claim to use AES-128 bit encryption for uploading and storing videos in the cloud—the same encryption method used by banks to protect user data. When using the Nest doorbell, you can manually delete the recordings from the Nest app at any time. As for the Arlo wireless doorbell, access to cloud storage, including video removal, is accessed via the Arlo app. Otherwise, the recordings will be automatically deleted from your video event history after 30 or 60 days.
Our pick: Arlo Essential Wire-Free Video Doorbell
And the winner is…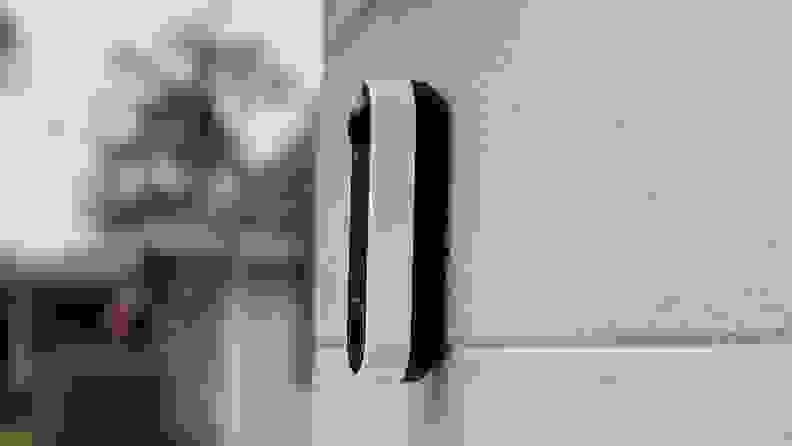 While both of these video doorbells are two of the best you can buy right now, Arlo's Essential Wire-Free Video Doorbell is the better doorbell for most homes. Not only does it have the widest viewing angle of any video doorbell we've tested when compared to the Nest, but it also offers better video resolution, smarter object detection alerts, more robust privacy and security features, and full integration with both Alexa and Google Assistant. Since it runs on a rechargeable battery, you don't have to worry about fiddling with any wires during installation and you have more flexibility with where you place the doorbell since you're not tied to existing doorbell wires.
All in all, you can't go wrong with either of these premium doorbells, but if you want the very best, Arlo's Essential Wire-Free Video Doorbell is the one to buy.
Get the Arlo Essential Wire-Free Video Doorbell at Best Buy for $191.99
Get the Nest Hello at Best Buy for $179.99
The product experts at Reviewed have all your shopping needs covered. Follow Reviewed on Facebook, Twitter, and Instagram for the latest deals, product reviews, and more.
Prices were accurate at the time this article was published but may change over time.