Smart Home
10 simple smart home upgrades you can install in a weekend
The simplest way to get a smart home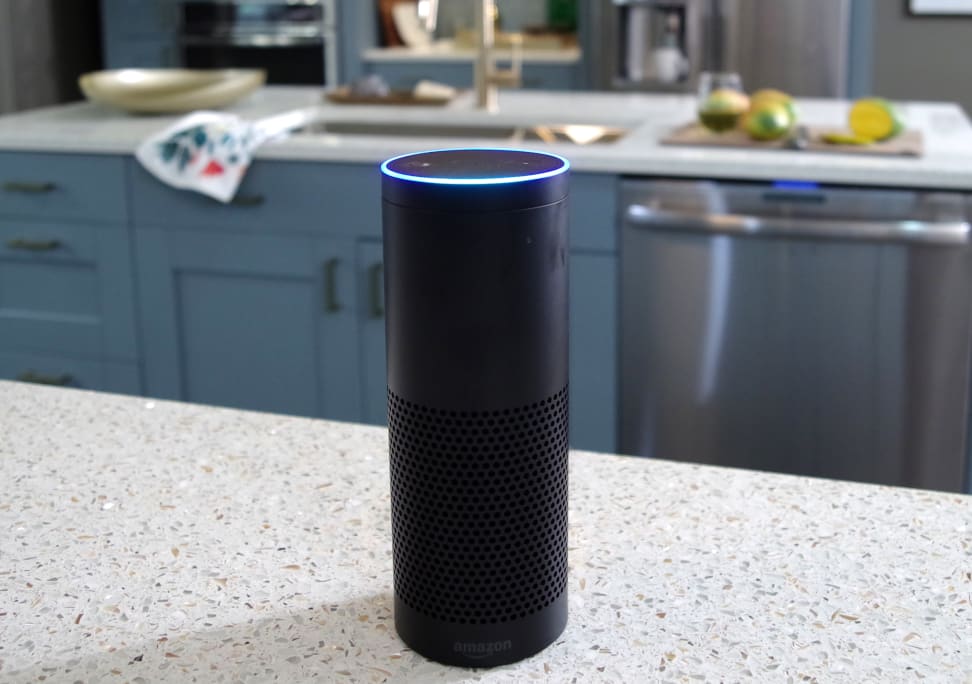 Credit: Reviewed.com / Keith Barry
Like it or not, the home of the future is going to be smart, online, and connected. We're in the early stages, but soon the the smart home will simply be called "home."
This glorious smart home future is exciting even for a part-time luddite like me. However, thanks to confusing interfaces, multiple protocols, high installation costs, and a general lack of product cohesion, for most of us, the smart home seems overwhelmingly complicated.
It doesn't have to be this way. There are multiple options out there that offer a simple introduction to this brave new world.
To that end we've gathered up ten products that we think are the best way to turn your dumb home into a smart one. All of these products are easy to set-up, easy to use, and none require an additional smart home hub—although they can all be enhanced by one.
So if you're eager to dip your toes into the world of smart homes but don't know where to start, these products should do the trick.
How to control them all
Every item on this list can be controlled with a dedicated smartphone app. However, in order to add the most convenience to your smart home you can't do better than the Amazon Echo (MSRP $179.99) or Amazon Echo Dot (MSRP $49.99). In case you haven't heard of them, these tubular devices are voice controllers that provide hands-free controls for a huge number of products.
While they predictably favor Amazon's growing eco system of products and services, these Alexa-enabled devices are the easiest way to control the myriad smart products that will soon be occupying your home. They're also the closest thing you'll get to feeling like your on the bridge of the Starship Enterprise.
---
Lights
Truth be told, we think that for the most part smart bulbs are far from crucial when it comes to smart home tech. However, having remote control over your lighting setup is undeniably cool and for those who never quite forgot the incredible promise of the Clapper, a smart light setup is extremely appealing.
Probably the best option for most people is the Philips Hue LED Starter Kit with 2 bulbs (MSRP $69.99). While it lacks the color changing magic of the more expensive—and our favorite smart bulb set—Ambient set, the starter kit is great value for money. The set comes with a hub and two standard white bulbs, however you can add additional bulbs to your hearts content.
Part of the appeal of the the Philips Hue line is its easy installation and intuitive app. It also works well with Alexa.
If Alexa integration isn't a deal-breaker, Switchmate (MSRP $39.99) is a less costly smart lighting solution. These devices attach magnetically to existing light switches and allow the lights to be controlled with a smartphone app. While the initial cost may seem high, it's still cheaper than buying replacement smart bulbs.
---
Security
A plug-and-play smart camera is no substitute for a full-fledged home security system. That being said, if you want some additional peace of mind or just want to keep a close eye on your home while you're on vacation, the Nest Cam (MSRP $199) is a great choice.
The Nest Cam features 1080p video, night vision, sound and motion sensors and alerts, and a two-way talk system that lets would-be invaders know you're watching them. It also has an optional cloud storage system that can hold between 10 and 30 days of video history for a fee.
There are certain caveats of course. The high price means that setting up multiple cameras is cost prohibitive, and it only has preset alerts with no customizability. It can also only issue one sound or motion alert every 30 minutes, but unless your home is being invaded every half hour that's likely to be the least of your problems.
---
Locks
The jury's still out on smart locks and whether they offer the safest way to secure your home. However, if your willing to put your home's safety in the hands of your smartphone's BlueTooth capabilities, the August Smart Lock (MSRP $229) is the best option for beginners. Unlike some other smart locks, the August does not come with its own sliding lock but instead works with your existing deadbolt.
The August connects to your smartphone and automatically locks or unlocks the door based on your proximity. Users can also provide temporary virtual keys to others. These keys can be active for set periods of time, for specific dates, and can be cancelled at any time.
---
Doorbells
While the August lock allows access to people you do know, how about those you don't? The Ring Video Doorbell (MSRP $199) is pretty much exactly what it sounds like. Basically an HD video camera, the Ring features motion sensing, cloud recording, and it works with any iOS or Android smartphone.
Additionally, users can speak to visitors through the smartphone app from anywhere. While on the surface this seems like a minor feature, it's actually a pretty good safety feature as it can create the impression that you're home even if you're not.
---
Home Entertainment
Considering that Alexa is fast becoming the smart voice control system of choice for most people, it makes sense that Amazon would be on the lookout for new ways to incorporate it into existing devices. The Fire TV Stick with Alexa Voice Remote (MSRP $39.99) takes the already excellent streaming stick and bakes in Alexa. This means that the Fire TV stick can act as an Echo or Dot alternative, or be an additional device when necessary.
While Fire TV gives you control of the TV, those wanting the simplest smart home sound system should look to the Sonos line of connected speakers. Speakers like the Play:5 can be controlled by a companion app, have Spotify integration, and will soon be compatible with Alexa, making them the obvious choice for most. They're also just really good speakers.
---
Heating/Cooling
Smart thermostats are a great option for those who want as much control as possible. Once installed, these devices can control the home temperature remotely or while in the house with a smartphone app. The only downside is that they can be a bit of a bother to set up, and installing them involves wiring and probably more effort than most are willing to put in. A smart air conditioner, on the other hand, is a pretty simple way to control your home's temperature.
The Frigidaire Smart Air Conditioner (MSRP $329) is an excellent introduction to smart home cooling and heating. On the surface it looks and performs like any other window air conditioner, but it can be controlled remotely with a smartphone app. Users can also set timers, create custom schedules, and adjust temperature regardless of their location.
---
Baby Cams
We at Reviewed.com don't actually recommend you buy a smart baby cam. We tested all the most popular connected baby monitors and found all of them to have some major issues (either buggy apps, poor implementation, or bad image quality). If you must have a connected cam to keep an eye on your little one, then the Nest Cam is the way to go.
True it's not technically a baby monitor, but its features lend themselves to the purpose of a traditional nanny cam.
However, if you want a baby monitor without smart connectivity, we highly recommend the Samsung BrightVIEW (MSRP $229).
---
Smart Outlets
One of the simplest ways to add smart controls to your existing appliances and devices is with smart power outlets. These devices plug into regular wall outlets and can access by your smartphone via bluetooth and WiFi.
Our pick for smart outlets is the Belkin WeMo Insight Switch (MSRP $59). The insight switch lets users turn devices on and off with a smartphone or based on preset times, light sensors, or motions sensors. Users can also track power usage and even set devices to switch off once a certain power usage threshold has been reached.