Smart Home
Welcome to the Smart Garden of Edyn
Adam and Eve would've been envious
Credit:
Mary, Mary, quite contrary,
How does your garden grow?
Alas, even those of us with a green thumb can often be challenged in our home gardens. We might have the right plant for the right location, but soil conditions, fertilizing, and watering needs can be ephemeral, foiling our plans for a successful display of silver bells and cockle shells.
After several years of research in farming communities in Panama and Kenya, soil scientist Jason Aramburu saw an opening for a product that would operate as our eyes and ears below the surface—sensors that could tell us what's going on around the roots of our plants.
Enter the Edyn Garden Sensor and Water Valve. Launched with a Kickstarter campaign where the concept quickly became Kickstarter's most successful agricultural tech product, Edyn was introduced at International CES 2015 in Las Vegas. It was one of 48 products (out of hundreds) that caught Reviewed's eye and earned an Editor's Choice award.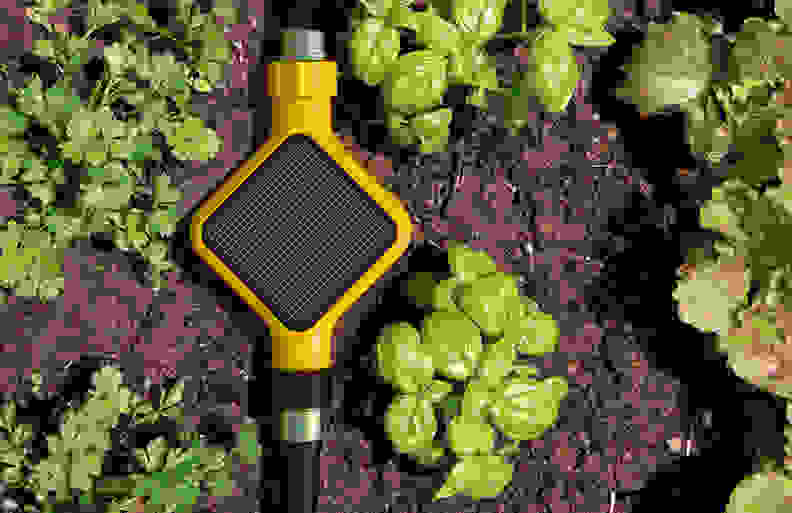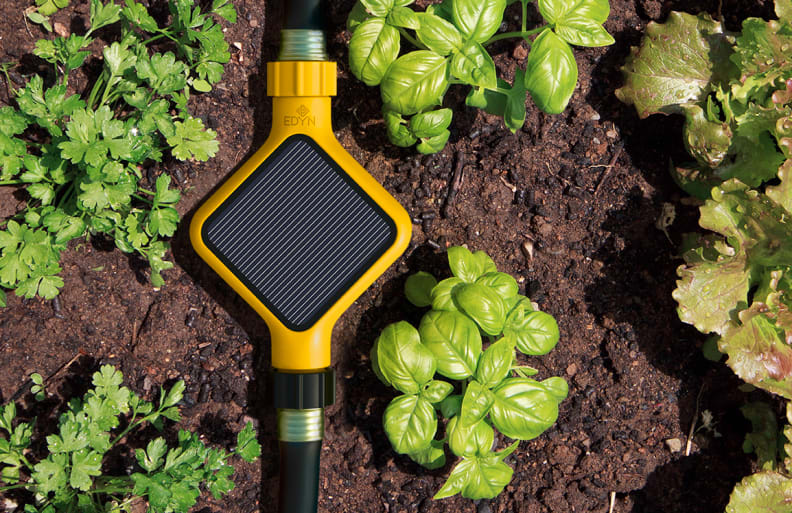 The Edyn Garden Sensor is a probe that helps you manage your garden's water, soil and fertilizer needs with a solar-powered sensor that measures ambient temperature, humidity, light intensity and soil electrical conductivity. The sensor is WiFi enabled—you'll pick up the details on your smartphone. It's loaded with a rechargeable lithium iron phosphate battery, to be able to operate when not in direct sunlight.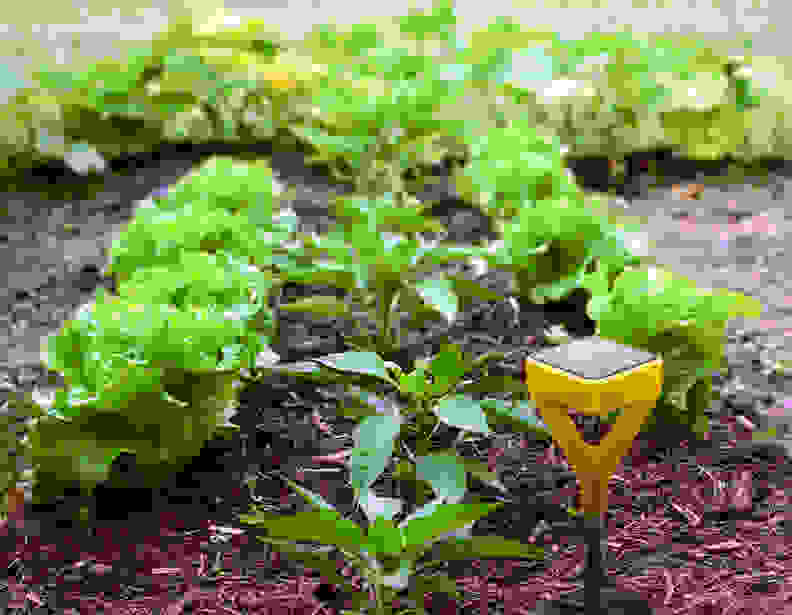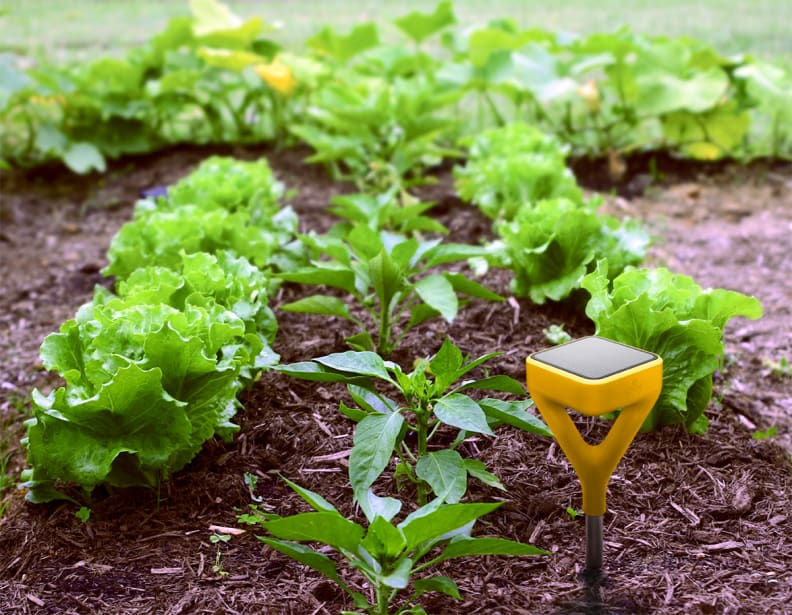 While the sensor is useful on its own, there's also the Edyn Water Valve (solar-powered and WiFi enabled as well), which fits onto a standard garden hose and only allows water through when the sensor deems it necessary. The valve is compatible with most drip irrigation, soaker hose, or garden sprinkler systems. Load the specific plants you're watering into the iOS app, and you'll be watering more efficiently—increasingly crucial in these times of lean water availability on the West Coast.
The sensor monitors its environment and communicates with the Edyn app, which also provides recommendations about the types of plants best suited to your garden, and how to ensure they thrive. By using a scalable machine-learning platform that responds to environmental data in real time, Edyn users can quantify their gardening environment.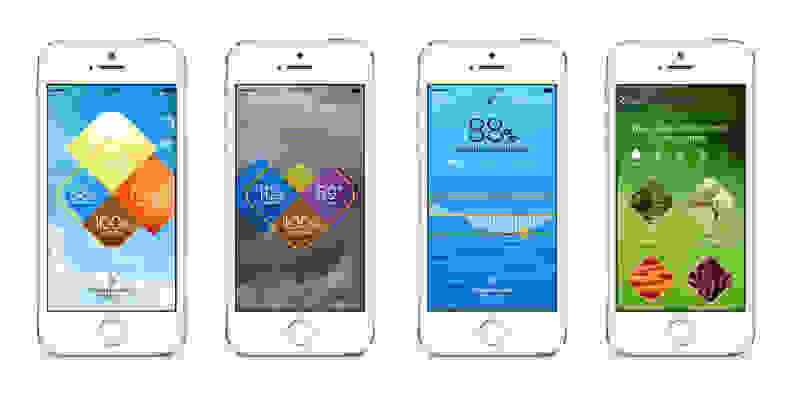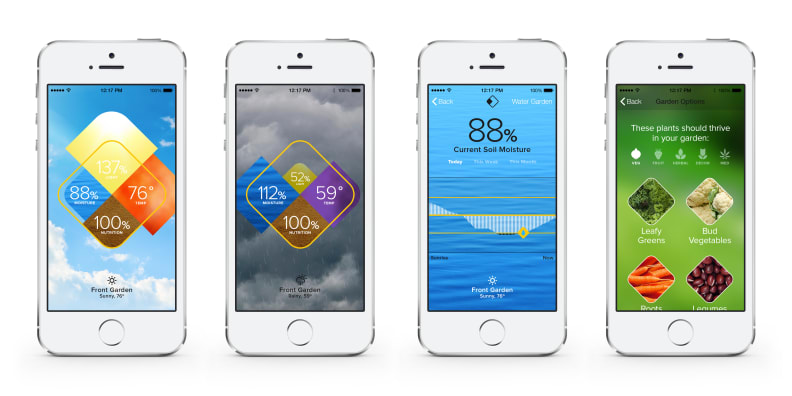 The Edyn Garden Sensor—which is sufficient to monitor an area of about 250 square feet, according to Aramburu—and Water Valve will be available at Home Depot starting spring 2015. The prices are $99.99 for the Edyn Garden Sensor and $59.99 for the Edyn Water Valve.