Smart Home
This adorable robot dispenses your pills and vitamins
Pillo's a great healthcare companion your family will love.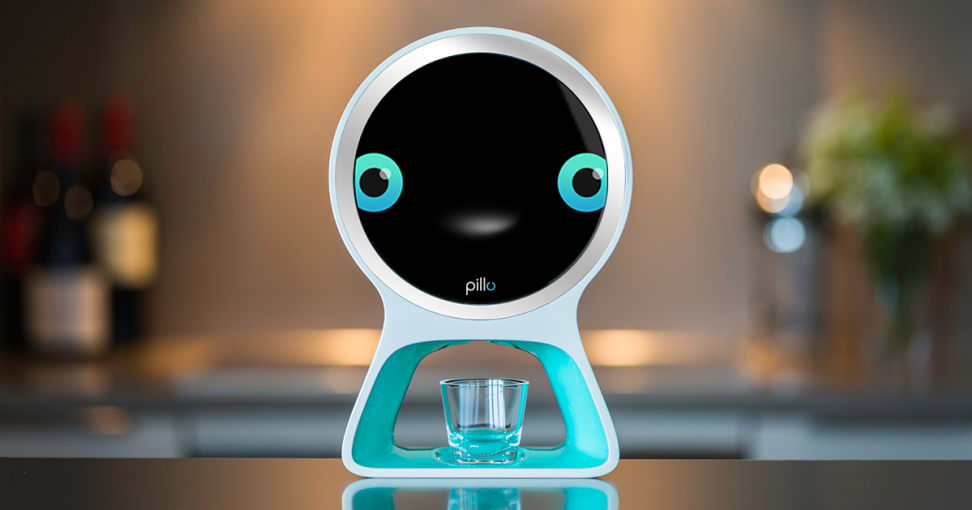 Credit: Pillo
My grandmother is a big part of my daily routine. Not only do I live in the same house, I also handle her bills and act as one of her caretakers. But looking after an elder can be stressful, full of small details that are easy to overlook. How do I know she's keeping up with her heart medicine? Pillo, a healthcare companion robot, is designed to give peace of mind.
This advanced bot is the real deal. It answers wellness questions, manages your medicine, orders prescription refills, contacts your primary care doctor should a problem arise, and syncs with your wearables. Pillo also recognizes your face and voice, which gives it a very personal touch.
The icing on the top of the Pillo? Its colorful personality. In the Indiegogo video, when Pillo detects an infant in the room, two hearts replace its eyes. All told, this seems like one adorable product, friendly for children or anyone with a sense of whimsy.
Pillo isn't available to purchase right now, but its overwhelmingly successful Indiegogo campaign says a lot about the demand for such a product. Would I buy it for my own grandmother? Maybe. She might be more inclined to simply give it a few experimental pokes, but it could potentially improve her well being—and that makes it worth every penny.
Related Video