Smart Home
ADT Brings Security to Popular Smart Home Products
ADT security comes to SmartThings, Wink, Honeywell, and more.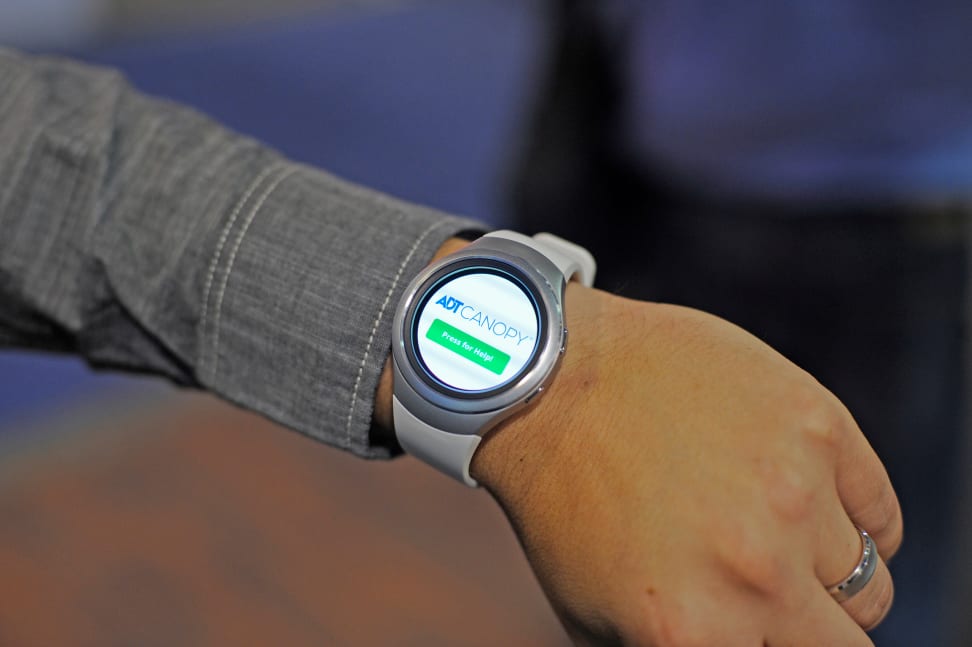 Credit: Reviewed.com / Kyle Looney
ADT is well-known for its security services, but it's not nearly as famous for its Pulse smart home platform. That doesn't seem likely to change any time soon, since the company has just announced a new service called ADT Canopy. Canopy will integrate ADT security into some of the most popular smart home products on the market, bypassing ADT's own platform.
The Canopy service is launching this spring with support for the August Doorbell Cam, Honeywell Lyric products (starting with the new Water Leak and Freeze Detector), Kidde smoke detectors, LG Smart Security hubs, the Ring Video Doorbell, the Roost Smart Battery, the Samsung Gear S2 Watch, SmartThings, and Wink.
The service will integrate "one-touch" panic buttons and emergency response contact into the mobile apps of these products, and also provide 24/7 monitoring for certain products. For example, the service will give the August Doorbell Cam and Ring Video Doorbell in-app panic buttons you can press if you feel unsafe by the person you see at your front door.
Meanwhile, SmartThings and Wink users will be able to control their ADT security from the corresponding mobile apps and receive monitoring for "compatible door and window sensors." Kidde products and the Roost Smart Battery will also allow you to contact ADT security from their apps.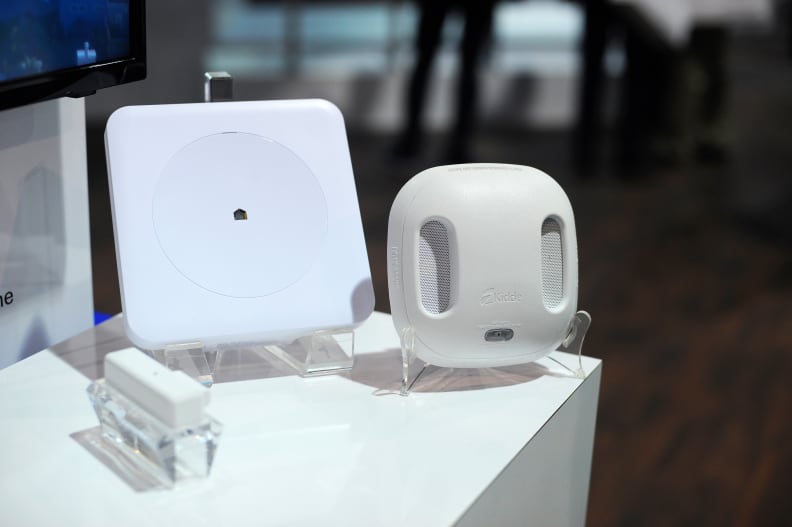 ×
ADT Canopy Products
According to LG, the Smart Security hub—which has a built-in security camera—will provide camera live feeds and warnings about temperature and humidity changes through the ADT Canopy app, as well as offer home monitoring.
If Samsung Gear S2 Watch owners subscribe to ADT Canopy, they will be able to press a panic button in the ADT Canopy Panic app to be connected to emergency services no matter where they are.
ADT Canopy will be contract-free with month-to-month subscriptions. ADT hasn't announced pricing yet, but SmartThings CEO Alex Hawkinson said the service will cost $20 per month for SmartThings customers.
You can also expect to see Canopy integrated into more products in the future, as the company also announced its ADT Canopy Developer Program.
Related Video