Smart Home
Amazon Echo Faces New Competition From Ivee
It's Ivee versus Alexa.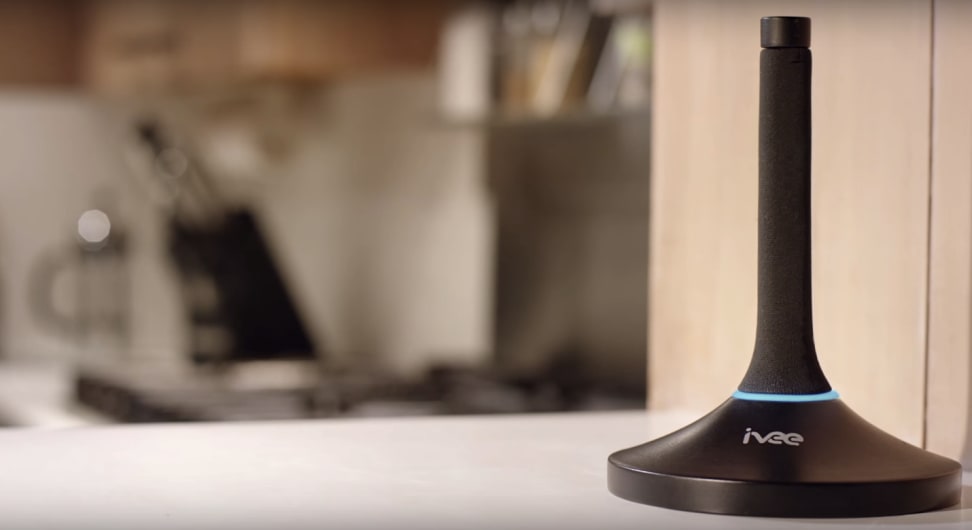 Credit: Ivee
We've already told you about the Amazon Echo's smart home chops, but Jeff Bezos' digital assistant is about to get some competition from a small company called Ivee.
The company has taken to Indiegogo with its own digital assistant, called Ivee Voice. Like the Echo, Ivee Voice will give you on-demand traffic and weather updates, and can also control smart home products.
Even though the Ivee Voice isn't available just yet, it's already compatible with many products and services that the Echo can't match, including Logitech Harmony, Lowe's Iris, Spotify, and Uber. In addition, Ivee says the device will work with Belkin Wemo, the Nest Learning Thermostat, Philips Hue, SmartThings, and Wink. You can even contact emergency services using Ivee Voice.
On top of all these product integrations, Ivee Voice also features multi-room support, allowing you to put interconnected Ivee devices in different rooms of your home. That means you can control your home from just about anywhere.
The company is also touting the future ability to order delivery via Ivee. Combined with Uber integration, that's a big feature win over the Echo. The fact that you can only re-order Prime-eligible products and buy music with Echo seems like a missed opportunity (though understandable) on Amazon's part.
The biggest obstacle Ivee Voice will have to overcome is time—the product isn't expected to ship until June 2016. That gives Amazon plenty of time to expand on the Echo's feature set, and it isn't wasting any time. Just recently, it added support for SmartThings.
At the time of publication, Ivee Voice is 75 percent funded with 36 days to go, giving it plenty of time to reach its $50,000 goal. If you'd like to pre-order an Ivee Voice, you can do so at Indiegogo for $99.
Related Video