Smart Home
Control your entire smart home with the upgraded Wink Hub 2
A redesigned experience that's intuitive and eye-catching.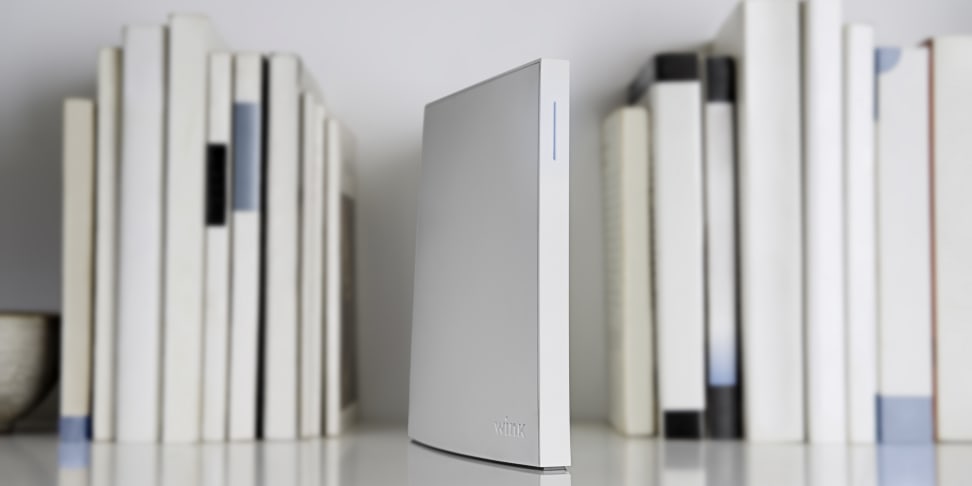 Credit: Wink
There's no limit to the number of smart bulbs, smart switches, smart locks, and everything else out there needed to upgrade your home. Problem is, depending on the company, it's hard to get all of that stuff to talk and work with each other. Your best bet is to find a hub that can act as the middleman and bring products from different companies and protocols together under one unified platform.
Enter the Wink Hub 2.
I had some time at CES to talk to the folks at Wink and figure out what improvements they made to the system and why. First, this wasn't a complete overhaul of their system. Instead, this was a focused upgrade based on the comments they heard from their customers.
What does that mean? Well, the Wink Hub 2 sports a dedicated Ethernet port and a more powerful Wi-Fi radio to ensure a secure connection, always. It also supports even more smart home protocols—Bluetooth Low Energy, Kidde, Lutron Clear Connect, Wi-Fi, Z-Wave, and Zigbee—and products from 31 companies.
They even mentioned support for Google Home, but unfortunately wouldn't go into too much detail about what to expect just yet.
Wink also improved the Hub 2's ability to run advanced automations. Now you'll be able to setup schedules and robots so your Nest Thermostat automatically adjusts when you leave for work, your lights come on when you get home, and your bedside lamp is on and waiting for you when you tuck in for the night.
If you're like me and just started to look into how you can start upgrading, I'd take some time to look at the Wink Hub 2. It's beautiful, has the tech needed to support a fully-equipped smart home, and seems ready to tackle whatever innovations we see in the smart home category, at CES or beyond.
The Wink Hub 2 is available now for $99 at Amazon, Home Depot, Walmart, and Wink.com.
Related Video