Smart Home
Honeywell Unveils Smart Home Security System
Yet another smart home option—but can it compete?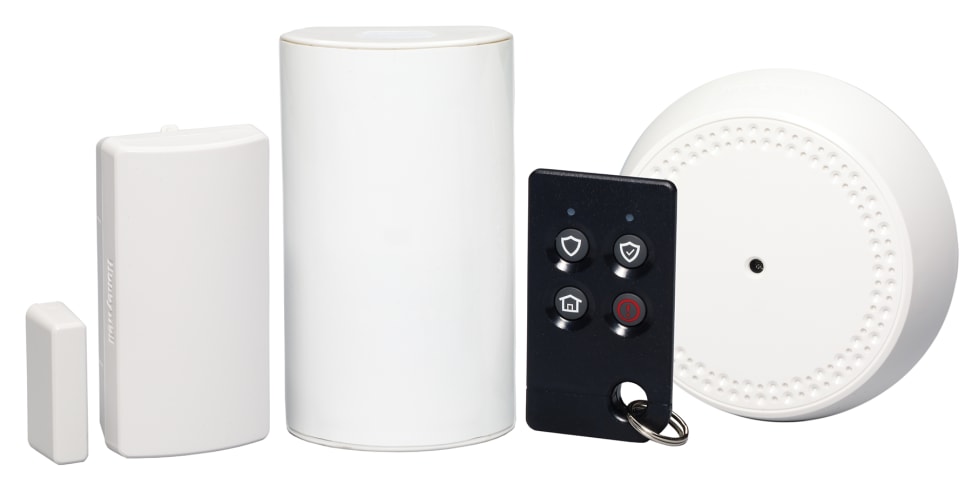 Credit:
Honeywell may seem like a newbie in the world of smart learning thermostats—a category currently dominated by Google's Nest—but the company's stake in the home heating and cooling market goes all the back to the early 1950s, with the release of the iconic "Round" thermostat.
Now the company is looking to gain some ground in the smart learning thermostats category. In June, Honeywell launched the Lyric smart thermostat, which boasts a few notable advantages over Nest, including a partnership with Apple's HomeKit development platform.
Users could say, "Lyric, I'm home," which would then disarm the system, turn on various connected lights, and adjust the thermostat.
At CES this week, Honeywell unveiled a home security component designed to complement the Lyric and other smart home products. The complete system features an array of motion and smoke detectors, as well as cameras. It's also able to integrate with existing home automation products, including smart thermostats, lights, and locks.
The product is the second in the burgeoning family of Lyric products from Honeywell, and it reflects the company's efforts to elbow in on the highly competitive smart home space.
Lyric home security will feature a touchscreen controller and will respond to voice commands. For example, users could say, "Lyric, I'm home," which would then disarm the system, turn on various connected lights, and adjust the thermostat to user preferences.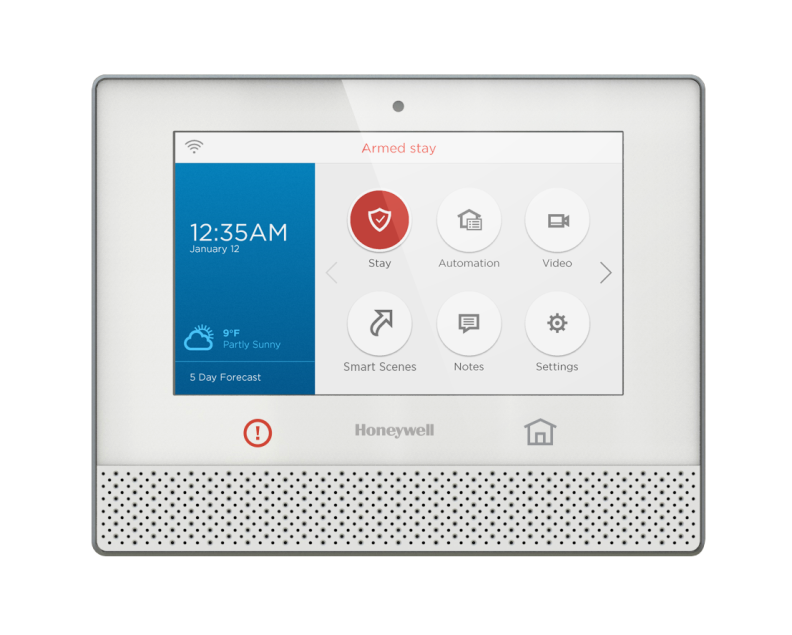 In its announcement, Honeywell explained a few other ways the Lyric home security system could work with smart gadgets to automate the home. Users could automatically adjust their home's temperature based on whether they're leaving or entering their home, or they could provide a simple voice command to lock the house and turn off the lights before heading to sleep.
Home security is certainly the next step in the evolution of home automation. By virtue of being connected to the rest of the home, security systems have the benefit of being able to serve as a hub for otherwise disparate connected devices—like lights, locks, TVs, and even appliances. For example, SmartThings, which presents itself as a seamless, node-based, all-in-one smart home solution, bases most of its products on home security. Whether or not you feel safe entrusting a digital, connected device with your home's security is another matter.