Smart Home
Master Lock Picks Bluetooth for Wireless Security
Never get locked out again! ...Or locked in, for that matter.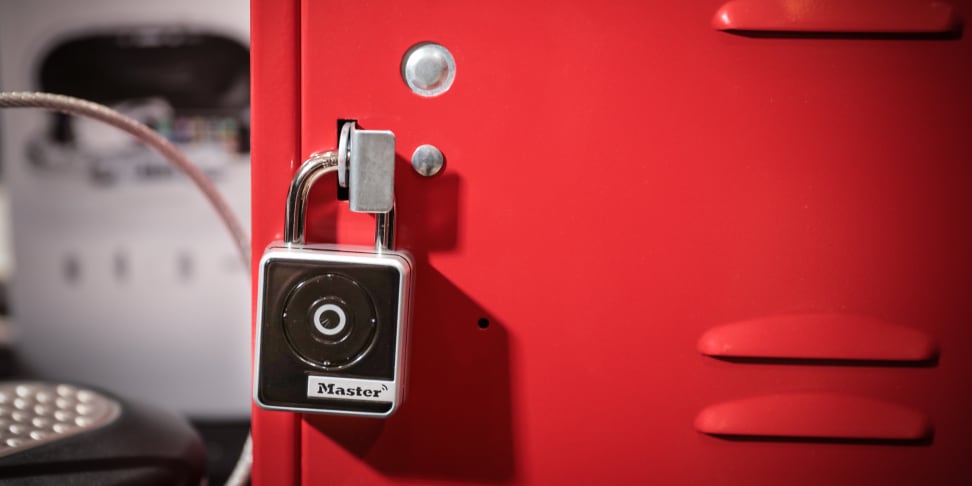 Credit: Reviewed.com / Julia MacDougall
Master Lock, one of the oldest and most trusted brands of padlocks, has taken a big leap into the modern world.
The idea of securing important things remotely, like cars and garage doors, is not new. But what about smaller items, like garden sheds, lockers, and diaries full of embarrassing poetry? At CES 2016, Master Lock showcased their new line of Bluetooth Smart Padlocks to do just that.
Download the corresponding app and these keyless padlocks can be operated via a low power Bluetooth connection. From your phone or tablet, you can open or close the lock, change the combination, and grant guests access in perpetuity or for a finite period of time. For added convenience, the app also records the access (or attempted access) history and the battery level of a given padlock.
×
New Gallery
The user interface is also simple and intuitive. The center of the lock instantly communicates its status by changing color: green for "unlocked", blue for "locked" or "talking to the app", yellow for "low battery", and red for "failed entry". The compass-shaped keypad on the lock also offers emergency access if the mobile device with the app is lost or unavailable. For the more paranoid among us, these padlocks have military-grade encryption and authentication to prevent anyone but your chosen few from accessing your valuables.
These padlocks come in indoor ($50) and outdoor ($60) models, and are available now at the Master Lock website.
Related Video