Smart Home
Samsung Announces SmartThings-Compatible Smart TVs
Your next TV could be the center of your smart home.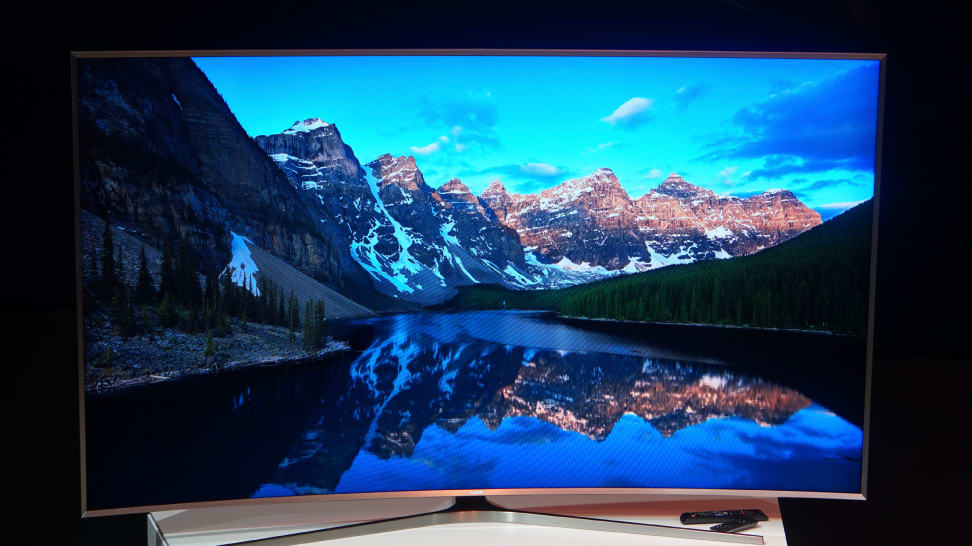 Credit: Reviewed.com / Lee Neikirk
At a secretive press event in New York City, Samsung shed a little more light on its CES announcement that 2016 Samsung SUHD smart TVs will be able to act as hubs for SmartThings smart home products.
As it turns out, the integration is two-fold: select Samsung TVs will be able to act as SmartThings hubs, but they can also be controlled as a smart "thing" in your larger smart home setup. SmartThings hub functionality will be coming to Samsung 7-, 8-, and 9-Series smart TVs, while 6-, 7-, 8-, and 9-Series TVs can be controlled.
The TVs with hub functionality will also be able to activate SmartThings Routines and receive notifications about activities happening in your home.
If you want to control your TV through SmartThings, the options are pretty limited. You'll be able to turn your TV on and off, adjust the volume, and change the picture and audio modes. But the magic comes when you combine these controls into Routines for events like movie night. Being able to dim your lights and turn on your TV with the touch of a single button could be pretty compelling.
As we discovered at CES, these hub-enabled TVs will need the free SmartThings Extend USB stick, which houses Z-Wave and ZigBee antennas, to control the full SmartThings ecosystem. Samsung reps told us that, at launch, these TVs won't have full device parity with the standalone SmartThings hub, but they should achieve it by the end of the year.
The SmartThings-compatible TVs will be available later this summer.
Related Video