The Best Bluetooth Headsets of 2019
By Adam Doud, Updated August 15, 2019
If you're always on your phone, you should get yourself a proper Bluetooth headset. After all, life is so much easier when you can make and receive calls hands-free. The market for Bluetooth headsets is pretty saturated though, so it can be hard to parse out the good from the bad. Fortunately, we did all of the hard work for you.
To find the best of the best, we put nine different Bluetooth headsets through the wringer. After hours of testing, the Plantronics Voyager 5200 (available at Amazon for $92.23) ended up nabbing our top spot, as it offers great sound and comfort. If the Voyager isn't your cup of tea, don't worry, we've got plenty of other options.
These are the best Bluetooth headsets ranked, in order:
Plantronics Voyager 5200
Blueparrot C400-XT
Sennheiser Presence UC
Jabra Talk 35
Jabra Talk 30
Jabra Talk 45
Jabra Talk 25
Sony MBH 22
Plantronics V3200
Advertisement - Continue Reading Below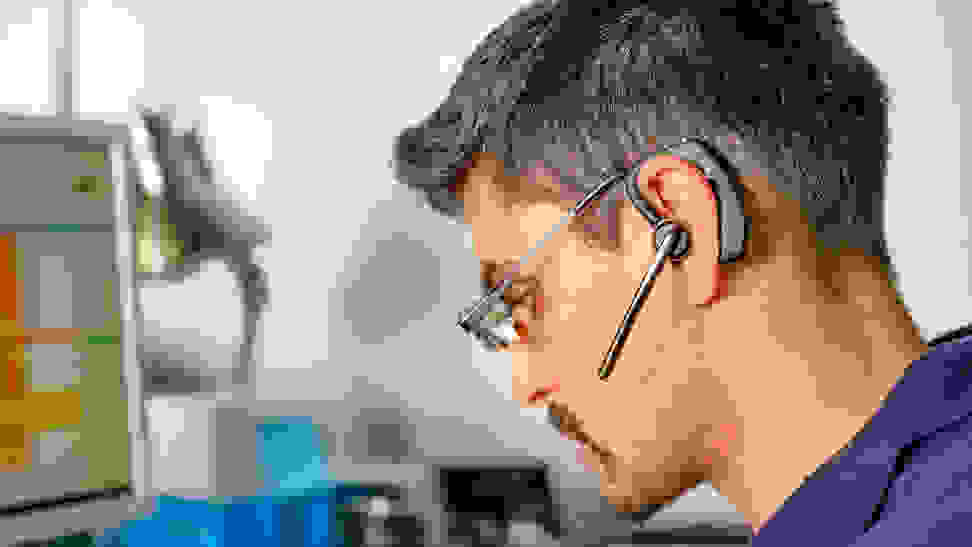 How We Tested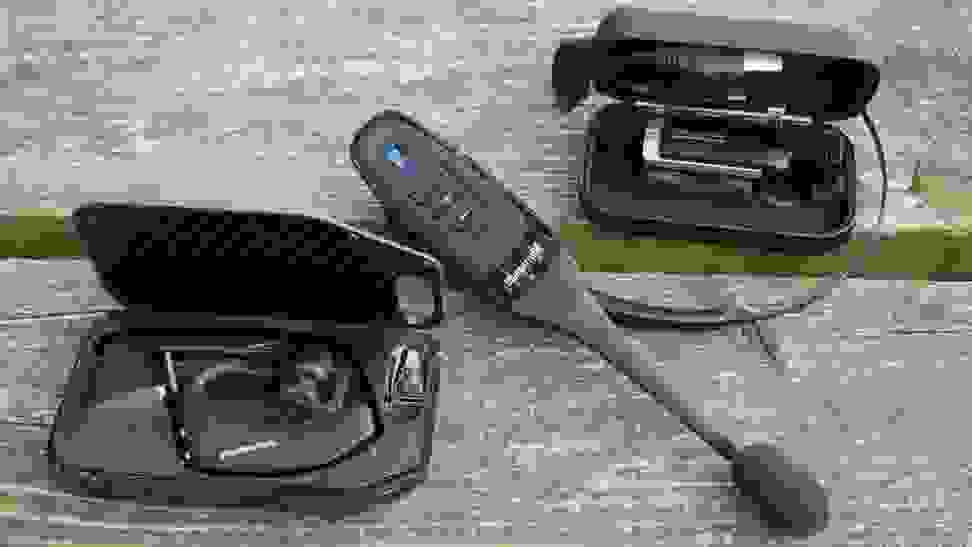 The Tests
For testing, we looked at everything from comfort to connection strength and sound quality. We used the headsets in a number of different environments. We used them while driving with an open window and walking around on a busy train platform and in an office.
We paired the headsets with a Lenovo Carbon X1 laptop and a BlackBerry KEY2 Red Edition. The headsets were always worn on the right ear. In the car, the phone was in a holster on the dashboard. Whenever we walked around, the phone was in the right front pants pocket upside down.
The Tester
Adam Doud has been a technology writer and tester for seven years and is passionate about phones and the accessories that go with them. When he's not testing products for Reviewed, he's hosting the Android Authority or the DGiT Daily podcast. As a podcaster, Adam is eager to test anything that brings sound to your ears.
What's the Difference Between Bluetooth Headsets and Bluetooth Headphones?
Let us begin by making clear the difference between Bluetooth headsets and Bluetooth headphones. Bluetooth headsets are typically for one ear only and are designed primarily for communication with an emphasis on microphone technology as well as sound quality. In short, headsets are designed for speaking as well as listening. Bluetooth headset speakers and microphones also focus mostly on the midrange of frequencies where the human voice lives. The music won't sound as crisp. Bluetooth headphones, on the other hand, cover the entire range of frequencies and often do include a microphone. The microphone will have a noticeable drop in quality compared to headsets focused on communication.
Can You Use a Bluetooth Headset for Music?
When you listen to music on a Bluetooth headset, you won't hear as much bass and you'll lose a lot in high tones. They're mostly used for communication. You can certainly listen to music on a Bluetooth headset, but it won't sound as good as a Bluetooth speaker.
What Does "In-Ear" Mean?
Most of the Bluetooth headsets we tested (with one exception) would fall into the category of "in-ear," meaning the headphones go inside the ear instead of over. The headsets included earbuds of varying sizes to achieve the best fit and a hook to hook over your earlobe.
---
Other Bluetooth Headsets We Tested
Other Articles You Might Enjoy
Advertisement - Continue Reading Below