The Best Wireless Chargers of 2019
By Richard Baguley, Updated August 05, 2019
Plugging in a power cable to charge a mobile device? How 20th century of you! These days, thanks to the power of electromagnetism, all of the cool kids are charging their gadgets wirelessly: Drop your smartphone on top of a wireless charger and it'll instantly start powering up—no cables required.
To find the best wireless chargers, we spent over 40 hours testing 14 of them, using them to charge an iPhone XS and Samsung Note 8 smartphone. Our top pick for the best wireless charging stand is the Yootech X2 (available at Amazon), a simple, low-cost charger that offers speedy, flexible charging. If you're looking for a low-profile charging pad at a reasonable price, the RAVPower RP-PC066 Fast Wireless Charger (available at Amazon) is a great choice.
These are the best wireless chargers we tested ranked, in order:
Yootech X2 Wireless Charging Stand
RAVPower RP-PC066 Wireless Charging Pad
Nimble Wireless Stand
Tylt Twisty
RAVPower Wireless Charging Stand
Tylt Puck
Aukey Graphite Lite Q 10W Wireless Fast Charger
Anker PowerWave Stand
Yootech F500 Wireless Charging Pad
Nimble Wireless Pad
Aukey 10W Wireless Fast Charging Stand
Belkin Wireless Charging Stand
Belkin Bold Wireless Charging Pad
Anker PowerWave Pad
Advertisement - Continue Reading Below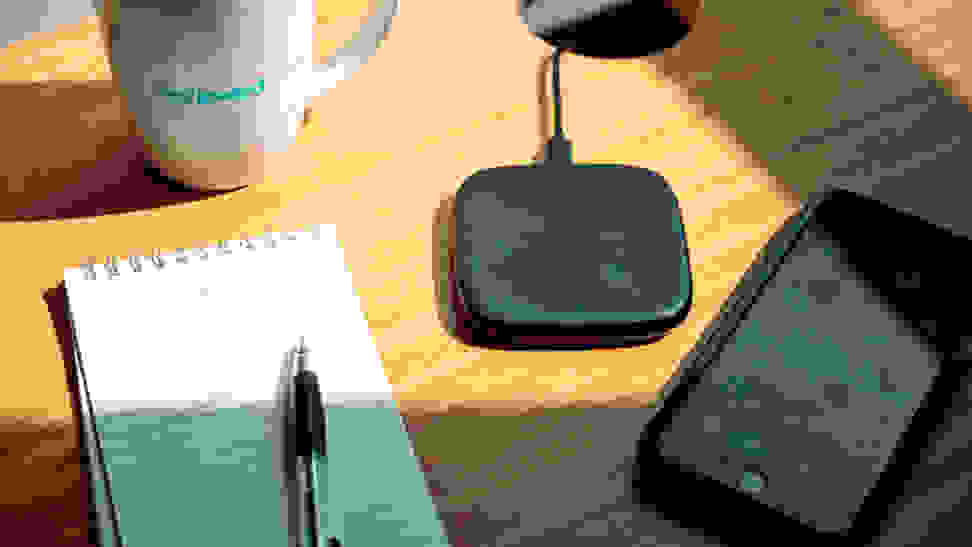 How We Tested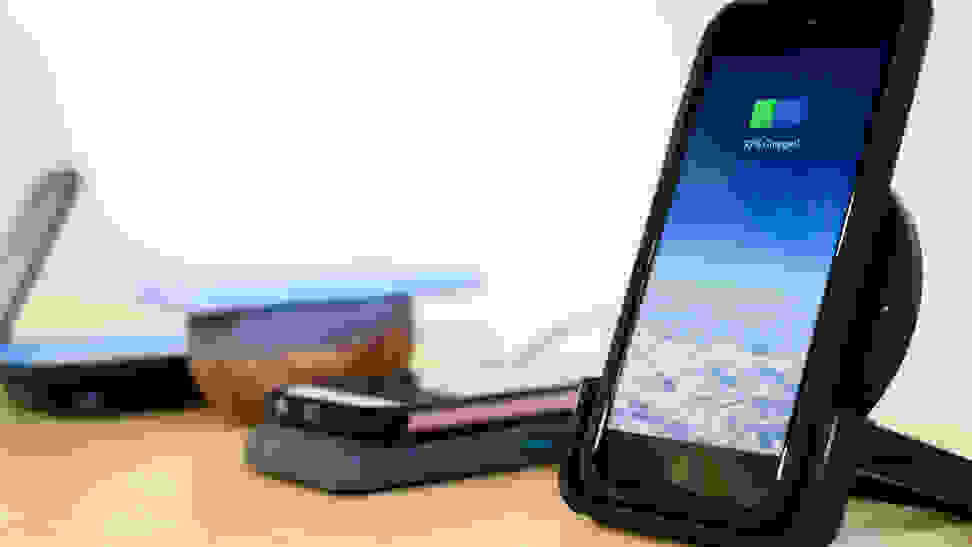 The Tester
I'm veteran tech writer and editor Richard Baguley. I've been testing, breaking and, occasionally, fixing technology since 1992 when I started working for Amiga Format magazine. Yes, I am really that old, you young whippersnapper. Now get off my lawn!
The Tests
There's only one real way to test wireless chargers: by charging devices wirelessly.
Specifically, we tested how long each of the chargers in our test group took to power up the batteries of iPhone XS and a Samsung Note 8 from a completely discharged state to being fully charged. We tested this by completely discharging the devices, then placing them on the charger and recording the battery level every 15 minutes until they were fully charged.
We chose to use an iPhone XS and a Samsung Note 8, as they allowed us to test the 7.5 Watt and 10 Watt charging modes of each device as well as the Qi 5W charging standard. We also evaluated the features of each wireless charger, their build quality, ease of use, and other factors that could impact their use.
How Does a Wireless Charger Work?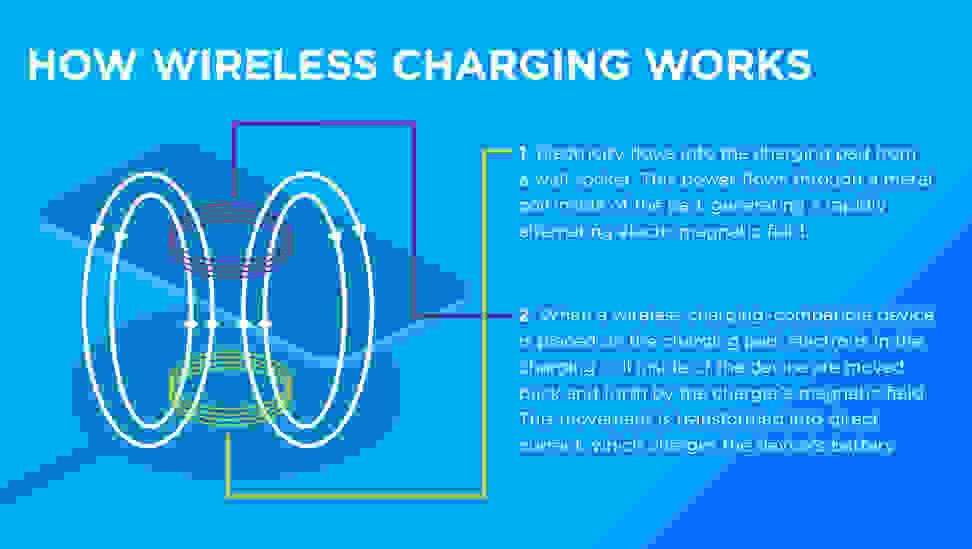 A wireless charger works by creating a quickly alternating magnetic field with a coil inside the charger. A similar coil inside the smartphone picks up this magnetic field and converts it back into electrical energy, which is used to charge the battery. Because this magnetic field passes through the air, you don't need a charging cable. And, because the field can also go through most materials, the phone can typically stay in its case while charging.
Although they are convenient, wireless chargers have their downsides. Most need to be plugged into a wall socket to work unless they come with a built-in battery, like the Mophie Powerstation Wireless External Battery Charger for Qi Enabled Smartphones. They won't work with some thicker phone cases, and some are finicky about where you place your device in relation to the wireless charger's coils. If you miss the right spot, your phone won't charge, or will charge very slowly.
Wireless Charging Standards
There are a number of wireless charging standards out there. The most widely adopted one, and therefore, the one your smartphone is most likely to use, is a standard called Qi, created by the Wireless Power Consortium. This allows any compatible wireless charger to deliver up to 5 Watts of juice to a Qi-compatible device, like the ones listed here.
Charging iPhones
When wireless charging was added to iPhones, Apple created a new charging mode that delivers a little more juice to their handsets: 7.5 Watts. This Apple 7.5 Watt charging mode requires a USB power adapter capable of delivering 2.1 Amps of power—more than many older USB power adapters can deliver. The Apple USB power adapter that ships with the iPhone will support this high current flow, though.
Charging Samsung Phones
Samsung smartphones equipped with wireless charging capabilities can accept up to 10 Watts of power. That's good news as, the more watts, the quicker the charging process—but only if you have the right combination of charger and device. Samsung's 10 Watt charging works by increasing the voltage from the power adapter from 5 to 9 Volts, a trick pulled from a wired charging standard called QuickCharge 3.0. So, you'll need a USB power adapter that supports this to get the maximum juice out of these chargers.
Orientation
Many charging stands and pads are fussy about the orientation of the phones set on them to charge because the charging coil in the stand and the receiving coil in the phone have to be aligned: if they're not, the magnetic field between them won't transfer power effectively. Some chargers, like the Belkin Bold stand, get around this by placing the phone so the center of the handset is over the transmitter coil, whichever way the phone is sitting. This method typically makes a charging stand bulkier.
---
Other Wireless Charging Stands and Charging Pads We Tested
Other Articles You Might Enjoy
Advertisement - Continue Reading Below