Style
Janji AFO Middle Short Review
Did this sustainable clothing brand create the perfect running short?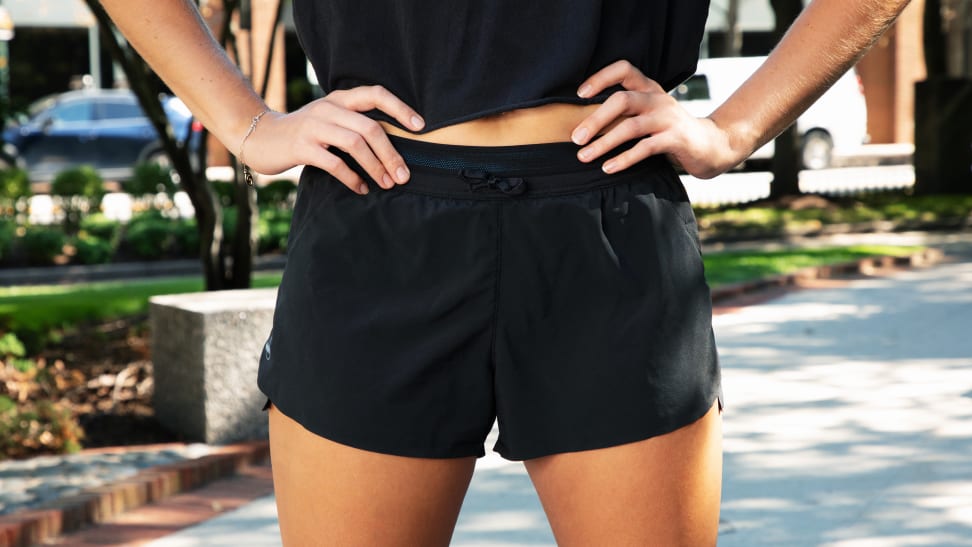 Credit: Reviewed / Tim Renzi
Janji 3" AFO Middle Short

Pros

Ultra breathable

Multiple pockets

Adjustable drawstring

Cons

Minimal reflective detailing
For the ultimate pair of running shorts, look no further than the Janji AFO Middle Run Short. These shorts are lightweight and breathable and effectively wick away moisture to keep you dry and comfy on long, sweaty runs. They have pockets to help you stash small items and keep your hands free. On top of that, the brand's sustainability efforts can make you feel good about your purchase. If you've been looking for a new pair of jogging bottoms, these Janji running shorts should make your, ahem, short list.
What are we wearing?
Sign up for the Style Check newsletter for advice, reviews, Q&As with our stylish friends, and more.
What is Janji?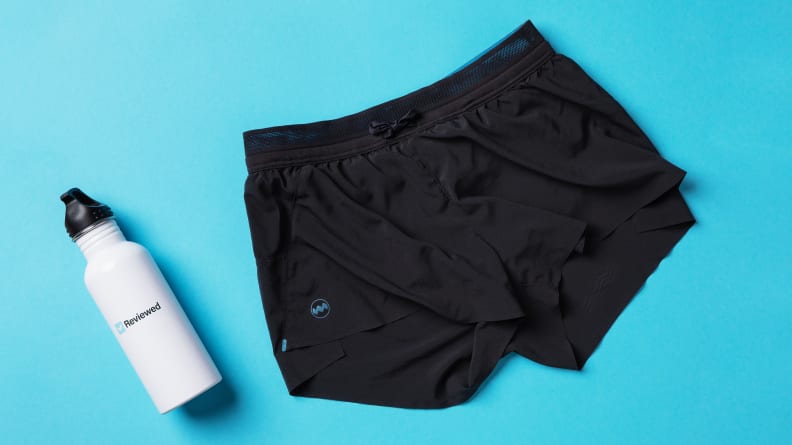 Janji Running is a Boston-based run apparel brand known for its sustainability efforts. Founded in 2012, the brand makes activewear in men's and women's sizes, including tops, bottoms, jackets, and accessories for road and trail running alike. Janji's apparel features fabrics that are Bluesign- and OEKO-TEX-certified for their more environmentally and ethically responsible manufacturing processes. Janji also uses recycled materials and organic cotton. Even the brand's packaging is biodegradable and compostable.
A key initiative is Janji's commitment to reducing water usage and supporting clean water products to ensure access to drinking water for all. Janji donates 2% of proceeds and 100% of membership fees to Janji Collective—the brand's rewards program—to various clean water projects around the world. By joining the Collective for a one-time $25 fee, you get a lifetime 15% discount on all orders, early access to new releases, and access to member-only gear.
In addition to reducing water usage during the manufacturing process, Janji utilizes fast-drying, odor-resistant materials to allow consumers to wear their clothes more than once before throwing them in the wash. The laundry tags read: "Save water, wash only when needed."
What would you add to your wardrobe if you had a little extra money? We're giving away two $250 Nordstrom gift cards, so let's find out. Enter to win between now and Sept. 30, 2022.
About the Janji AFO Middle Run Short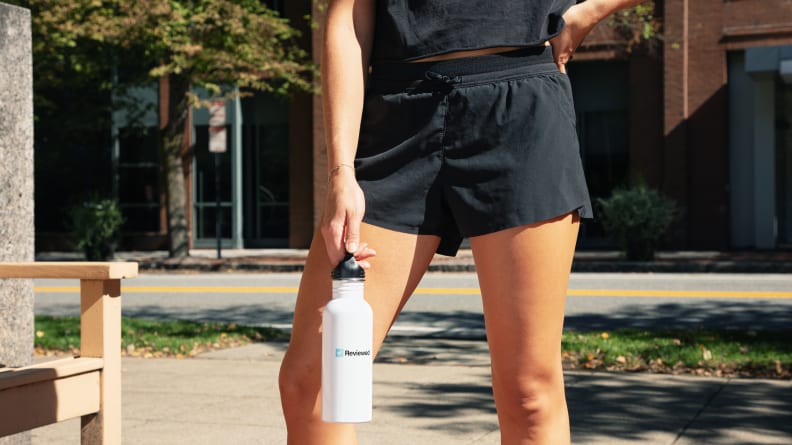 The AFO Middle Run Short is a lined pair of jogging shorts that comes in women's sizes XS to XL with a 3-inch inseam and men's sizes S to XL with a 5-inch inseam. Janji's AFO fabric, which stands for Air Flat Out, is a stretch woven material made from recycled polyester and elastane. The brief liner is made from a polyester-spandex blend. All told, the shorts weigh just over 3 ounces.
In addition, these shorts have an elastic loop by the left hip bone to attach your keys, and a small pocket just below the loop in the liner to keep said keys from scratching your skin or to stash other small items in. A zippered pocket by the tailbone, about two inches deep and four inches across, is a spot to securely stash cash, credit cards, or, say, gels for long runs, but it's not large enough for many smartphones.
These shorts cost $62, on par with similarly styled and fabricated pairs like the Lululemon Hotty Hot High-Rise Lined Short and the Vuori Clementine Short 2.0, but nearly twice as expensive as the Nike Tempo Running Short.
What I like about the Janji AFO Middle Run Short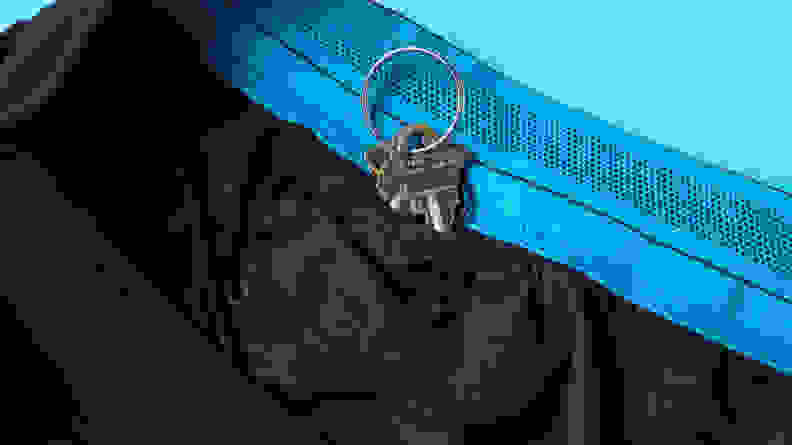 Lightweight and breathable
These shorts are ideal for running in summer heat. I took them for a few test runs during a stretch of particularly warm New England weather of roughly 95-degree temperatures, and they kept me as comfy as I could expect while exercising in those conditions. The lightweight outer material didn't weigh me down and prevented me from feeling overly hot or sweaty. It also wicks away moisture and dries quickly to avoid any swampiness on my butt or thighs.
Well fitting
I got my pair in my usual size small and the shorts fit true to size, so I didn't have to fiddle much with the elasticized waist, but the drawstring made it easy to finetune the band to my liking. I cinched the string ever so slightly for a more secure fit, and it didn't loosen or come untied as I continued to wear and wash them.
No riding-up issues
I wore these shorts running, walking, rollerblading, even for a game of flag football, and not once did I find myself picking at a wedgie or pulling on the shorts. The liner fit snugly enough that it didn't budge during workouts, but not so tight to feel uncomfortably compressive. These shorts never rode or bunched up, which made for smooth sailing during my workouts.
What I don't like about the Janji AFO Middle Run Short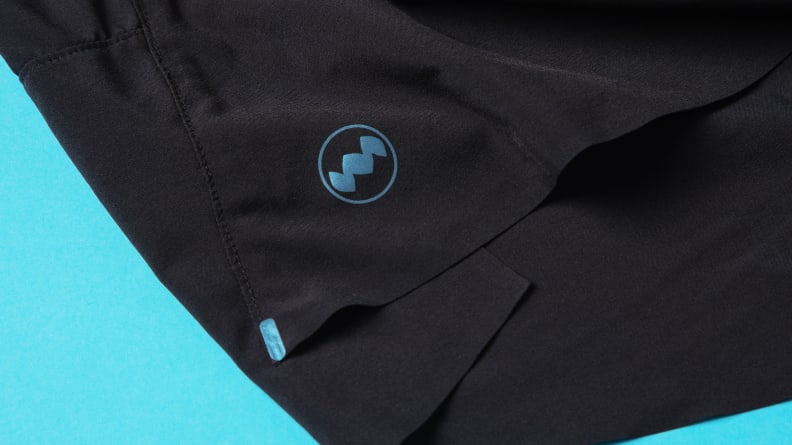 Not enough reflective detailing
Should you prefer to pound pavement in either the pre-dawn or post-sunset hours, you may want to pick a pair of shorts with more reflective elements to keep you visible to traffic on the roads. These shorts have two small insignias, one on the front of the right leg and the other on the back of the left leg, that shine brightly in the light. However, this minimal detailing won't make you as noticeable as bottoms with a more intentional reflective design.
Is the Janji AFO Middle Run Short worth it?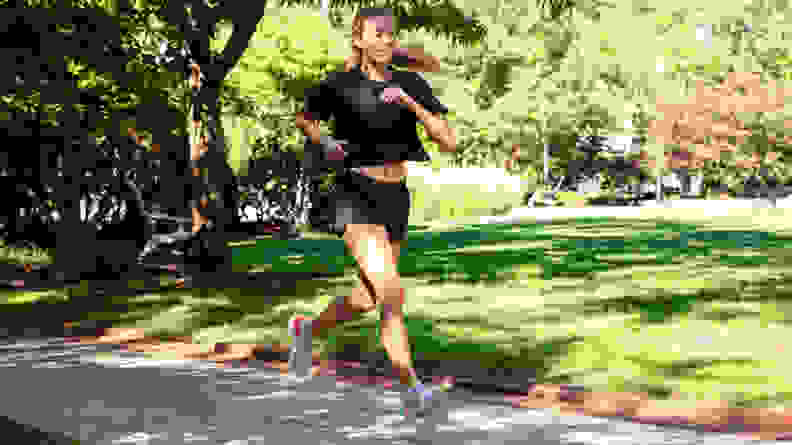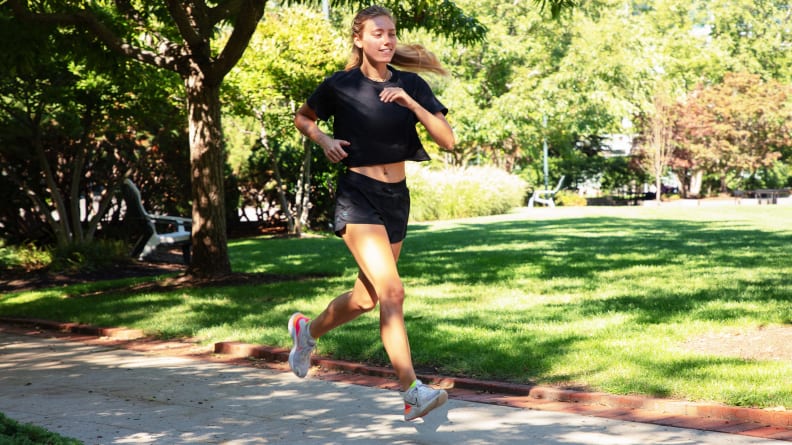 Yes, they're especially great for warm-weather runs
I couldn't find many negatives with these shorts, and they're easily some of the most comfortable shorts I own. The AFO material is lightweight and the cut is breezy, which kept me reasonably dry during sweaty workouts. The waistband is easy to adjust and the two pockets make it easy to stash small items securely.
The only downside I could find is that the reflective detailing isn't as robust as we'd prefer for anyone who runs in low light. But in terms of comfort, the Janji AFO Middle Run Short can't be beat.
The product experts at Reviewed have all your shopping needs covered. Follow Reviewed on Facebook, Twitter, Instagram, TikTok, and Flipboard for the latest deals, product reviews, and more.
Prices were accurate at the time this article was published but may change over time.
Janji 3" AFO Middle Short

Pros

Ultra breathable

Multiple pockets

Adjustable drawstring

Cons

Minimal reflective detailing