Style
Lizzo has a new line of sunglasses—here's what we think about them
They made me feel good as hell.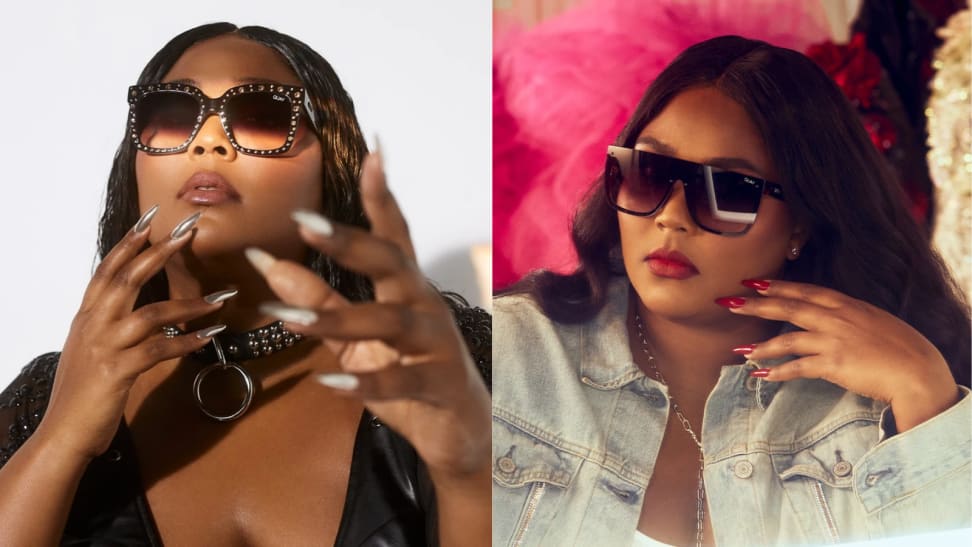 Credit: Quay
In May, sunglasses retailer Quay Australia unveiled its new collaboration with none other than Lizzo. I'm a huge Lizzo fan, so the opportunity to try out her sunglasses line was extremely exciting. I was familiar with Quay from running into its products at stores like Nordstrom. I'd even purchased Quay sunglasses in the past, so I was prepared to be critical if the collaboration with Lizzo was not quite up to the standard of its normal products.
We don't want to be the people to contradict Lizzo, but the truth doesn't always have to hurt. Her new sunglasses line is as fabulous as you'd expect.
What's available in the Quay x Lizzo line?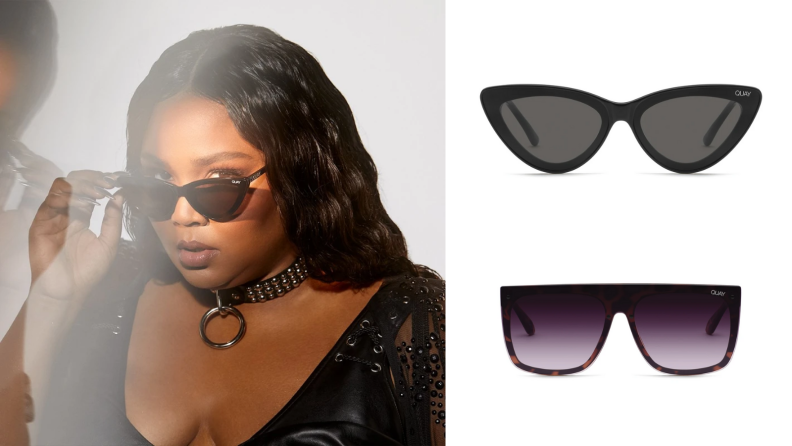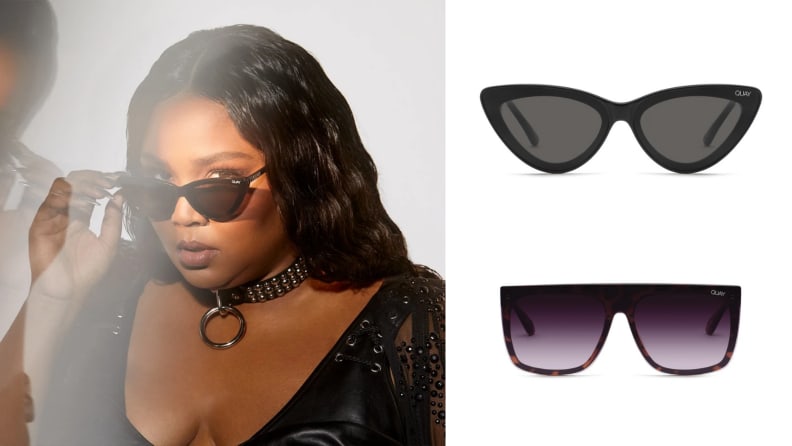 Lizzo's sunglasses collection, Quay x Lizzo, has 15 styles in different colors and patterns, and since the collection's launch, Quay continues to add new styles to the group. All the sunglasses are bold and bright, and range between $55-$125 per pair (before you check, I already looked and the item names are not really connected to any of her songs or discography—new album? We can only dream).
The related products include metallic glasses chains starting at $15 and a series of sunglasses cases in neon yellow that start at $12. At the launch of the collection, Lizzo and Quay partnered with Feeding America to donate at minimum 100 meals per purchase of an item from the line, and while the promotion is over, it was heartening to see that Lizzo continues to be the shining light of wonderfulness we all imagine her to be.
In August, Quay x Lizzo launched a new campaign, 2020 Represent, which not only debuted new styles in the Lizzo collection, but also comes with a strong social justice component. Quay x Lizzo teamed up with the NAACP Legal Defense and Educational Fund, Inc., and the Lawyers' Committee for Civil Rights Under Law to help remove voting barriers in the U.S. Specifically, Quay is commiting $100,000 to the LDF's Prepared to Vote initiative, which aims to "protect voting rights and support Black political engagement."
What we liked about Quay x Lizzo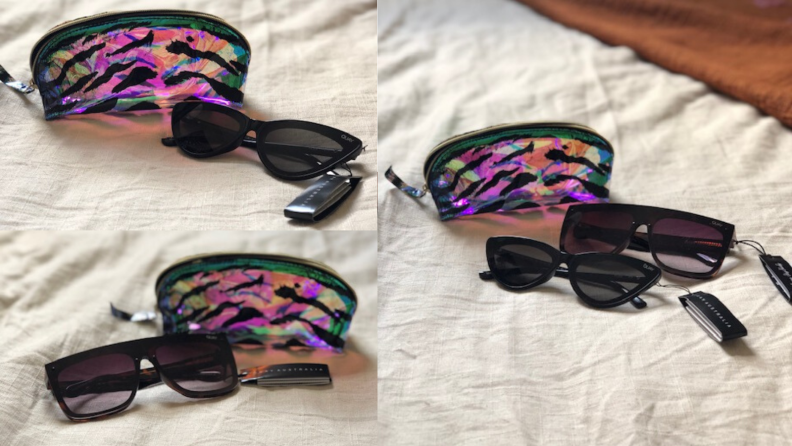 Overall, these sunglasses are consistent with the quality I've associated with Quay in the past and the iconic style that Lizzo is known for. The glasses came in extremely cute holographic packaging, and stood up well to being out in the sun, despite the two pairs I tested not being polarized or anything particularly fancy. There was a distinct level of attention to detail in the two pieces we tried—the cat-eye "Flex" sunglasses are not necessarily your everyday black Matrix-y sunglasses, as they have a lens layered over the frame backing to create a more unique look. The "Jaded" sunglasses have a similar construction but a totally different look and effect—it was clear that the product line was well thought-out, with design through-lines that I really appreciated. Even better, from the time we ordered the glasses to the day we received them, Quay had updated the collection with more looks, which is great.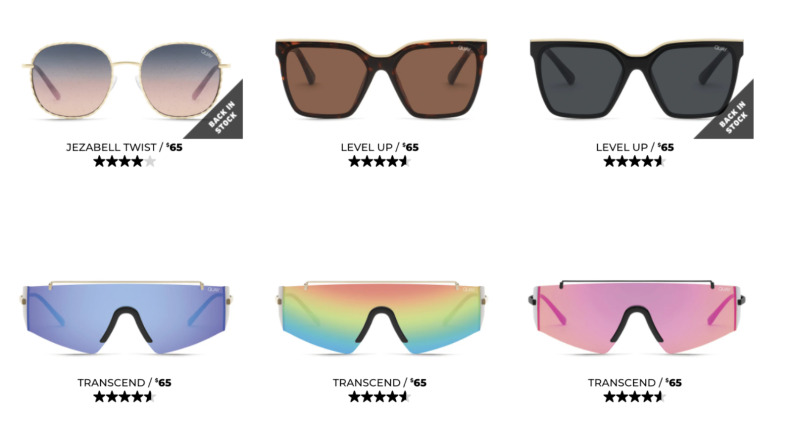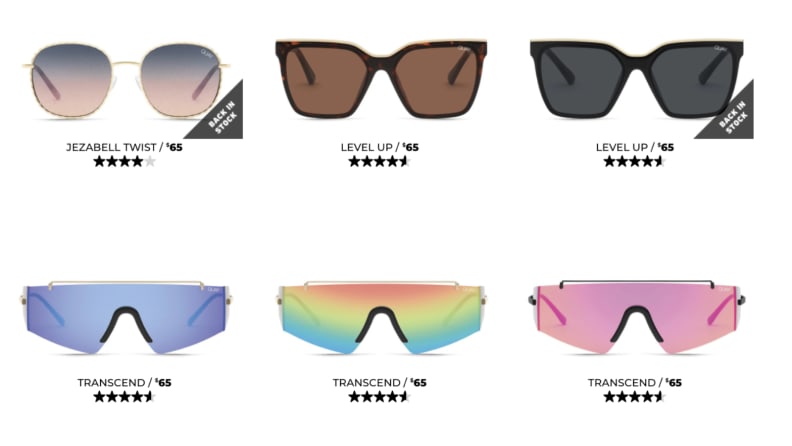 There's something nice about having an accessory that makes you want to dress up and build an outfit around it, and after a few months of quarantine, I'm looking for anything that will prompt me to wear something other than bike shorts and a sweatshirt. That said, the styles I chose aren't so distant from everyday looks that they can't be worn with normal outfits. What I love about the collection is that it has a nice amount of range, with attention paid to both trendy styles and classic styles. You're given permission to play it safe with styles like "Hold, Please" and equal permission to throw caution to the wind with styles like "Transcend" and "Hold for Applause." And those products aren't so niche that they aren't the ones selling out—the bolder styles have consistently been going in and out of stock.
What we didn't like
It seems as though the Quay x Lizzo brand is in high demand with low stock, which is great for Quay but sad for us. The only way to ensure you're getting the style you want is to keep an eye on the website, or sign up for their waitlist for the specific item and version of that item that you want. There is also only one style in the collection currently that has clear lenses, so we're hoping that Quay eventually expands the Lizzo line into a wider range of clear frames.
Should you buy Lizzo's sunglasses?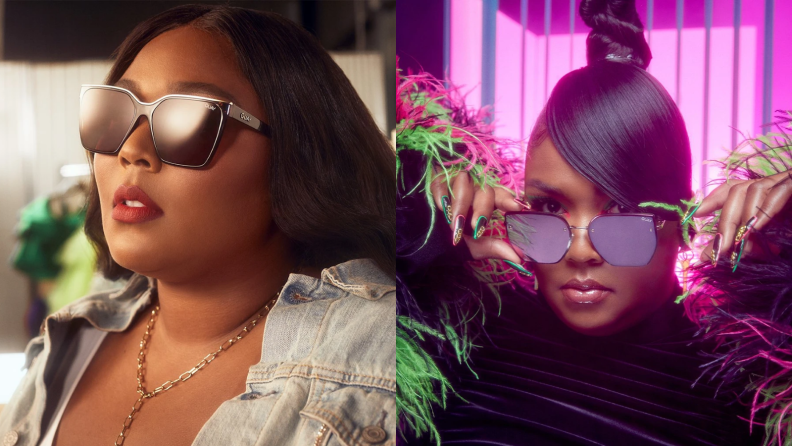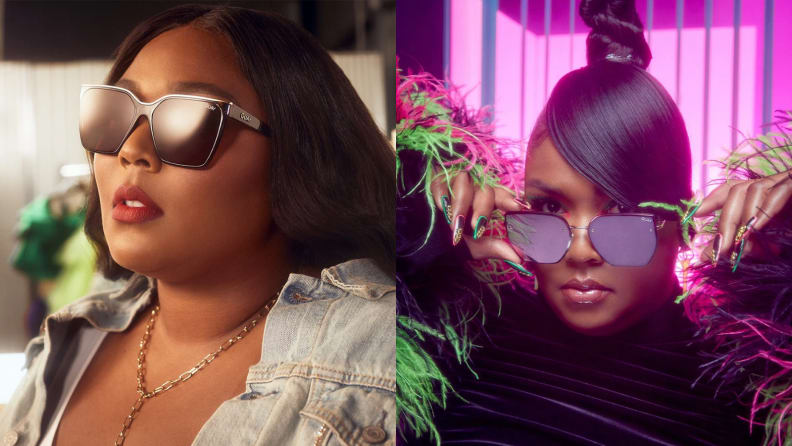 Overall, I would definitely purchase from the Quay x Lizzo collection again. I love seeing them running a second campaign dedicated to giving back to the community—there's nothing better than supporting a company that fights for a cause close to you're heart. We're excited to watch the Quay x Lizzo collection continue to grow. If you're looking for a specific trendy look consider browsing Lizzo's collection, as it's likely you'll find what you're looking for or something even better.
The product experts at Reviewed have all your shopping needs covered. Follow Reviewed on Facebook, Twitter, and Instagram for the latest deals, product reviews, and more.
Prices were accurate at the time this article was published but may change over time.