Tech
Microsoft just announced the next Xbox—but is it worth it?
Here's what we know so far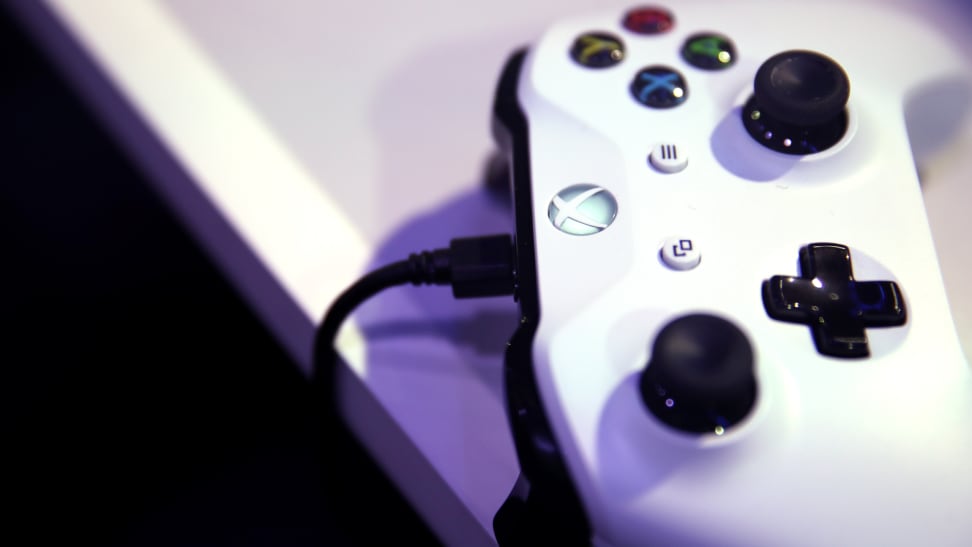 Credit: Alex Pantling/Getty Images
By 2021, not only will you be able to smell like an Xbox (thanks to this bizarre body wash), but you'll also finally be able to get your hands on the next iteration of Microsoft's gaming system. At its E3 2019 gaming conference yesterday, the tech giant revealed that the new Xbox, codenamed "Project Scarlett," will be coming out sometime at the end of 2020.
It's a release that fans are excited for, not only because it's been six years since the last version of Xbox (the Xbox One) but also because Microsoft hinted at some major upgrades with the new console. Our Home Theater Editor Lee Neikirk dives into some of those changes below.
How is Project Scarlett different from Xbox One?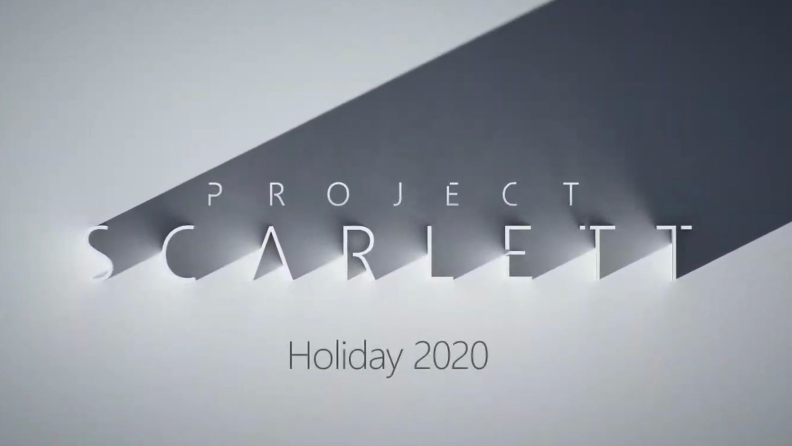 One of the biggest upgrades with the next Xbox is that it will have 8K resolution capabilities, which Neikirk points out "won't be mainstream in TVs for years yet." Additionally, it will be powered by a custom AMD processor with real-time ray-tracing technology that will make your games look even more realistic. "Graphics will be stunning," Neikirk explains. "I would say even older games that are forward compatible with the new system (which should be almost all of them) will look really excellent, too."
And along with better graphics, Project Scarlett will also have better speed, thanks to its new solid-state drive (SSD) which will help games load much faster and deliver frame rates of up to 120 frames per second. Microsoft claims that this built-in SSD, which the next PlayStation will have as well, will boost overall performance by as much as 40 times.
Is it really going to be the most powerful gaming system out there?
Based on the details Microsoft has given us so far, Project Scarlett is definitely going to be a beast of a machine. So much so that it apparently has as much power as four Xbox One X systems in one. Neikirk agrees, saying, "It's absurdly powerful. It seems like they expect it to perhaps last longer than the current console generation due to how spec'd out this is."
What can I play on it?
Project Scarlett will launch alongside Halo Infinite, the next chapter in the popular game series, which Microsoft teased in an action-packed trailer at yesterday's E3 2019. And as Neikirk mentioned, the new Xbox will also be forward compatible with every game from the three past Xbox iterations (Xbox One, Xbox 360, and the first-generation Xbox) as well.
If you're someone who still has a stash of physical games at home, there's good news for you, too—Project Scarlett will come with an optional disc drive so you can play anything from your collection.
How much does Project Scarlett cost and when can I get it?
The cost and exact release date have yet to be announced. However, since Microsoft said it will come out during the holiday season of 2020, we expect it will be between October and December of next year.
In the meantime, though, Microsoft is coming out with an updated version of the Xbox Elite Wireless Controller (which our experts chose as the best controller of 2019): the Xbox Elite Series 2 Controller. Even more customizable than the first controller, the new one will be released on November 4. It's currently available for pre-order on Amazon for $179.99.
Should you wait for the new Xbox?
While our Executive Editor TJ Donegan admits that new console generations like Project Scarlett and Playstation 5 are always exciting, he expects both to be similar to the current generations (Xbox One X and Playstation 4 Pro but "more powerful versions of what you likely already own."
That's a big plus for consumers, Donegan explains. "Most of your games and controllers should be backwards compatible so you can likely play games with friends who own older consoles, and new games should continue to come out for the older consoles for longer," he notes. "This makes it easier to upgrade, but it also makes it easier to wait out the new generation."
Donegan's final recommendation? "If you own a perfectly good Xbox now, we'd caution you to wait to upgrade—at least until we know more about Scarlett's price, features, and what games will be available at launch," he says, adding, "Even if the idea of an 8K-ready video game console doesn't mean much to you, Microsoft will likely have some very competitive bundles for the current Xbox models throughout the next year leading up to the launch." Essentially, in this case, patience could literally pay off.