The Best Indoor HDTV Antennas of 2019
By Ben Keough, March 30, 2018, Updated January 18, 2019
If you've given up on America's cable and satellite providers and joined the ranks of America's 56 million-plus cord-cutters, you've probably turned to Netflix, Hulu, and other streaming services to fill the void. But those platforms don't let you watch most of America's favorite network TV shows when they first hit the airwaves.
These days, cord-cutters have two options to get their network TV fix. Option one: Pony up for a streaming live TV service like Sling TV ($20-plus per month), Hulu with Live TV ($40/month), or YouTubeTV ($40/month). Option two: Pay up front for a digital HDTV antenna—like our favorite, the ClearStream Eclipse (available at Amazon)—and watch those same local channels for free, no monthly subscription necessary.
These over-the-air (OTA) antennas cost as little as $15 and can pull in dozens of free-to-air channels, including your local ABC, CBS, NBC, and FOX affiliates. Most are flat and designed to be hung on a wall, so you can slip them behind a framed picture or affix them to a window behind a drape, keeping your feng shui in good shape.
After testing eight of these antennas, I've come to a seemingly paradoxical conclusion: they're all pretty much the same, but not all will work equally well in your house—or even every location inside your house. You may need to try two or three antennas before you find the one that works best for you. Still, there are some antennas that are clearly better than others.
Here are the best indoor digital HDTV antennas, in order:
Antennas Direct ClearStream Eclipse
Monoprice Large Paper Thin HDTV Antenna
Mohu Leaf TV Antenna
1byone Thin and Shiny Indoor HDTV Antenna
AmazonBasics Ultra-Thin Indoor TV Antenna
Channel Master CM-4001HD FLATenna Ultra-thin Indoor TV Antenna
Winegard FlatWave FL-5000 Digital Indoor HDTV Antenna
RCA ANT1100Z Ultra-Thin Multi-Directional Indoor HDTV Antenna
Updated January 18, 2019
Advertisement - Continue Reading Below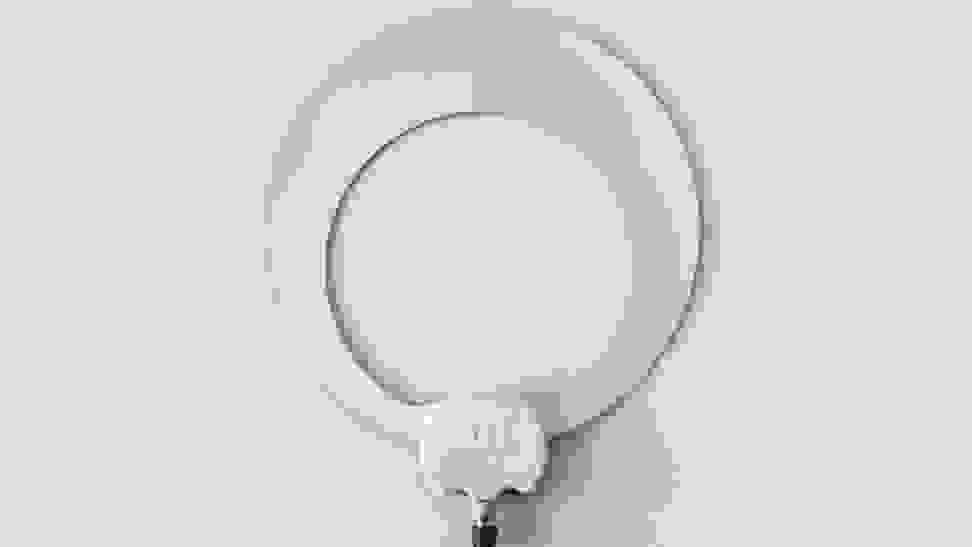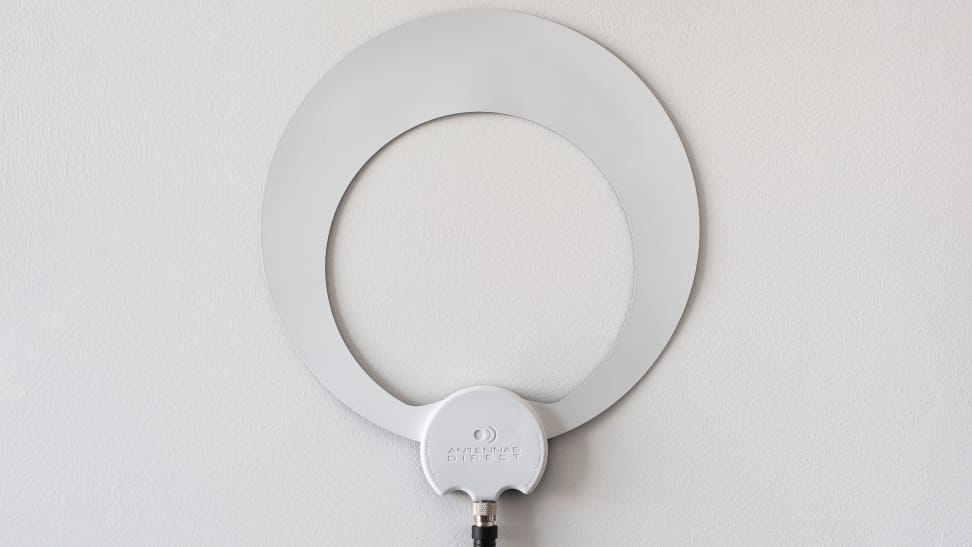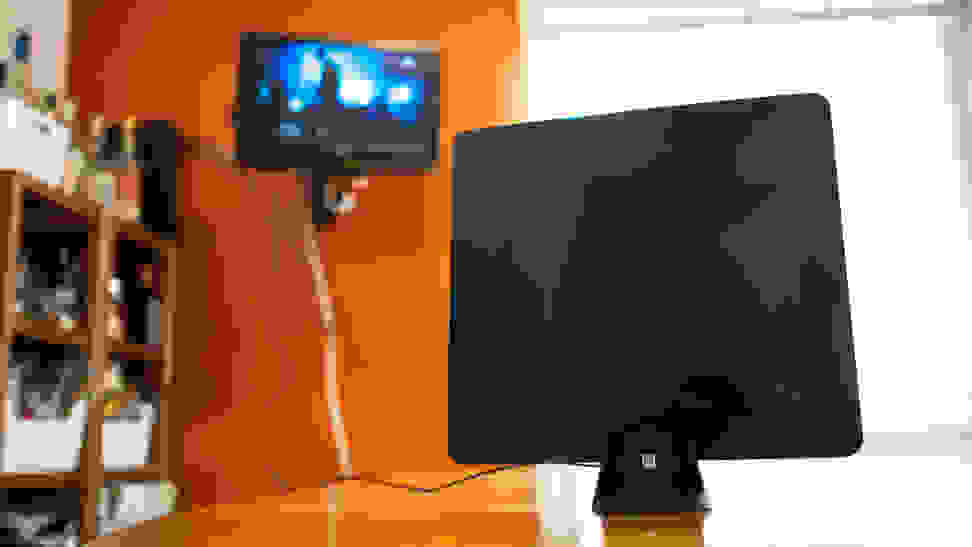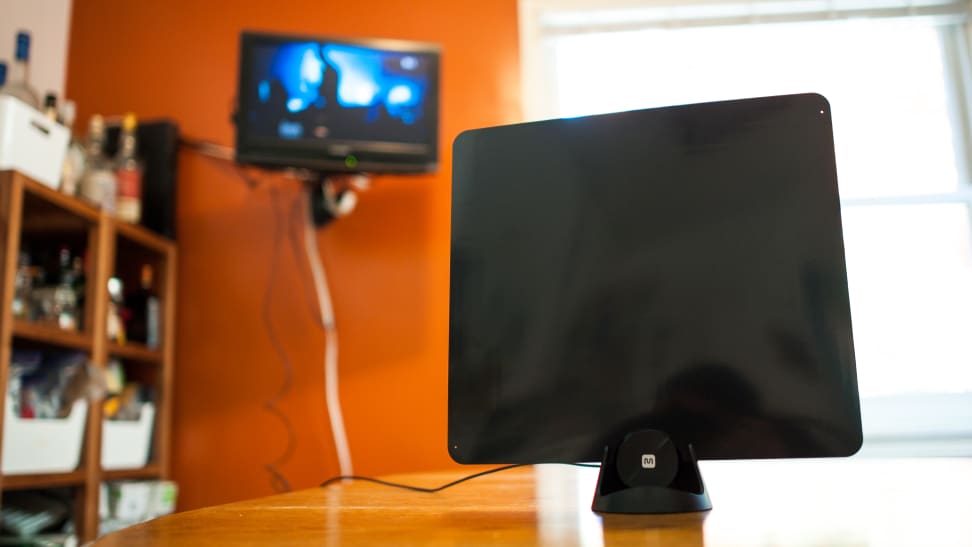 Who Am I?
I'm Ben Keough, and I've been testing consumer electronics for well over a decade. I spent several years as a camera reviewer at Reviewed, and also served as the site's Editor in Chief of News and Features. In addition to cameras, I've covered everything from printers, to solid state drives, to online backup software and all-in-one PCs. I'm the guy all of my friends and family turn to for advice when it's time to buy that next gadget.
How We Picked and Tested
To narrow the huge list of available indoor HDTV antennas, I looked specifically for those with a stated 30- to 40-mile range. Range claims don't mean much unless you live on a featureless plain, but 30 or 35 miles is the most common rating, so it seemed like a good place to focus. I also discarded antennas that have built-in amplifiers, since they can actually degrade signal quality in some cases. I drilled down further by analyzing user reviews, employing FakeSpot to help weed out cheaters. In the end, I tested eight different indoor HDTV antennas with price tags ranging from $16 to $40.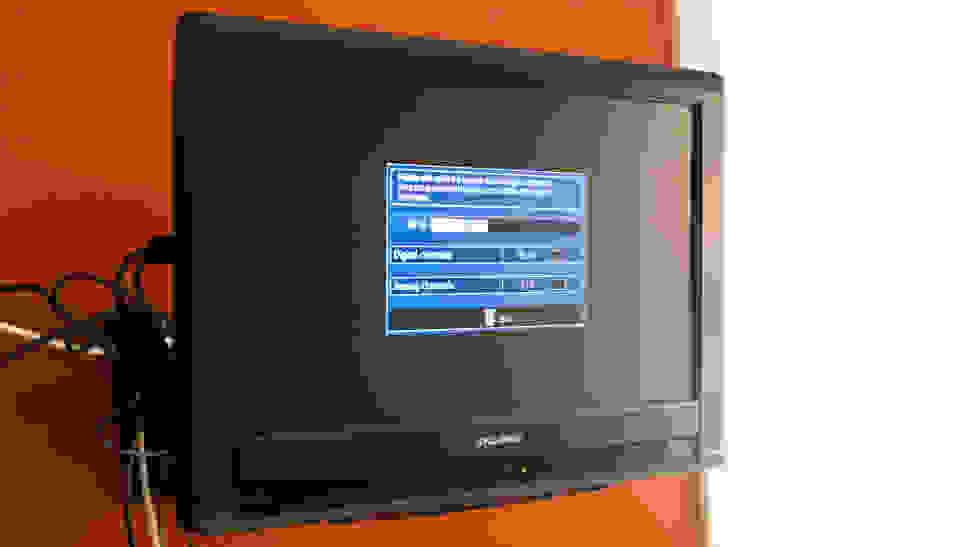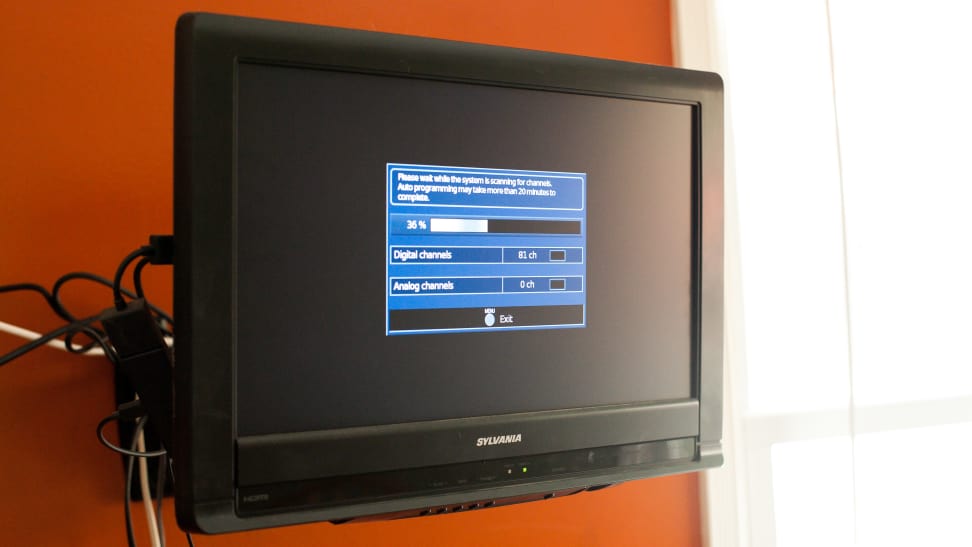 I set up each antenna in the same location in my Los Angeles test home and used my TV's tuner to scan for channels, taking note of how many it found. Then I repeated the scan to see if the number varied much from moment to moment. Next, I manually flicked through the available channels, pausing on each for about 30 seconds to verify whether they were coming through clearly. I kept track of how many channels had reliably strong reception, how many couldn't be counted on, and which the antennas were best at capturing. (Some antennas prioritize the UHF bands, which most major stations use, over VHF. Others are less discriminating.)
In addition to reception, I examined each antenna for build quality, the thoroughness of the instructions, and the presence of any useful extras. While most indoor HDTV antennas are pretty similar, some do stand out for their bells and whistles.
---
Other Antennas We Tested
Advertisement - Continue Reading Below