Available in 65-, 77-, and 88-inch sizes, the KS9500 series offers up the exact same selection of screen sizes as last year's JS9500 flagship. It's also curved, HDR compatible, features Samsung's Tizen smart platform, and is enhanced with quantum dot color. At first glance, the KS9500 doesn't seem to break the mold established by its predecessor.
Videophiles may recoil when they discover that, unlike last year's flagship, the KS9500s don't offer full-array local dimming (FALD) technology. They're edge-lit, like the LCDs of yesteryear. But while this was initially cause for concern, after seeing the KS9500 in action I'm convinced it's a non-issue. In fact, it's downright impressive that an edge-lit TV can meet the UHD Alliance's "1000 nit" brightness standard.
Still, it's tempting to write the KS9500 off as a sort of "JS9500 Plus" until you find that it actually improves upon last year's model in a lot of subtle little ways—upgraded smart features, better color production, higher peak brightness, and a more refined design. It also has one thing we've never seen in a TV before: a built-in SmartThings smart home hub, which could be a genius move for Samsung and a huge win for consumers going forward.
Despite the great expectations Samsung clearly has for this TV, it seems perfectly comfortable in the spotlight—in fact, at 1000 nits brightness, it is the spotlight.
"A day may come when the need for bezels fails. But it is not this day!"
Samsung's design aesthetic this year focuses on "360 degrees" of "bezel-less" design. In fact, the KS9500's tagline isn't "the best-performing LCD on the market," but "the world's first bezel-less curved TV." Unfortunately—as every snarky tech reviewer and TV design critic has already pointed out—the KS9500 clearly has a bezel. It's right there in the pictures.
But I can forgive that, since it's still one of the sexiest TVs Samsung has ever brought to the CES show floor. I mean... damn, son. But best of all, the KS9500's sleek slimness doesn't (seem) to come at any cost to performance or picture quality.
That being said, the TV has a whole bunch of utility-oriented design elements that I simply haven't been able to check out yet. The KS9500 is likely using a Samsung OneConnect box to externalize its ports, just like most of last year's SUHD lineup. It also must have control buttons somewhere along its super-skinny frame and sexy rear chassis—but where? The finer details will require a full, hands-on review.
Likewise, we haven't been able to go hands-on with the Tizen smart platform, the KS9500's remote control, or the new SmartThings functionality. For some, that last one is a huge draw. It'll be present on all of Samsung's 2016 SUHD lineup. While these features may combine to place the KS9500 at the center of your theater and your connected home, right now this TV is only a pretty face.
In any case, the KS9500 looks great from a distance. It's not any thinner than the average OLED TV, but considering this is a traditional LED LCD set and not a printed OLED panel, that's still saying something.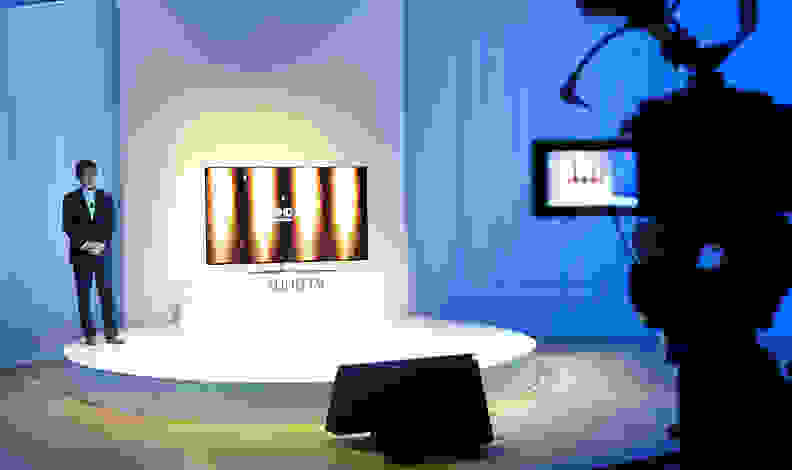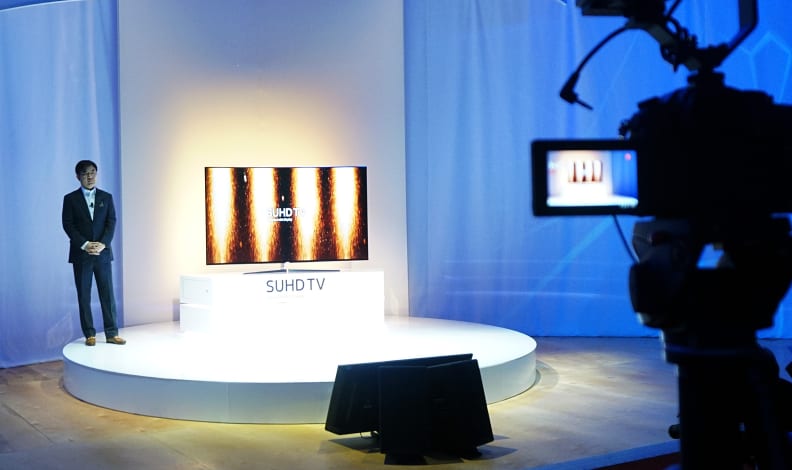 "There is only one SUHD, only one who can curve its screen. And it does not share power."
This year, Samsung is touting the KS9500 as a "quantum dot TV." And it is. So were all of last year's SUHD sets, only Samsung called them "nano-crystal" then. We bet quantum dot experts Nanosys—who make the quantum dot film for Samsung, TCL, Hisense, and Vizio—are glad the company is finally telling it like it is.
According to Samsung the KS9500 can hit about 100% of the DCI-P3 color space—an awesome feat that meets the minimum requirements for the UHD Alliance's "Premium HDR" designation. The TV also achieves the minimum resolution requirement (4K), and the necessary panel bit depth and 0.05–1000 nit reference levels (a contrast ratio of 20,000:1). These benchmarks aren't huge improvements compared to last year's KS9500, but they're still new high water marks.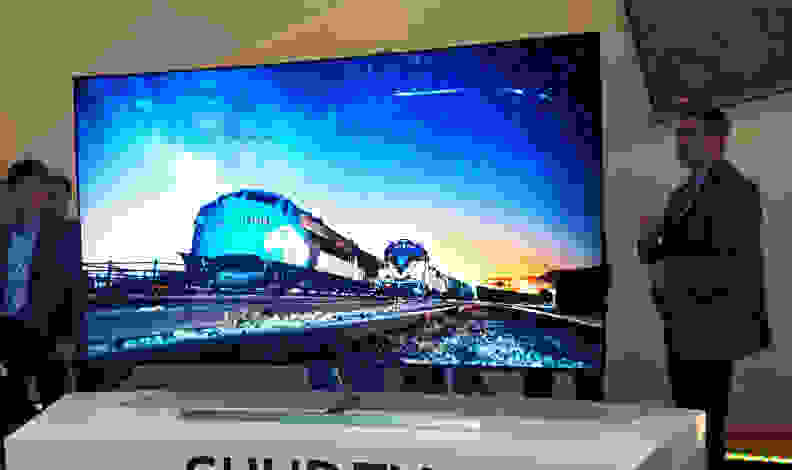 What's even more impressive is that Samsung crafted LEDs powerful enough to meet the 1,000-nit UHDA standard—something the JS9500's full array couldn't manage. Producing such bright LEDs in such a thin edge-lit TV without horrible backlight uniformity issues (or "flashlighting," as we call it in the biz) is quite an achievement. Good going, Samsung.
Samsung has invested in a technology called "moth eye" that serves to reduce the visibility of incoming ambient light.
I know some of y'all are going to complain about the curved screen, and I feel you. But Samsung seems to be aware of the curved design's only real drawback: compounded ambient lighting that arcs willy nilly across the screen. The company has invested in a technology called "moth eye" (which Sharp was also showing off at CES a few years back) that reduces the visibility of incoming ambient light by bouncing it around on microscopic, uneven surface elements.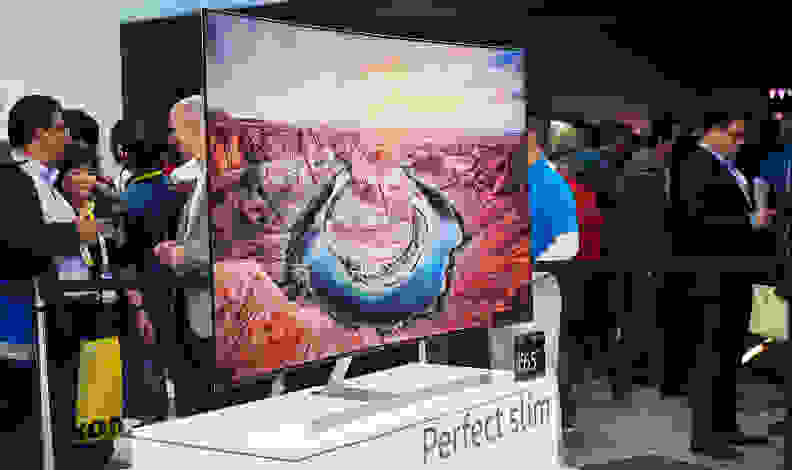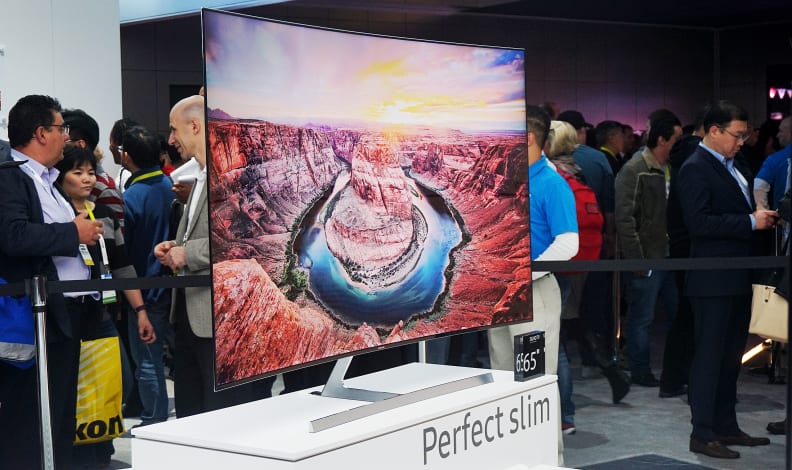 All in all, the KS9500 certainly sounds like it could live up to the high standards established by last year's SUHD TVs, and considering that edge-lit LED TVs are cheaper to engineer and manufacture than their full-array rivals, the KS9500s might also be cheaper than their predecessors despite their improved HDR and quantum dot performance.
But again, we can't really say for sure until we get this TV into the lab. From my eyes-on time, I can say that the KS9500 looks excellent, producing rich color and super-bright specular points that are as incredible as anything we saw from Samsung's 2015 flagship TV.
"I'm glad to be with you, Samsung... here at the Internet of Things."
Ok, maybe my subheads are all semi-garbled Lord of the Rings quotes, but the KS9500's place in the 2016 TV market landscape is easier to describe with a Star Wars reference. The UHD Alliance's two "Premium" certification requirements favor either TVs capable of inky blacks, like LG's flagship G6 OLED, or TVs capable of very high brightness, like the Samsung KS9500.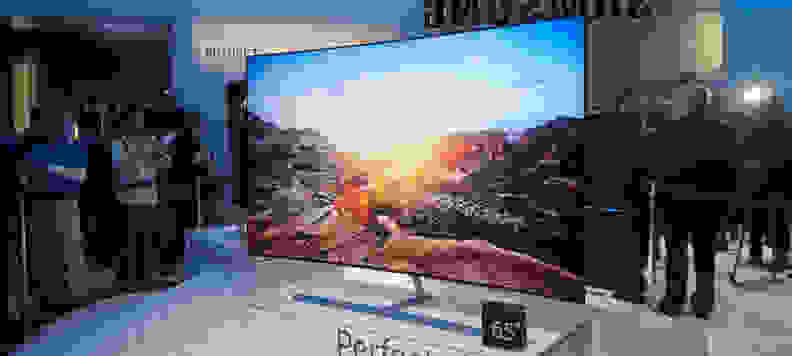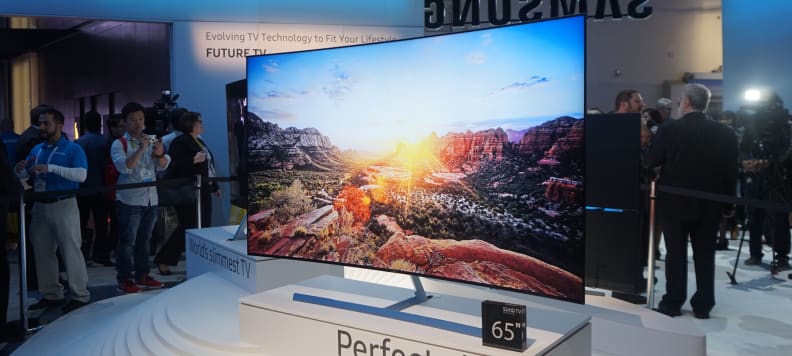 Will 2016 be a Light Side vs. Dark Side situation? Honestly, it's beginning to look like it.
The KS9500 is Samsung's first flagship TV to compete alongside LG's OLEDs in terms of panel depth, and it looks like it pulls it off. Samsung's "See the Brightest Light" tagline is poised directly against LG's "Perfect Black," meaning representations of HDR on opposing ends of the visual spectrum will be going head to head in 2016.
If I had to choose sides, I'd have to admit I'm feeling the pull of the Light Side. The KS9500 has a sleek and stunning design, but still manages to cram some technological marvels in its slim chassis, somehow. What's more, the KS9500 may end up with a real trump card (for some shoppers, at least) if its promised SmartThings functionality plays out as promised.
Meet the tester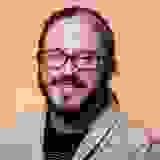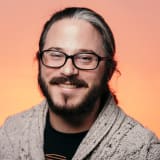 Lee Neikirk
Editor, Home Theater
@Koanshark
Lee has been Reviewed's point person for most television and home theater products since 2012. Lee received Level II certification in TV calibration from the Imaging Science Foundation in 2013. As Editor of the Home Theater vertical, Lee oversees reviews of TVs, monitors, soundbars, and Bluetooth speakers. He also reviews headphones, and has a background in music performance.
Checking our work.
Our team is here for one purpose: to help you buy the best stuff and love what you own. Our writers, editors, and lab technicians obsess over the products we cover to make sure you're confident and satisfied. Have a different opinion about something we recommend? Email us and we'll compare notes.
Shoot us an email