Your high-def television is now obsolete—or at least that's what the consumer electronics industry would have you think.
The Consumer Electronics Association (CEA) announced the official Ultra High-Definition branding over the weekend, "connoting its superiority over conventional HDTV," the CEA said in a press release.
New TV sets can be called Ultra High-Definition (or Ultra HD) when they have at least 3,840 horizontal and at least 2,160 vertical pixels. The 1080p standard, by comparison, displayed 1,920 horizontal and 1,080 vertical pixels—or just one-quarter the resolution of Ultra HD.
Ultra High-Definition replaces 4K as the name-of-choice for displays with more than 8 million pixels of resolution, and supersedes 1080p as the highest-resolution display standard for consumers. Most of the TV industry is on board with the new naming scheme, though Sony has said that they will market any new pixel-dense displays as 4K Ultra High-Definition.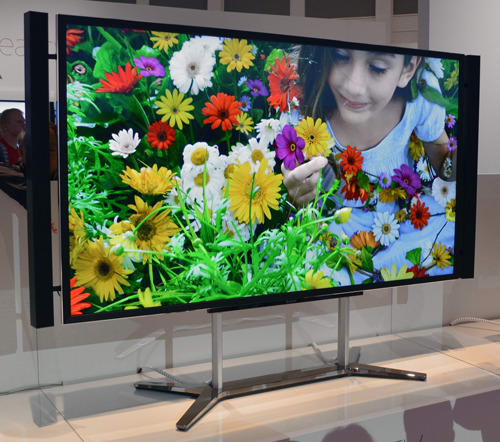 With "regular" HDTVs reaching market saturation, and 3D TV having flopped, the display industry at large is searching for new tech that will compel buyers to upgrade yet again. Higher resolution is a great way to do that, but it's arguable that the benefits are only practical at huge screen sizes. The same way that 1080p is overkill on a 32-inch display, the extra detail of Ultra HD will be lost on a 42-inch display.
We've seen a few huge Ultra HD TVs at trade shows already, but this announcement sets the stage for a big wave of new models at the forthcoming Consumer Electronics Show in Las Vegas in January 2013.
[via CEA