Televisions
Here's how to buy a killer new gaming TV on a budget
You can spend low and still enjoy the perks of next-gen gaming.
Credit: Reviewed / TJ Donegan
If you own (or plan on buying) an Xbox Series X, an Xbox Series S, or a PlayStation 5, you might also be considering a new TV to round out your next-gen gaming experience. After all, these new systems don't just deliver faster load times—they're also packed to the gills with impressive hardware designed to make the most out of contemporary display technology.
Shopping for a gaming TV can be complex and stressful, especially on a tight budget. While it's important to remember the features you'd like to have, the features you'd be willing to leave on the table are almost more important. Fortunately, we've created a digestible crash course in shopping for a wallet-friendly gaming TV. With a little perspective, you'll see that you don't have to spend gobs of cash in order to lock down a perfectly fine gaming TV that'll treat you right for years to come.
(Note: If you're looking for a monitor instead, check out our list of the best gaming monitors.)
Do I need an 8K TV for gaming?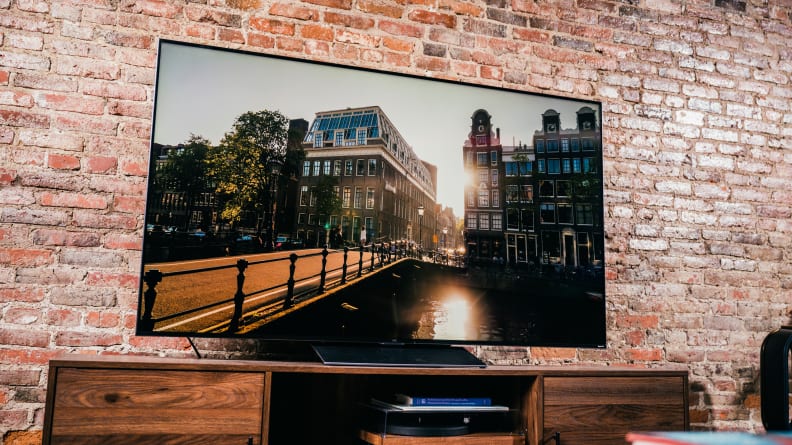 This one's relatively straightforward, since no commercially available 8K TVs could possibly be described as "budget-friendly." We've reviewed a handful of 8K TVs in recent years (including the TCL 6-Series 8K and the LG QNED99), and they're all well over $1,000.
The good news—at least for your fear of missing out—is that 8K console games haven't even arrived yet. In fact, despite supporting 8K resolution gaming, neither the Xbox Series X nor the PlayStation 5 have received the necessary firmware to output 8K video. 8K titles will one day arrive, but from where we're sitting, it's still a ways away.
That said, if you haven't upgraded to a 4K TV yet, getting a next-gen console is a great reason to make the jump. With a 4K TV, you'll be able to experience these titles with the sharpness and detail they were intended to have. Fortunately, 4K TVs have never been more affordable, and nearly every TV you'll find on a store shelf will feature 4K resolution.
Takeaway: Shop for a 4K TV, not just because it's more affordable, but because you don't yet need to worry about missing out on 8K games.
What is HDR and do I need it for gaming?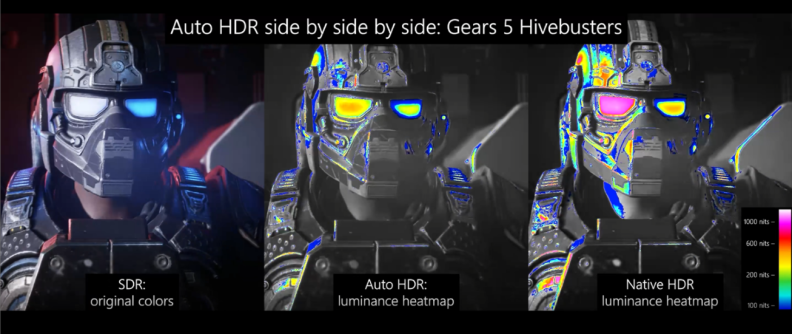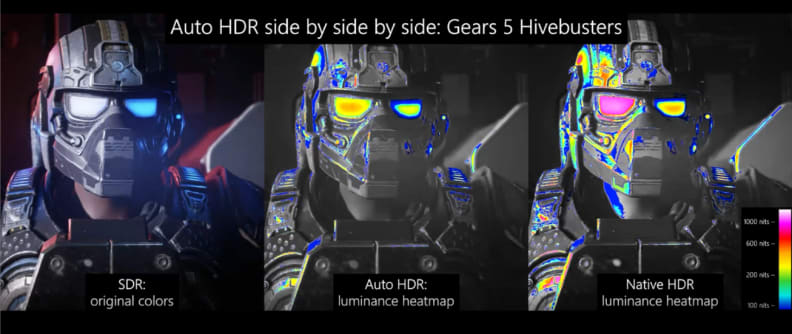 High Dynamic Range (HDR) is a relatively new video format, supported by select TV shows, movies, and video games. If a game is mastered in HDR (and most next-gen titles these days are), it can take advantage of the high brightness and improved color saturation of newer, HDR-compatible TVs.
While most modern 4K TVs support HDR, a bright, colorful TV is needed to truly take advantage of the format. In practical terms, if you're hoping to enjoy HDR gaming on your next-gen console, you'll probably want to spend a little more on a TV that's better equipped to let those colors shine. Look for TVs that offer quantum dots (often referred to as QLED TVs), as they tend to pack a bright, colorful punch.
Mid-range and high-end TVs are more likely to offer a premium HDR experience, but that doesn't mean you can't find reasonably priced TVs that deliver a bright enough picture to effectively display the format. If you're willing to spend up to the $500 to $800 range, the 4K TCL 6-Series and the Hisense U7G both feature quantum-dot color and the brightness needed to properly show off HDR games. In general, you'll want to look for anything with at least one HDR format (preferably more than one) and a nit count above 400.
Takeaway: If you want to enjoy next-gen games at their best, it's wise to invest in a TV that supports HDR with a bright, colorful picture, preferably with quantum dots.
What is refresh rate? Do I need 60Hz or 120Hz?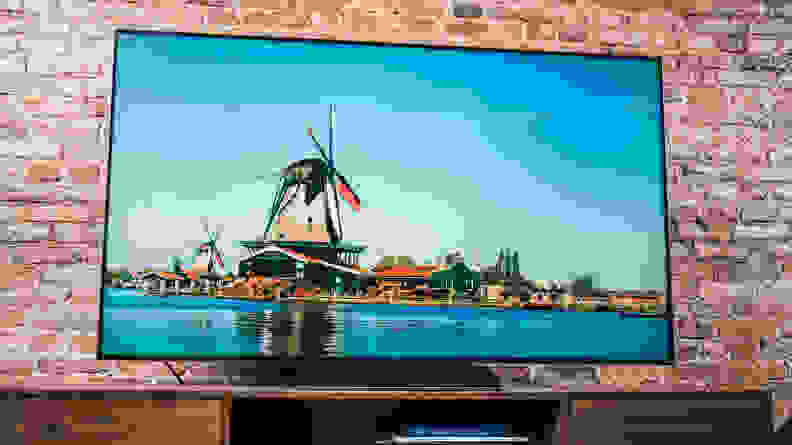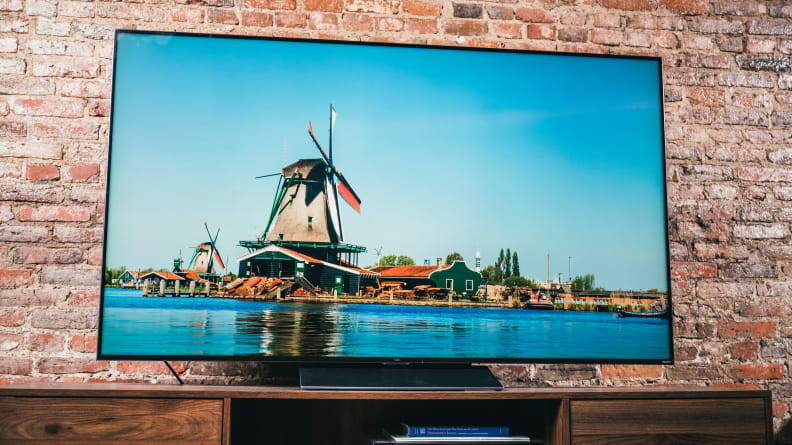 A TV's native refresh rate describes the number of times per second the display resets the image, which is especially important when it comes to fast-moving content. There are two types of common refresh rates available in most TVs: 60Hz and 120Hz. A 60Hz TV maxes out at 60fps (frames per second), while a 120Hz TV can support 120fps.
Currently, the Xbox Series X and the PlayStation 5 are capable of displaying 4K games at 120fps, and while there aren't very many games yet that hit this benchmark, you can expect to see more of them in the coming years. If you want to play future titles at 120fps, you'll need a 120Hz TV to do it. Typically, 120Hz TVs offer better all-around motion handling, too, since higher refresh rates tend to eliminate blur from fast motion.
That said, if you need to make a concession, a 60Hz gaming TV can still be plenty valuable for next-gen gaming. Most console games still chug along at a steady frame rate of 60fps, and some titles even offer a Performance mode that specifically targets 60fps.
Takeaway: 120Hz is your best option, but settling for a 60Hz gaming TV is totally reasonable if you don't want to spend up.
What is HDMI 2.1 and does it matter?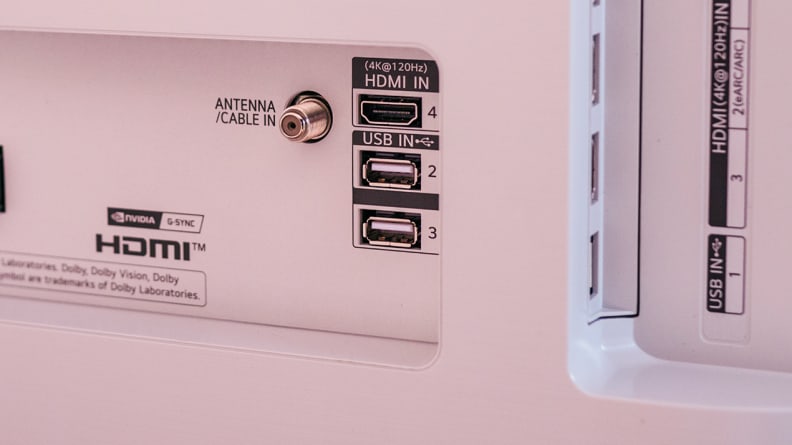 You've probably heard a lot about HDMI 2.1, the newest version of HDMI that is capable of supporting several next-gen gaming features. It's certainly nice to see on a spec sheet, but just because a TV offers HDMI 2.1 ports doesn't necessarily mean it supports all of the spec's available features.
While HDMI 2.1 is capable of supporting 4K gaming at 120fps due to its increased bandwidth support, if your TV maxes out at 60Hz, HDMI 2.1 inputs won't land you 120fps gaming. If you're considering a 60Hz gaming TV, make sure that its ports support 4K gaming at 60Hz. If you're considering a 120Hz TV, the best option is for at least one of its ports to support 4K gaming at 120Hz.
In addition to higher bandwidth for a better-looking gaming experience, HDMI 2.1 ports often (though not always) support two relatively new features for console gaming: ALLM and VRR. But due to the wide array of HDMI 2.1 support options, you'll want to assure your TV supports those features specifically if they're important to your gaming setup (and they should be).
Takeaway: Pay attention to the features supported by a TV's HDMI ports instead of getting caught up in HDMI 2.0 versus HDMI 2.1.
Do I really need ALLM and VRR?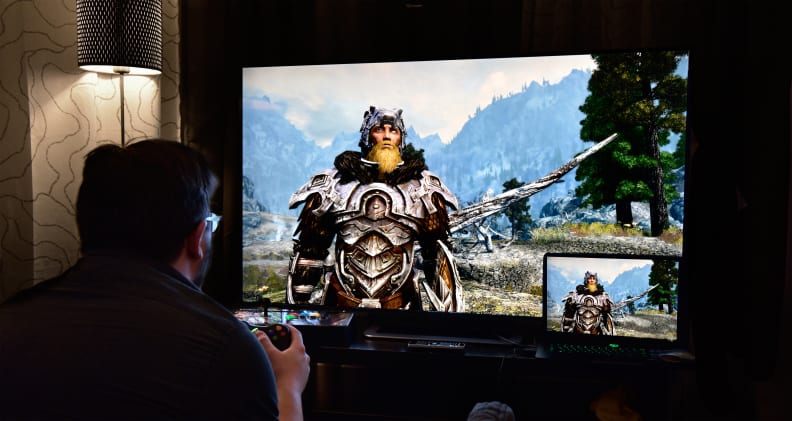 Auto Low Latency Mode (ALLM) and Variable Refresh Rate (VRR) are display features that help ensure a smooth, lag-free gaming experience.
ALLM allows a TV to automatically switch into its designated gaming mode whenever a gaming console's input is chosen so you can enjoy the benefits of low input lag without visiting the TV's settings menu. VRR works by ensuring that all of the action on your TV screen is in sync with the refresh rate of the video information being output by your gaming console, preventing visual inconsistencies (like screen tearing) as a result of changes in frame rate.
When it comes to budget-friendly TVs, you're more likely to find ALLM in tow than VRR, but that doesn't mean VRR is exclusively a high-end spec. The aforementioned TCL 6-Series and the Hisense U7G both feature VRR in addition to ALLM, for instance.
Takeaway: Both features are nice to have, but not all TVs support them. Look to secure ALLM at the very least, but if you can find a sensibly priced TV with VRR too, that's the way to go.
What about input lag?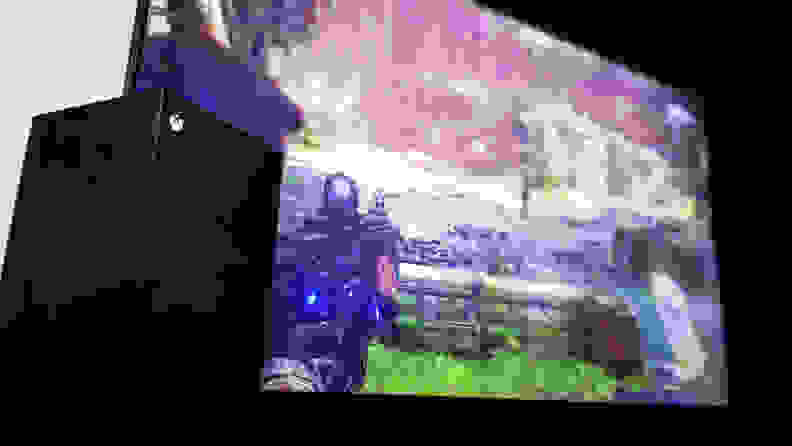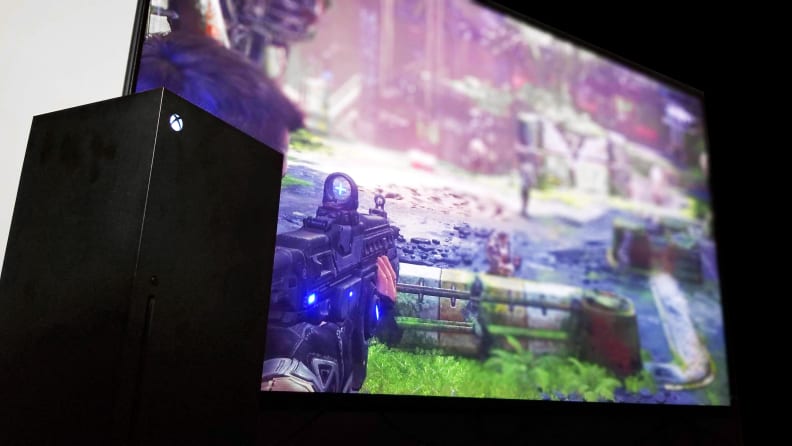 Any time you plug an outboard device like a gaming console into a TV or other display, the display is subject to a potential problem called input lag. Excessive input lag is what happens when the TV is doing so much image processing that a physical input on a video game controller (such as a button press or thumbstick movement) takes too long to register on screen.
Luckily, most contemporary TVs offer low-enough input lag for smooth, responsive gaming. Some TVs are certainly better than others in this department, but if you're shopping on a budget, most of the affordably priced models you'll find will be good enough for next-gen gaming in the majority of scenarios.
It is important, however, to always set your TV to its designated Game Mode while playing for best results. Game Mode (or some variation) is offered on most modern TVs, designed to disable certain picture settings (like motion smoothing) in order to reduce input lag.
Most of the time, Game Mode arrives in the form of a preset picture setting, but sometimes it's a standalone feature that you can toggle on or off. TVs that support Auto Low Latency Mode will handle this process automatically.
Takeaway: Most entry-level and mid-range TVs offer low enough input lag for responsive gaming in most scenarios. That said, for the best gaming experience, use the TV's Game Mode.
What are the best affordable gaming TVs right now?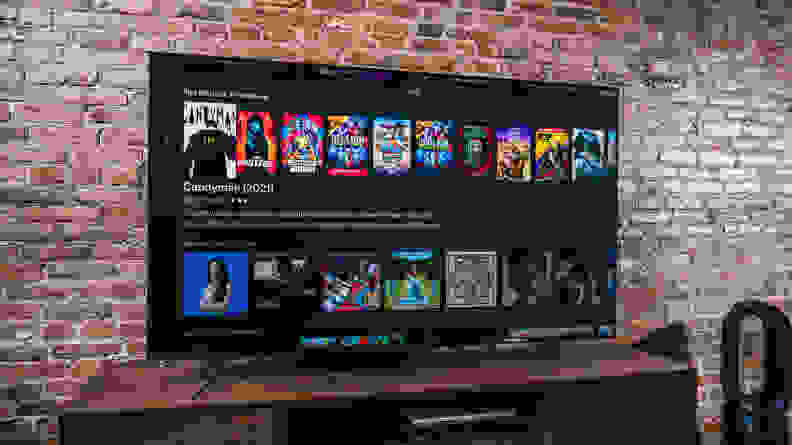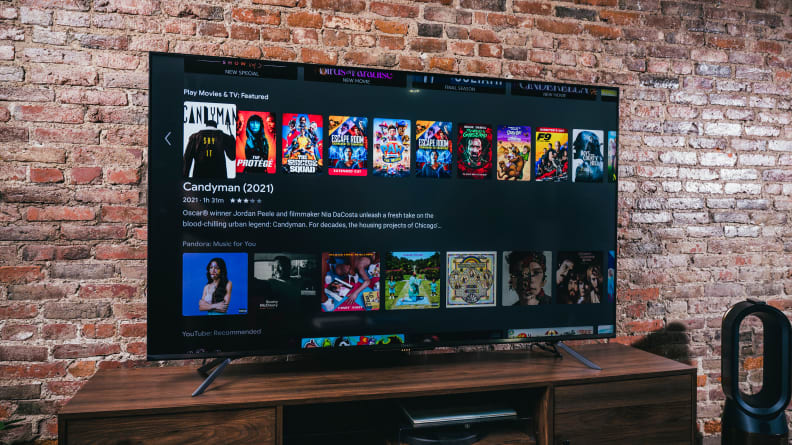 We spend hundreds of hours every year testing TVs of all price points, so our round-up of the best gaming TVs is constantly updating.
That said, here are some of our favorite, affordable gaming TVs at a glance. All of them would make fantastic gaming TVs, despite their budget-friendly status.
Buy the TCL 6-Series at Amazon
Buy the TCL 5-Series at Best Buy
---
The product experts at Reviewed have all your shopping needs covered. Follow Reviewed on Facebook, Twitter, Instagram, TikTok, or Flipboard for the latest deals, product reviews, and more.
Prices were accurate at the time this article was published but may change over time.