Televisions
The Future of TV Really, Truly Belongs to Streaming Now
Cable still dominates, but streaming services are finally picking up steam.

Credit:
This was one heck of a week for the future of television. If you weren't already convinced that streaming services like Netflix and Amazon Instant Video are going to break cable's stranglehold on small-screen entertainment, this week's wave of news should have you convinced.
For starters, Netflix released a strong earnings report on Monday, easily beating market estimates. In the first quarter of 2013, the company added more than 2 million streaming subscribers in the U.S. and another 1 million abroad, bringing the worldwide total to 36 million. The international streaming division took a loss of $77 million, but domestic streaming turned a $131 million profit. Netflix stock surged about 30 percent on the news, and is up 135 percent since the beginning of the year.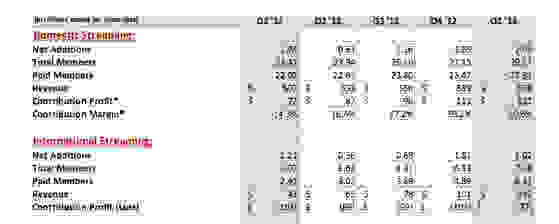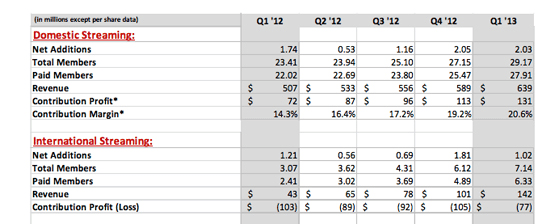 The streaming companies are starting to develop and distribute their own original shows, too. House of Cards, a Netflix original released in February, is the first streaming-only series to make a big splash. Netflix chalked up a chunk of its Q1 success to the show, noting that its non-linear scheduling makes it easy for new viewers to start following the show at any time, without jumping through hoops to catch up with older episodes.
Now Amazon is trying to get a piece of that action. This week, pilot episodes for 14 original shows were posted on Amazon Instant Video. Viewers can even watch them for free, even without a prime account, and Amazon will decide which series to pick up for full development based on user feedback.
Streaming is even beginning to change viewers' relationships to free, over-the-air channels. Aereo, which re-broadcasts terrestrial TV signals to subscribers' computers or mobile devices, announced that it is expanding to Boston. CBS sued the service in federal court in New York on grounds of copyright violation, but a judge ruled in favor of Aereo, opening the door more services like it (though CBS promises to sue again, this time in Boston).
There's a long road ahead, and cable companies (and satellite providers, and the big networks, and the movie studios) will certainly put up a fight. Netflix has a particularly large target on its back. At any time, the traditional content providers could decide to play hardball and withhold their shows and movies from the streaming service.
Both Netflix and Amazon need to work on the quality of their original programming, too. They might have a lot of experience streaming content, but not a lot of experience making it. Hemlock Grove, the latest Netflix original series, hasn't had the same warm reception as House of Cards did. And none of Amazon's original comedy pilots are very good.
But it finally seems like the framework is appearing to lure viewers away from cable in significant numbers. Cord-cutting trend is finally picking up steam—and anyone who watches TV will be better off for it.