Televisions
Here are all the Vizio TVs coming in 2019
No more E Series, and even more quantum dots
Credit: Reviewed / Lee Neikirk
Surprise! Vizio is back at CES 2019, despite being absent from the tech showcase for the last couple of years. And the company's bringing with it a slew of new TVs for 2019: the V-Series, M-Series, P-Series Quantum, and P-Series Quantum X.
P-Series Quantum & Quantum X (2019)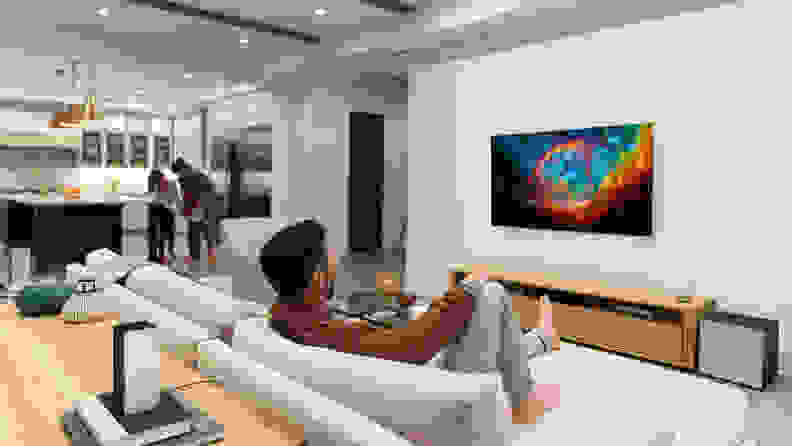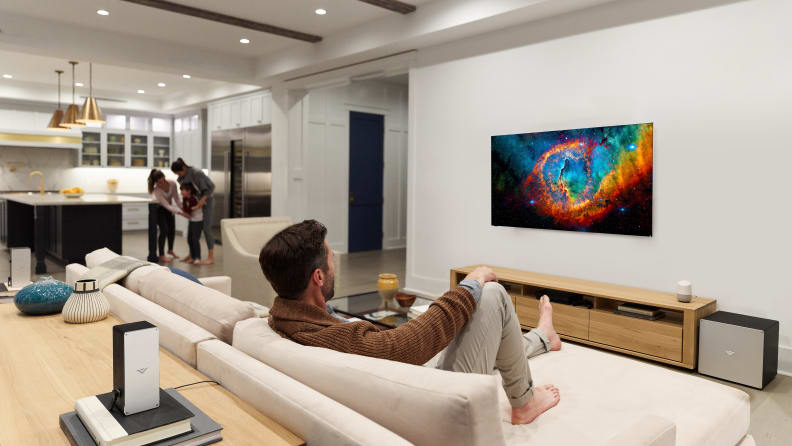 The top model in Vizio's 2019 lineup and successor to the beloved 2018 P-Series Quantum, the P-Series Quantum X claims to be Vizio's brightest TV ever, reaching 2,900 nits thanks to its full-array local dimming backlight. During hands-on time, Vizio stated that the Quantum X has something like 480 local dimming zones, which puts it head-and-shoulders above last year's P-Series Quantum where zone count is concerned.
Naturally, the Quantum X will utilize a 120 Hz refresh rate and the quantum dot color enhancement that gives the series its name. Vizio will also continue to offer the original P-Series Quantum, which looks like it will be very similar to last year's model. The P-Series Quantum replaces the non-Quantum "P-Series," meaning the top-shelf P-Series is still split into two different series, only both deliver quantum dots, large amounts of dimming zones, high refresh rates, and high-end designs.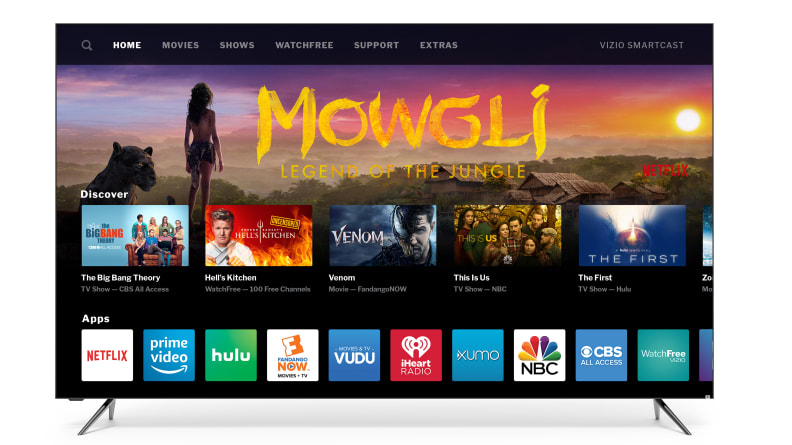 I was privy to a demo, which we weren't allowed to photograph, showing off the local dimming for the entire 2019 lineup—as well as comparing the P-Series Quantum X alongside an LG OLED (both 65 inches). The Quantum X did manage good-looking black levels for being in a pitch room and providing much higher peak luminance than the OLED, though while moving laterally off angle it was easy to tell the difference between the LED TV's black levels and the OLED's.
Essentially, the Quantum X is like the Quantum on steroids. The latter will offer up to 1,000 nits with 240 local dimming zones in 65- and 75-inch sizes, while the Quantum X will likely only be available in 65 inches, but boasts almost 3,000 nits and 480 local dimming zones. There's no pricing information yet, but considering last year's 65-inch P-Series Quantum started at $2,200, I'm willing to bet the 65-inch P-Series Quantum for 2019 will be more affordable (around $2,000, probably), while the P-Series Quantum X will be closer to $4,000.
M-Series (2019)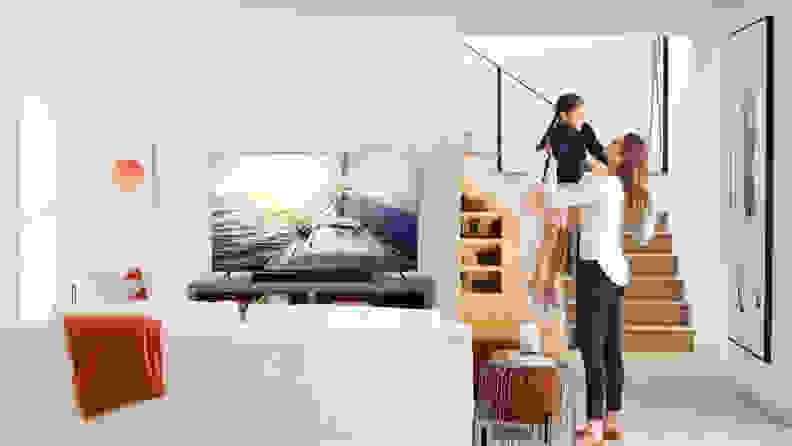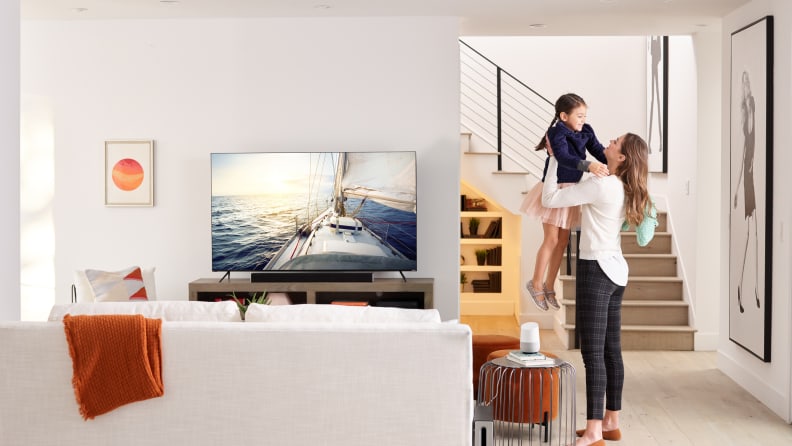 The M-Series is back again with one big new feature in tow: QUANTUM DOTS.
Why is that exciting? Well, quantum dots are a new tech used by LED/LCD TVs to vastly improve their color saturation, putting them on par with (and, if they're bright enough) sometimes beyond the natural color efficacy of OLED TVs.
The 2019 M-Series TVs all have quantum dots.
Vizio's 2019 M-Series TVs will all have quantum dots and (to utilize them) offer 4K/HDR functionality. Usually, you have to pay a bundle, but the 2018 M-Series started at very affordable prices ($599), and I'm willing to bet the 2019 M-Series will be affordable too.
All of the M-Series TVs continue to use full-array local dimming, and Vizio is claiming a 600 nit benchmark, albeit with 60 Hz native refresh rates (according to the verbiage in the press release). The 2019 M-Series starts at 43 inches (smaller than the 2018 models) and ranges up to 65 inches. If you want bigger than 65, you'll either have to move up to the P-Series Quantum, or drop down to the V-Series.
V-Series (2019)
Rather than continue to offer two value-facing series (in 2018, Vizio had both an E-Series and a D-Series), Vizio has combined the two into a single lineup: the V-Series.
The V-Series TVs still offer up full-array local dimming, but most of them will also do 4K/HDR/Dolby Vision. According to the press release, the V-Series will be available from a small 40-inch all the way to a 75-inch size, though only up to 16 zones of local dimming. They're all native 60 Hz, too. This will definitely be Vizio's most affordable/valuable TV line in 2019.
For you tech nerds: none of Vizio's 2019 TVs will support HDMI 2.1, which isn't terribly surprising, but it's worth pointing out. Keep checking Reviewed for more coverage of all the latest tech toys, appliances, and cool gadgets showing up during CES 2019.