Televisions
Is the Xbox or PS4 better for 4K gaming?
Which of the two powerhouse game consoles is best for you?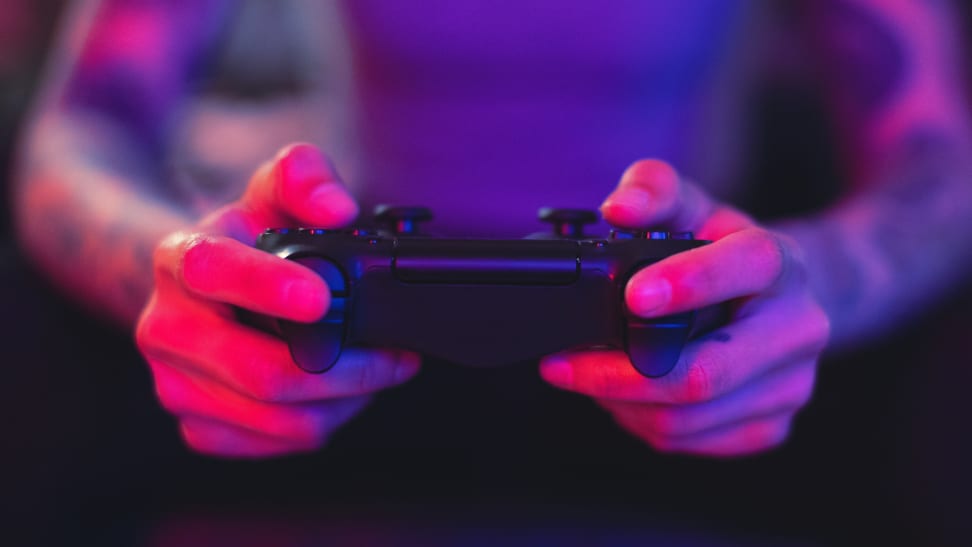 Credit: Getty Images user "Marco Piunti"
Right now, there are two powerhouse video game consoles you can buy: the Xbox One X and the PlayStation 4 Pro. These are the latest versions of the original Xbox One and PlayStation 4 game consoles that launched several years ago, slimmed down and souped up to deliver better graphics, faster loading times, and sleeker hardware.
If you already own an Xbox One or PS4, the One X and Pro hope to provide you with a reason to upgrade: namely, 4K gaming. However, even if you don't own any video game consoles, it's probably a good idea to buy one of the newer consoles if you can afford it.
Just like in the HDTV space, 4K resolution has become the mainstream (check out the prices on some of the best 4K/UHD TVs if you don't believe me), and if your current TV isn't already a 4K TV, I'd bet money the next one you buy will be.
That said, these aren't impulse purchases. While you can find bundles all over nowadays, the fact is that you're looking at spending $400+ if you decide to invest in one of these powerful video game consoles, and that's not including the price of extra controllers, gaming headsets, or any other peripherals you might want. Here's some things to consider before you click "add to cart."
Why should I even care about 4K resolution?
If you already own an original Xbox One or PS4—or aren't sure why you'd pay more for the Xbox One X or PlayStation 4 Pro—you're probably wondering why 4K gaming even matters, or what it means.
It helps to understand that, especially where video games are concerned, 4K/UHD doesn't just mean "more pixels." The original Xbox One and PlayStation 4 have maximum resolutions of 1,920 pixels across and 1,080 pixels down, while the Xbox One X and PlayStation 4 Pro support up to 3,840 pixels across by 2,160 pixels down. This gives you twice as many pixels in either direction, or four times as many pixels overall.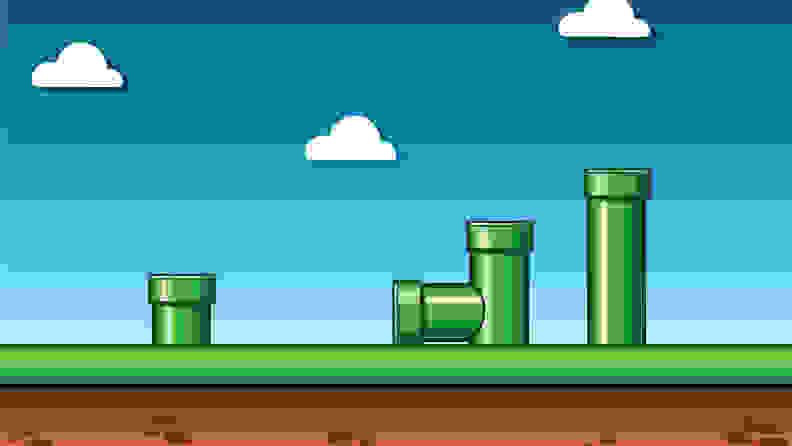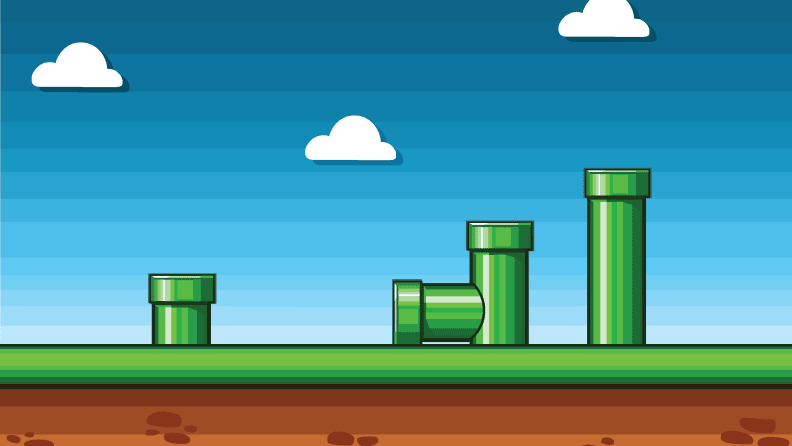 However, while pretty graphics are certainly a draw for a lot of video games, they aren't everything. Back in the 80s when video games took off, the pixels were so big they were practically a game mechanic, and it didn't make the games any less fun.
What makes the 4K capability of the Xbox One X and PlayStation 4 Pro really impressive is the "color depth" they're both capable of. Both of these consoles are capable of at least 10-bit color depth at full "chromatic resolution," meaning they produce both a wider range and more fully saturated colors than the first wave of Xbox One/PS4 consoles.
Essentially, more than just "more pixels," 4K/UHD means "better pixels." Whether that's better color gradation thanks to the higher pixel count or simply more saturated colors overall, the truth is that only the powerful 4K consoles have the components to take full advantage of what modern 4K/UHD TVs are capable of.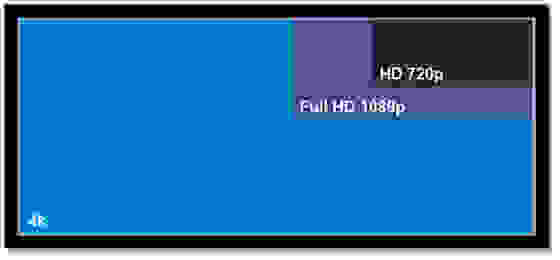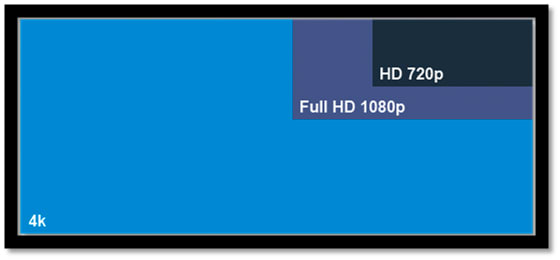 Like with the 4K resolution, you'll need a TV that fulfills the necessities of Ultra High Definition (4K resolution, wider color, faster response times, and so on). Here's a guide to what Ultra High Definition means. However, for the most part, just about any 4K TV you buy is going to deliver those things, as modern TVs have been delivering higher-than-standard brightness and color saturation for years.
Being specified for UHD is what really makes the Xbox One X and PlayStation 4 Pro stand out from the original Xbox One/PS4 consoles. If you have a UHD TV, they'll be able to take advantage of all the impressive display specifications in a way that almost nothing but a gaming-spec'd PC will. To boot, they'll also load games faster, and generally offer more storage and better overall hardware design than their forebears.
So, which 4K console is "better"?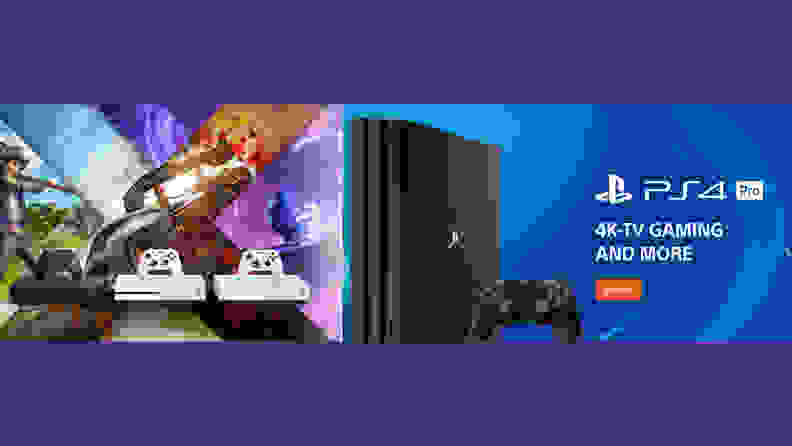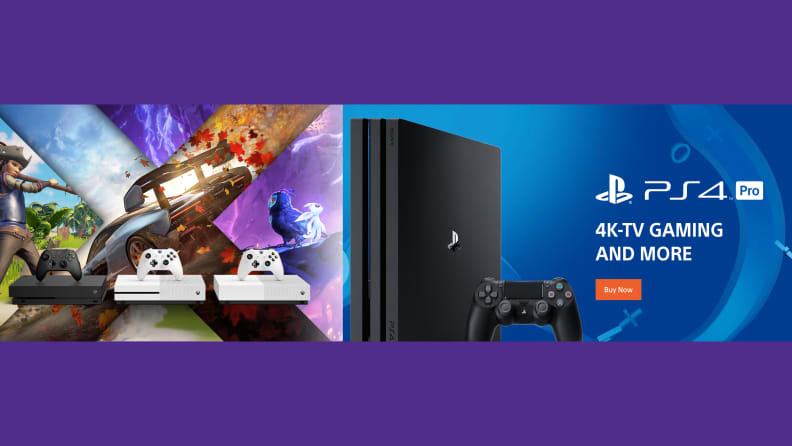 Debates about which game console is "better" (as though quality exists frozen in time unrelated to a "for whom") have been raging since the days of the Super Nintendo and Sega Genesis. You can't just count price, or just count design, or just count raw graphical power, or just count available software—so how do you choose?
If you look at a top-down comparison of the Xbox One X and PlayStation 4, it becomes clear that the technical components themselves are very similar:
Price: Xbox One X ($499 MSRP) | PlayStation 4 Pro ($399 MSRP)
While you can find both of these consoles and console bundles (where the system itself is included with a game) for a lot less than their MSRPs, but generally, the Xbox One X is going to cost a little more than the PlayStation 4 Pro. While both have received considerable design updates compared to their original release iterations, the main difference is in their internal components:
Components: The PS4 Pro has an "eight-core x86-64 AMD "Jaguar" CPU with a 4.2 teraflops AMD Radeon-based graphics card, 8GB GDDR5 RAM and 1TB storage," according to Digital Spy, while the Xbox One X has a 2.3 GHz, 8 core CPU, 6 teraflops AMD Polaris architecture and 12GB GDDR5 RAM.
You don't really need to know what this means. Just know that it means the Xbox One X is marginally more powerful: it has a little more horsepower.
These components aren't wildly different, however, and unless you're an extreme graphics junky, you'd never be able to tell the difference where most side-by-side comparisons of games/TV/movies goes.
Unless you're an extreme graphics junky, you'd never be able to tell the difference.
The Xbox One X also has a slightly better optical disc drive. In an increasingly digital marketplace, this isn't quite as valuable as it once would have been, but it is another reason the Xbox One X is more expensive. Additional "frills" like the ability to triangulate Dolby Vision and Dolby Atmos put the Xbox One X. The Xbox also has more overall backward compatibility,
It really comes down to which one is better for you and your specific needs, as is the case with most products. If you don't care about 4K/UHD at all, obviously it doesn't make sense to buy either one. Likewise, if you don't care about things like 4K/UHD Blu-rays or Dolby Atmos, you might want to save some money and buy a PS4 Pro instead of an Xbox One X. The Xbox One X is probably better as the powerful center of a home entertainment center, but if you just want to do some 4K gaming, the PS4 Pro will do the job.
Buy the Xbox One X from Amazon for $373
Buy the PlayStation 4 Pro from Amazon for $368
What about the Nintendo Switch?
The Nintendo Switch is a great console for a lot of reasons, but it doesn't do 4K, so we're not really considering it here!
Which 4K TV should I buy?
One of my good friends upgraded from an Xbox One to an Xbox One X about a year ago, and when he did he picked up a 2017 TCL that did great 4K/HDR. You can get the 2018 version of that TV for around $500 right now. While that means shelling out about a grand for the console and TV, it's an upgrade that will put you in the sweet spot for 4K gaming for many years.
Buy the 55-inch TCL 6 Series from Amazon for $528
If you want to get the cheapest 4K TV possible, take a look at the Best TVs Under $500.
What about the PS5 and Next Xbox?
The truth is that, for early adopters, the next version of the PlayStation and Xbox consoles are coming soon. We don't know when the PS5 and ... Xbox Two? will show up, but when they do, they'll likely deliver everything that the Xbox One X and PS4 Pro do, and more, for at least similar prices.
Fortunately, it's still a good time to buy one of the current powerhouse game consoles. Because the Xbox One X and PS4 Pro use the now almost ubiquitous x86 system architecture, they should be able to play PS5 and next Xbox One games going forward.