Televisions
Apple Delays Launch of Internet TV Service to 2016
It's not easy building a universal home entertainment platform.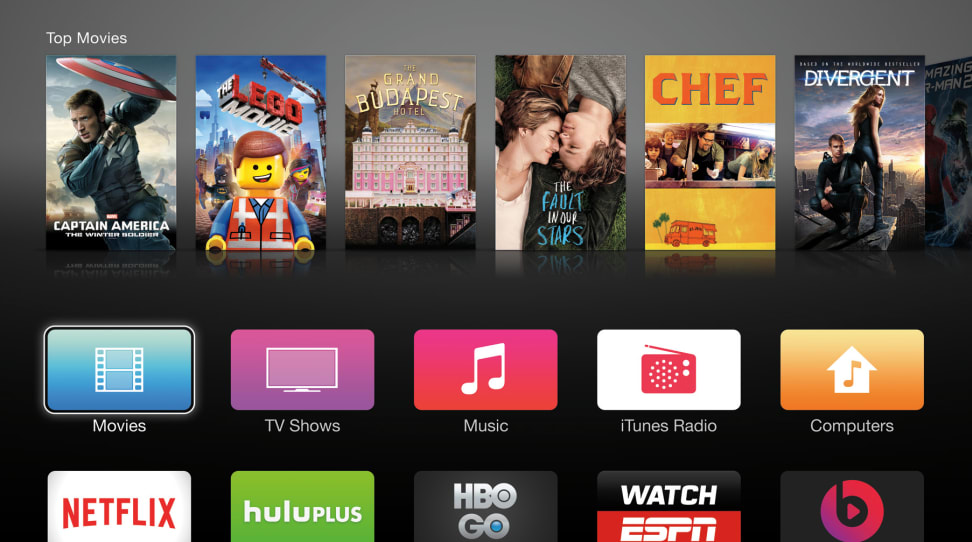 Credit: Apple
Stalled negotiations with broadcast networks have forced Apple to delay the launch of its internet TV service, which it had hoped to unveil at an event next month, to next year.
Apple still plans to show off its newest set-top box at a Sept. 9th event.
Bloomberg reports that talks with CBS, Fox, and NBC have slowed due to disagreements over licensing fees, as well as network capacity. Broadcasters insist that Apple hasn't invested enough in its networks to ensure a proper viewing experience.
Because of this, Apple has postponed plans to unveil its TV service until next year. The delay will come as welcome news to Dish, whose Sling TV over-the-top service is a top competitor, giving the company more time to reach a larger audience.
However, according to Bloomberg, Apple still plans to show off its newest Apple TV set-top box at the September 9th event in San Francisco.
Apple's vision is to create a complete hardware and software package for television that costs $40 per month. This would provide users access to most broadcast and cable networks, streaming services like Netflix and Hulu, as well as music platforms like Spotify, Pandora, and, of course, Apple Music.
Related Video