Televisions
Dish Takes New Joeys Out of the Pouch at CES 2014
Two new Joeys, LG-exclusive smart TV features, and mobile app upgrades highlight Dish's CES announcements.

Credit:
At the International CES today, Dish unveiled various improvements to its popular Hopper streaming DVR and Joey set-top boxes, including the Super Joey, Wireless Joey, and a Kindle app.
The Super Joey
The Super Joey contains five TV tuners—two more than the original Joey. Since the Hopper itself has the unusual ability to record shows on ABC, CBS, Fox, and NBC with just one tuner, that means owners can record up to eight channels simultaneously. This model will be available in the first quarter of 2014.
The Wireless Joey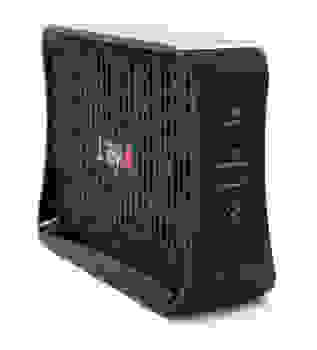 Also debuting at CES, the new Wireless Joey lets users access their satellite TV and DVR library in rooms without access to a coaxial cable. This Joey creates its own wireless network that can be shared by an additional Wireless Joey. It's accomplished using a technique called frequency hopping, which avoids network interference. You can expect to see the Wireless Joey in the second quarter of 2014.
App Enhancements
Finally, Dish announced a smattering of improvements to its existing products. The Hopper gets a "Recommended Shows" feature and better tuner management, while the Joey gets a noticeable performance boost. The Dish Anywhere app will finally make an appearance on Amazon's Kindle Fire in the first quarter of 2014, and the Dish Explorer app for the iPad gains voice search functionality.
This news comes on the heels of a previous announcement trumpeting "Virtual Joey" functionality on all 2013 and 2014 LG Smart TVs. With the new feature, Dish subscribers who already have a Hopper and an LG Smart TV can effectively use their television in place of a physical Joey unit.