Televisions
LG Surprises Even Itself, Debuts Huge 4K OLED Days Into IFA
LG hopes this 77-inch beauty will impress—even if OLED TVs aren't yet in your budget.
Credit:
Just when we thought the dust was settling on new product announcements here at IFA Berlin, LG slipped in a late entry: a surprise debut of a brand new 77-inch curved 4K OLED television. It's not exactly a finished product, but it is a little more fleshed out than a bare bones tech demo. And while there may not have been a model name, ship date, or price, it sure did look pretty.
LG already has one OLED TV on the market, but that model, the 55EA9800, has a 1080p resolution. This new, unnamed model promises to combine the best of both burgeoning technologies, OLED and 4K (also called "Ultra HD"). For a basic primer of each technology read this.
There are no 4K OLED televisions on the market right now—and probably for good reason. Both 4K and OLED are priced beyond most consumers' reach, and combining the two seems like an expensive proposition. Panasonic has been teasing a demo model for some time, and it's the next logical step in development. OLED's progress has been slowed primarily by manufacturing difficulties, but Ken Hong, Director of Global Communications at LG, stated that factory yields are getting better. Currently, LG has only one plant in Paju (South Korea) manufacturing OLEDs.
The demo model on the LG show floor is surely not representative of the final design, but it promises exciting things to come.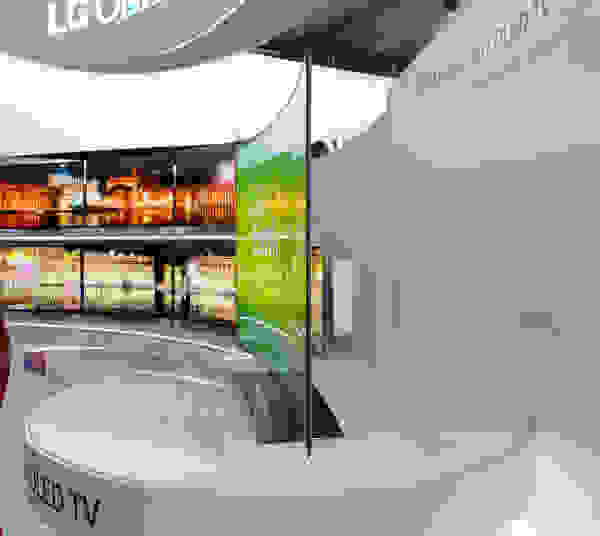 Read the full press release here.