Televisions
LG to Roll Out Quantum Dot–Equipped 4K TVs at CES 2015
New TVs are more colorful than LED, yet less expensive than OLED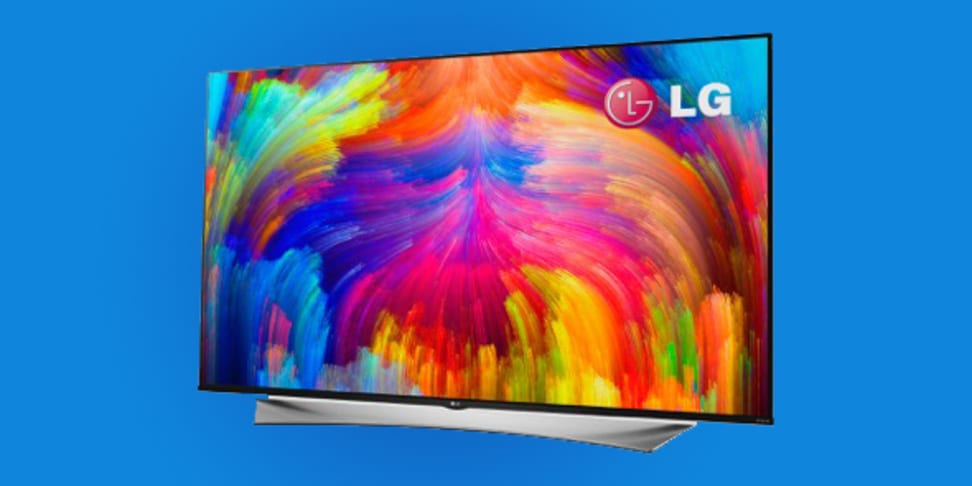 Credit:
Today, LG Electronics announced that quantum dot–equipped UHD (4K) TVs will join its 2015 lineup, debuting next month at CES 2015 in Las Vegas.
While the tech doesn't have the same striking effect as OLED, it does give images a noticeable pop.
Quantum dot tech is designed to boost the color reproduction of LCD screens to previously unseen levels. According to LG, the new TVs will offer "a wider color palette and improved color saturation [compared to] conventional LCD TVs."
The quantum dot TVs will sit alongside traditional 4K and OLED options in the company's 2015 lineup.
Our editors recently had the chance to examine quantum dot–equipped prototypes side-by-side with traditional LED TVs. The quantum dot sets displayed a marked increase in color saturation, just as advertised.
While the tech doesn't have the same striking effect as OLED, it does give images a noticeable pop. With its comparably affordable price, we think it will fare well in brightly lit retail showrooms.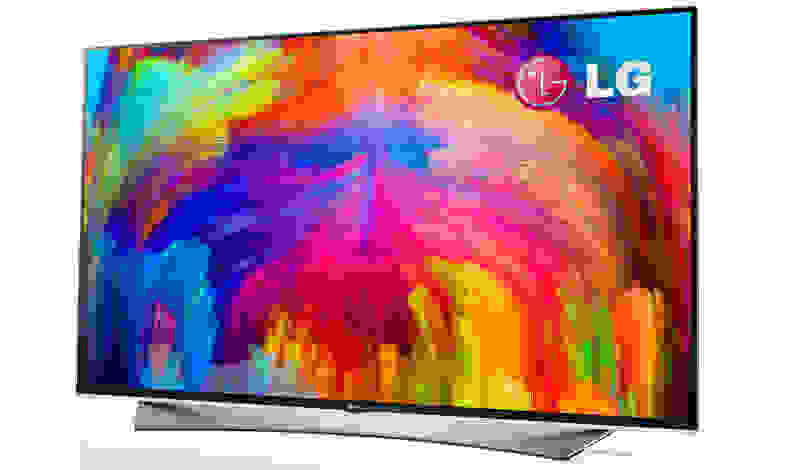 In quantum dot TVs, nano-scale "dots" of reactant material are fused to the traditional liquid crystal panel, reacting with blue backlight LEDs to produce pure colors.
This is similar in principle to how OLED TVs work, though quantum dot does not present the same advantages when it comes to contrast. Working in concert with LG's IPS (In-Plane Switching) panels, these sets could reproduce a whopping 130% of standard HDTV color spaces.
LG also confirmed that its quantum dot TVs will not contain cadmium or other toxic materials previously thought necessary for the creation of quantum dots. Cadmium is a heavy metal that can contaminate groundwater when disposed of in landfills, making its inclusion in early quantum dot TVs an ethical quandary for manufacturers, consumers, and government regulators alike.
We'll have a full breakdown of all LG's new TVs from CES 2015 when we touch down in Las Vegas in a couple weeks. In the meantime, check out the press release below for all the details on LG's announcement.
---
---
ENGLEWOOD CLIFFS, N.J., Dec. 15, 2014 — LG Electronics (LG) will unveil a new 4K ULTRA HD TV series with quantum dot technology as a new component of its expanded TV lineup at the 2015 International CES®, Jan. 6-9 in Las Vegas. LG's 4K ULTRA HD TVs with quantum dot technology will offer a wider color palette and improved color saturation than conventional LCD TVs and will be available in 2015 to complement LG's other ULTRA HD TV and OLED TV offerings.
LG's quantum dot technology displays an extremely wide color gamut, making it ideal for 4K content. The technology works by harnessing nano crystals that range in size from 2 to 10 nanometers. Each dot emits a different color depending on its size. By adding a film of quantum dots in front of the LCD backlight, picture color reproduction rate and overall brightness are significantly improved.
Since the nano-sized dots emit extraordinarily vivid colors, quantum dot technology is able to enhance the already stunning capabilities of LG's 4K ULTRA HD In-Plane Switching (IPS) displays. The color reproduction rate in LG's IPS panels, which offers high color accuracy and extra wide viewing angles, is increased with the addition of the quantum dot film by more than 30 percent compared with conventional LCD/LED TVs.
LG's 4K ULTRA HD TVs with quantum dot technology will employ technology designed with the environment in mind as they contain no cadmium or any other toxic heavy metals.
"Quantum dot's vibrant and vivid color reproduction capabilities brings LG's LCD TVs to the next level when it comes to picture quality," said In-kyu Lee, senior vice president and head of the TV and monitor division at the LG Electronics Home Entertainment Company. "The addition of ULTRA HD TV with quantum dot technology to our TV lineup, positioned under our award-winning OLED TVs, further establishes LG as a leading provider of the most diverse and innovative TV display technologies in the industry."
Visitors to LG's booth at CES 2015 (Las Vegas Convention Center, Central Hall #8204) from Jan. 6-9 will have the opportunity to see LG's stunning 4K ULTRA HD TVs with their own eyes.