Televisions
Philips Joins the 4K Party
The 4K TV you will (probably) never have.
Credit:
It's been a great week for the European TV market. First Toshiba announced the L9/M9 series at an IFA Berlin press conference on Thursday. Meanwhile, not to be upstaged, Philips has also officially entered the 4K ring. Despite the presence of some exciting home appliance innovations and the surprise appearance of celebrity DJ Armin Van Buren, the Philips press conference was dominated by the announcement of the 65- and 85-inch Philips 65PFL9708 4K TVs.
The Philips 65PFL9708, also known as the Philips 9000 series, will be available exclusively in European markets as of today. Sadly, Philips officially exited the US market in 2008—Philips televisions sold in the United States are actually white label products manufactured by Chinese firm Funai. With this in mind, don't expect the 9000 Series to arrive on our shores anytime soon.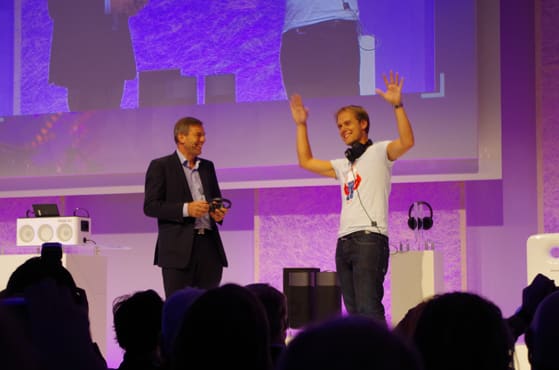 At first glance, the 65PFL9708 looks intriguing. The TV makes use of Philips' Ambilight system—an array of LEDs attached to the bezel that casts an ever-changing ambient glow behind the TV. The mood lighting shifts from color to color based on what you're watching, supposedly creating a more immersive viewing experience. Yes, it's a gimmick, but we have to admit that the final effect is stunning. The 65PFL9708 will also make use of backlit LED tech for improved image quality and lower power consumption.
Philips also announced an improvement to its smart TV platform with CloudTV. Seemingly intended to put on-demand content at the forefront, this service allows Philips TV owners to access a number of free and premium channels. In addition to CloudTV, Philips has pulled a real rabbit out of its hat with full Dropbox integration via CloudExplorer. This allows users to stream Dropbox files—including movies, music, and photos—directly from their television.