Televisions
Roku Announces $25 Streaming Box for Black Friday
Your move, Chromecast.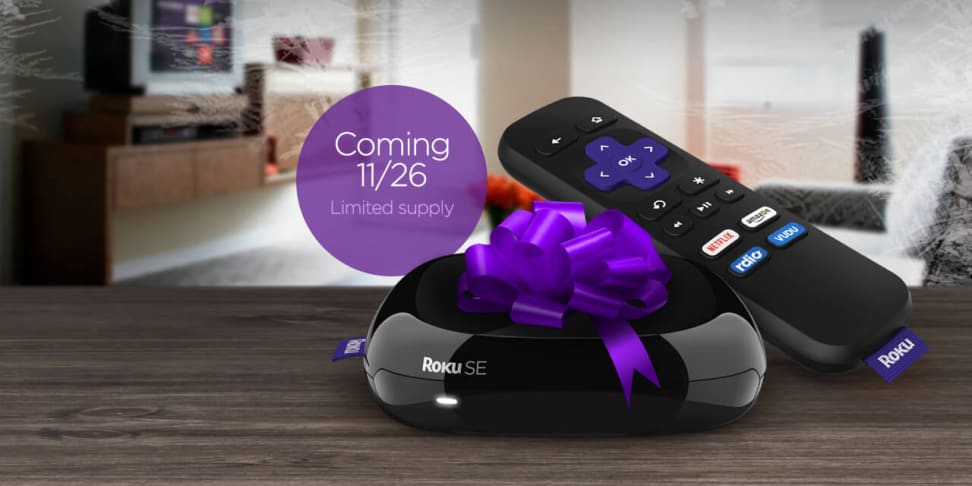 Credit: Roku
The war of the streaming set-top boxes is really heating up this holiday season. Thus far, Roku and Amazon have each taken the wraps off 4K streaming boxes, Google updated its Chromecast streaming stick, and Apple finally refreshed its aging Apple TV.
Now, in a surprise move, Roku has announced a new streaming box that undercuts the competition with a $25 price tag. It's called the Roku SE, and it's only available in limited quantities for Black Friday weekend.
In terms of hardware specs, the Roku SE appears to be identical to the Roku 1. It streams 1080p content, runs the latest version of Roku OS, and allows you to cast content from your smartphone with the Roku Mobile App.
Roku even lists a $50 suggested retail price, making us wonder if this is simply a re-badged Roku 1 being sold at cost to inflate sales. Regardless, it's a deal worth serious consideration. After all, it will arguably give you a lot more functionality than a Chromecast and save you ten bucks.
However, you might want to keep an eye out for price drops on other streaming devices this holiday season. Streaming sticks from Roku and Amazon, which usually retail between $40 and $50, could drop into the same price range as the Roku SE, and there will undoubtedly be sales on the Chromecast as well.
The Roku SE will be available in stores and online starting on Thanksgiving Day, Nov. 26.
Related Video