Televisions
Samsung Springs into Omnidirectional Audio
The company's line of home audio products now confirmed for 2015.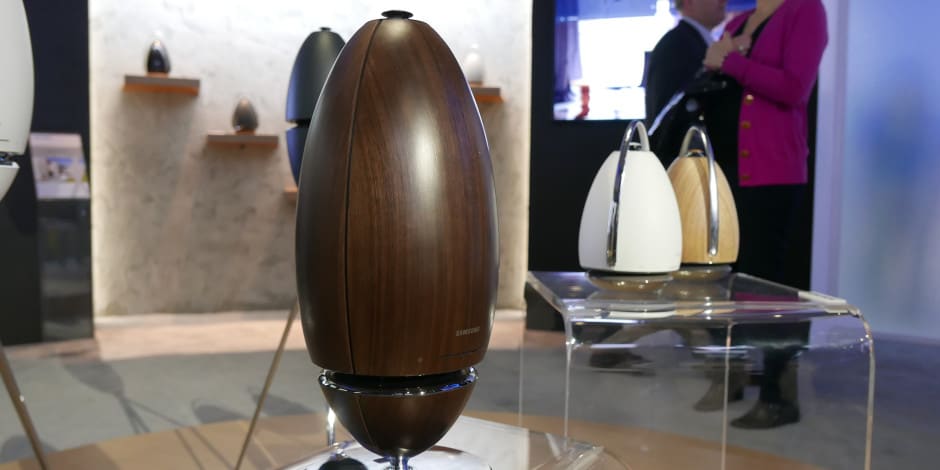 Credit: TJ Donegan / Reviewed.com
Samsung announced a new omnidirectional speaker, and confirmed its 2015 lineup of curved soundbars, today during a spring showcase event in New York City. The company's unique omnidirectional speaker design first debuted during CES 2015.
The new Radiant 360 R7 is the latest edition of the egg-shaped, omnidirectional speakers we saw (and heard) at the company's booth during CES. They utilize a technology Samsung calls a "Ring Radiator" that allows the speaker to propel sound upward, downward, and around the room, filling space in a practical fashion without sacrificing style and minimizing the speaker's footprint.
The Radiant 360 R7 is designed to work with Samsung's Multiroom App 2.0, and will be available this month starting at $499.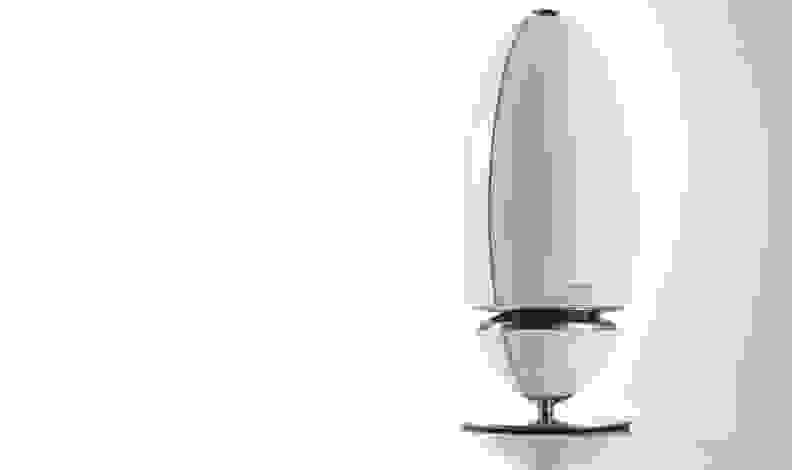 The company also unveiled four curved soundbars meant to complement the company's lineup of curved HD and UHD televisions. Leading the pack is the HW-J8500, a 9.1-channel, 350W output audio device equipped with a wireless subwoofer. The HW-J8500 is engineered especially for Samsung's 65- and 78-inch curved TVs, and will is immediately available for $1,299.
The JW-7500 follows closely behind, also delivering 320W speaker output, packing 8.1-channel center/side speakers inside its gently curved case. The JW-7500 is compatible with Samsung's Multiroom wireless functionality, and is designed to complement the company's 55- and 65-inch curved TVs. It's available now for $799.
Finally, the HW-J6500 and HWJ6000 curved soundbars make up Samsung's more midrange and entry-level audio options, respectively. Both curved soundbars are suitable for curved TVs ranging from 48 to 55 inches, delivering 320W output and 8.1/6.1-channel audio, respectively. Both soundbars are available this month; the HW-J6500 retails for $549, while the HW-J6000 will cost $499.