Televisions
Sony's 4K Player Finally Available
Sony's 4K player bundles 10 Hollywood movies, promises more in the future

Credit:
Sony released its FMP-X1 4K Ultra HD Media Player earlier this month, making good on its promise from CES to deliver UHD content to consumers by the summer.
The device, which retails for $699.99 and has about 2TB of hard drive space, comes loaded with 10 ultra high definition movies, including The Amazing Spider-Man, The Karate Kid, and Salt. Sony also includes some short form videos and indie flicks on the player.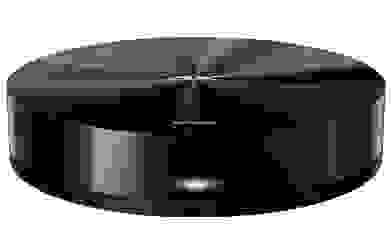 While watching 10 Hollywood blockbusters in 4K will be fun for a week, most users will quickly tire of the included selection. An online store, called Video Unlimited 4K, will be released later this year, allowing consumers to purchase or rent 4K movies and TV shows. According to Sony, 24-hour movie rentals will cost $7.99, and movie purchases will run you $29.99. Consumers who wish to stock up on these future releases can use an external hard drive, although it isn't clear whether it has to be an official Sony drive.
Sony's Ultra HD Media Player is available through Sony.com and Amazon. Consumers should note that this device only works on Sony's 55- and 65-inch X900 4K TVs; currently, the 84-inch X900 is incompatible. There is also no word on whether it will run on non-Sony 4K displays.