Televisions
Sony Tests the Curved TV Waters and Outs New 4K Projector
Sony's meager home theater offerings for IFA include a curved LCD TV and a new 4K projector, but no new 4K TVs.

Credit:
When the official Sony IFA Berlin press event began, the Japanese manufacturer had three 4K TVs on the market. One hour later, that number was unchanged.
While there aren't any new 4K TVs on the horizon, Sony does appear to be joining the curved TV revolution with the Bravia KDL-65S990A. The new 65-inch curved LCD goes up against two curved OLED models made by Samsung and LG that are already on the market. The newest Bravia might not have the deep blacks of its OLED rivals, but it's also just half the price, at $3,999.99. It should hit store shelves in October, just in time for holiday shopping.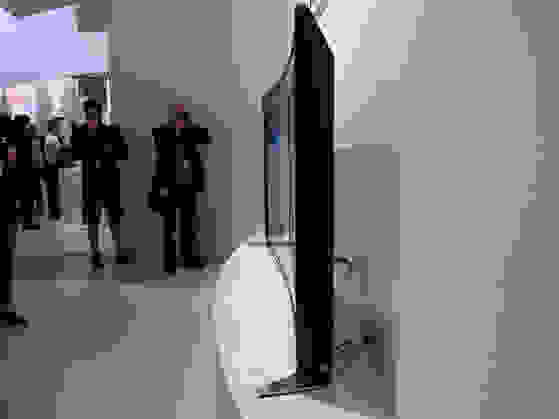 With no new 4K TVs in the pipeline, Sony's 4K fans will have to content themselves with an update to the company's home projector line. The new VPL-VW500 replaces the one-year-old VW1000. It's smaller and lighter, adding HDMI 2.0 connectivity and an improved 200,000:1 contrast, priced at €10,000 (approximately US$13,000).
Rounding out its home theater offerings, Sony has a new 7.1-channel surround sound bar in the works, complete with a wireless subwoofer. There's also an app called SideView that adds even more social media options to TV viewing, including ratings and recommendations.