Televisions
Vizio Will Sell You the TV of Tomorrow for a Cool $130K
Nearly two years later, the Reference Series has arrived.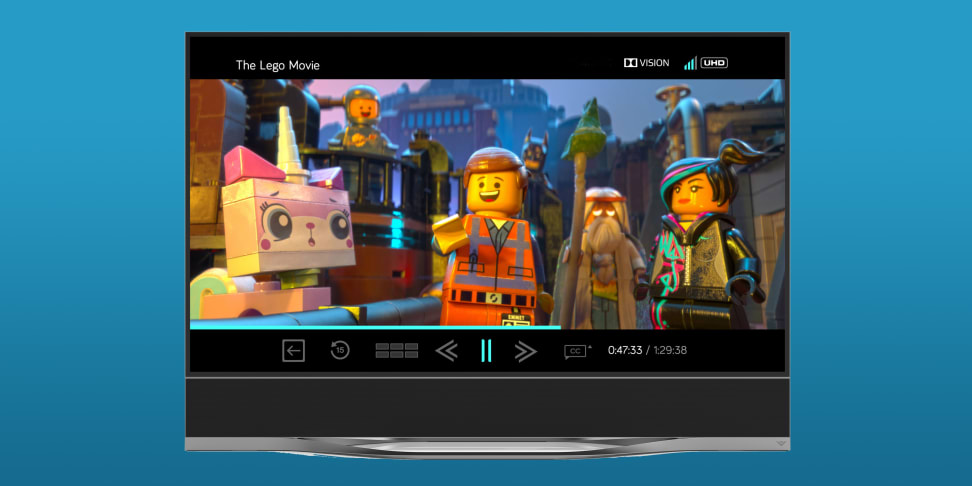 Credit: Vizio
Today, Vizio announced the availability of its high-end Reference Series televisions. These premium TVs first debuted during CES 2014 and, after almost two years, the Reference Series is finally a reality.
The RS65-B2 and RS120-B3—as the 65-inch and 120-inch are known—join the company's 2015 M Series and 2014 P Series televisions with UHD (4K) resolution, wide color gamut, 120 Hz refresh rates, dedicated upscaling processors, and quantum dots in the 65-inch model.
The Reference Series also distinguishes itself among Vizio's lineup by featuring HDR compatibility in the form of the proprietary Dolby Vision format. To achieve this both sets will offer a full-array backlight with local dimming and be capable of up to 800 nits of brightness, according to Vizio. While specs on the 120-inch are scant, the 65-inch model will have 384 active LED zones.
After almost two years, the Reference Series is finally a reality.
We got a chance to check out the 65-inch for ourselves last April, and HDR makes for an incredible presentation. While many current TVs claim HDR compatibility, Vizio is going so far as to include access to actual Dolby Vision content with the purchase of either Reference Series TV.
This will come in the form of several remastered Warner Bros. movies, which will be available via the streaming service Vudu. Vizio also announced that Netflix will be offering the show Marco Polo in Dolby Vision as well, though the timing hasn't yet been confirmed.
In addition to Vudu, the Reference Series will also feature Vizio's "Internet Apps Plus" smart platform, which ditches unnecessary extras like 3D and web browsers to focus on streaming apps. In the past, Vizio has offered 4K-capable options like Netflix, Amazon Instant, UltraFlix, and YouTube.
Vizio also provided a few other hardware specs on the Reference Series, mentioning that both TVs will feature 802.11ac dual-band WiFi, support for the HEVC H.265 codec, and a V6 six-core processor. The 65-inch will also apparently include "integrated home theater audio" in the form of a 10-inch wireless subwoofer and two rear satellite speakers.
If this all sounds enticing, you can head to Vizio.com to order the new Reference Series later today. The 65-inch RS65-B2 will set you back $5,999.99 while the 120-inch RS120-B3 will ring the till at an eye-popping $129,999.99. Buyers will be contacted by a local custom installer to arrange delivery and a white-glove setup service.
We'll have more on the Reference Series soon, including hands-on impressions of the 120-inch in the next day or so. In the meantime you can check out our hands-on impressions with the 65-inch model from last year.
Related Video