Televisions
Vizio's New M-Series Upgrades to UHD Resolution
The M-series is back, and just as affordable—with UHD resolution.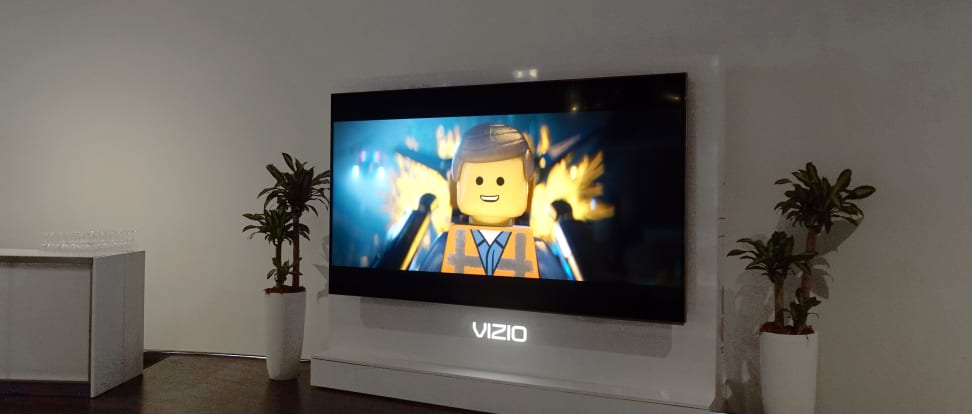 Credit:
This morning, Vizio announced the return of its midrange M-series lineup for 2015. The company was absent from this year's International CES in January, but nevertheless made waves in 2014 by delivering the most affordable lineup of UHD (4K) televisions at the time with its P series.
The new M-series continues that tradition. Like last year's models, these TVs deliver a full-array LED backlight that improves performance compared to more typical edge-lit LED models. More importantly, the new M-Series follows in the footsteps of Vizio's successful P Series by offering UHD (4K) resolution.
The M-Series TVs use Full Array backlights and are now UHD televisions.
Despite the upgrade to Ultra High Def resolution, the 2015 M-series maintains the same affordability as last year's lineup. The series is available in 43, 49, 50, 55, 60, 65, 70, 75, and 80 inches with prices ranging from $599 to $3,999. For reference, the 50-inch UHD M-series will be available for $799—that's two-hundred dollars less than last year's 50-inch P Series.
We expect to see the P-series also return to action this year, providing a more premium experience, but the new M-Series is a step in the right direction to promote affordable UHD/4K televisions. The M-series TVs take a budget-friendly approach to full array backlighting with local dimming, providing "up to" 32 dimming zones (compared to the 65-inch P-Series, which has 64 zones).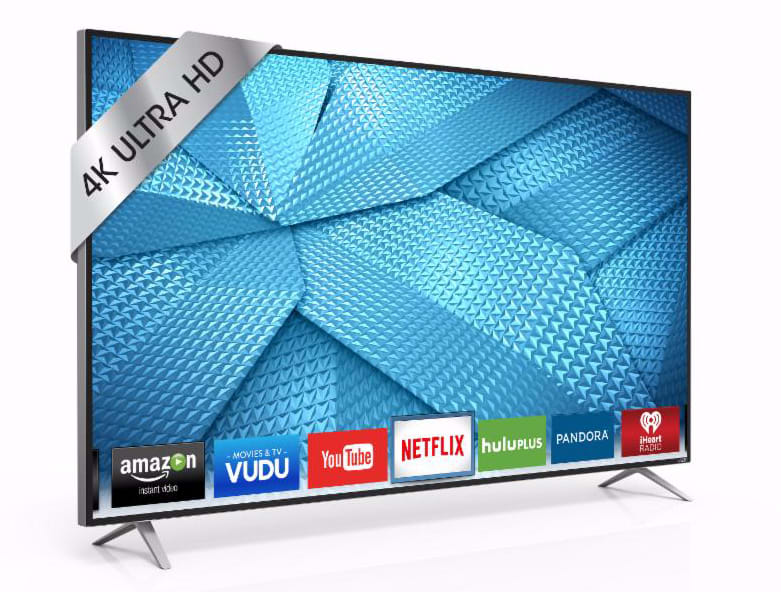 Vizio has also claimed a 240 Hz effective refresh rate, which we assume indicates a 120 Hz native refresh rate for these televisions. Naturally, the UHD M-series is HDCP 2.2/HDMI 2.0 compatible with 4K at 60 Hz availability. Vizio's smart platform continues to give users access to some 4K content via partners like Netflix, Amazon Instant Video, and Ultraflix.
The M-series should be available soon, both online (at Vizio.com) and in-store, via retailers such as Amazon, Best Buy, BJ's Wholesale, and Costco. Stay tuned for our impressions and full review of Vizio's new M-series TVs coming to a Reviewed.com near you.
Source: IRVINE, CA - April 13, 2015 - VIZIO, America's #1 Smart TV company in the U.S.1,
announced today the rollout of its second Ultra HD line-up, the all-new 2015 M-Series Ultra HD Full-Array LED Smart TV collection. Backed by the brand's leadership in Ultra HD technology, the VIZIO M-Series offers a wide range of screen sizes from 43" to 80", as well as stunning picture quality and access to several Ultra HD streaming apps. The collection features a Spatial Scaling Engine to upscale lower resolution content to near 4K Ultra HD picture resolution2, along with Full-Array LED backlighting with up to 32 Active LED Zones™, and up to Clear Action 720, which together produce a stunningly beautiful Ultra HD experience. Consumers can find the all-new M-Series rolling out now to retailers such as Amazon, Best Buy, BJ's Wholesale, Costco Wholesale, Sam's Club, Target, VIZIO.com and Walmart.
The all-new VIZIO M-Series Ultra HD Full-Array LED Smart TV collection displays over 8.3 million pixels in every image, four times the resolution of 1080p Full HD, bringing breathtaking detail and clarity into consumers' homes. Full-Array LED backlighting offers an even distribution of light for superior uniformity as compared to Edge-Lit TVs, and up to 32 Active LED Zones™ deliver precise, controlled backlighting with extremely high contrast and deep black levels. Active Pixel Tuning enables pixel-level adjustments of brightness for increased picture accuracy and contrast. For the fast-action lover or sports enthusiast, the M-Series line-up boasts up to Clear Action 720 with a blazing 240Hz effective refresh rate achieved with backlight scanning. These technologies, combined with powerful image processing, allow for sharper detail and ensure fast moving scenes appear clearer than ever.
"VIZIO is committed to providing mainstream access to Ultra HD technology," said Matt McRae, Chief Technology Officer, VIZIO. "Last fall we disrupted the market with the VIZIO 50" P-Series Ultra HD Smart TV, now the #1 Selling UHD TV3, and this year, we're poised to do it again with M-Series. Ultra HD is here to stay and consumers are continuing to seek out technologies that deliver a more immersive entertainment experience. With Ultra HD content options on the rise, VIZIO is committed to ensuring consumers have the ability to enjoy the enhancements in picture quality in their homes at the best possible value."
The M-Series Ultra HD collection gives consumers a great reason to upgrade with additional Ultra HD apps and more native Ultra HD content options available. The 2015 collection features the latest generation VIZIO Smart TV platform, VIZIO Internet Apps Plus®, and is equipped with ultra-fast 802.11ac dual-band WiFi and VIZIO's V6 six-core processor. This translates into a fast, easy-to-use experience for the consumer, with access to the latest app options4 including Ultra HD content from Netflix, Amazon Instant Video, UltraFlix and Toon Goggles5. For users enjoying sports, movies or TV shows produced at 720p or 1080p resolutions, the M-Series is equipped with a powerful Spatial Scaling Engine, which beautifully transforms HD content to create a beautifully upscaled Ultra HD resolution image with better accuracy and clarity to provide an all-around more immersive viewing experience.
Support for HDCP 2.2 allows playback of protected Ultra HD content while the latest HDMI 2.0 standard enables Ultra HD playback at 60Hz. This helps to ensure consumers using next generation cable and satellite receivers, Blu-ray players and game consoles that support Ultra HD content playback, will be able to plug and play those devices with their M-Series Smart TV.
"The Ultra HD TV market in North America grew more than 1.5 million units in 2014 as consumers found more affordable sets later in the year after VIZIO launched the P-Series," said Paul Gagnon, Director of TV Research at IHS. "In 2015, we expect shipments of Ultra HD TVs to more than triple to 5.4 million units on greater availability of content and even more affordable prices."
From a design perspective, the VIZIO M-Series has been purposefully crafted with an all-new design that distinguishes it from the rest. Built using select materials, an elegantly slim profile and ultra-thin bezel, the all-new M-Series delivers an immersive, near borderless entertainment experience that complements any room. Additionally, the collection includes a two-sided remote with a backlit QWERTY keyboard, making searching for Ultra HD content and typing a breeze, even in the dark.
Consumers can find the all-new M-Series Ultra HD Smart TV collection rolling out both in-store and online through key retailers such as Amazon, Best Buy, BJ's Wholesale, Costco Wholesale, Sam's Club, Target, VIZIO.com and Walmart. MSRP pricing for the collection starts at $599.99 for the 43" M-Series Ultra HD Smart TV up to $3,999.99 for the 80" class size.
M-Series Full-Array LED Ultra HD Smart TV Collection Pricing
M-Series 43" Ultra HD Full Array LED Smart TV $599.99
M-Series 49" Ultra HD Full Array LED Smart TV $769.99
M-Series 50" Ultra HD Full Array LED Smart TV $799.99
M-Series 55" Ultra HD Full Array LED Smart TV $999.99
M-Series 60" Ultra HD Full Array LED Smart TV $1499.99
M-Series 65" Ultra HD Full Array LED Smart TV $1699.99
M-Series 70" Ultra HD Full Array LED Smart TV $2199.99
M-Series 75" Ultra HD Full Array LED Smart TV $2999.99
M-Series 80" Ultra HD Full Array LED Smart TV $3999.99