One of the first things people generally say upon visiting my apartment is, "No way! You have a Roomba!"
Robot vacuums like the iconic iRobot Roomba have been around for several years now, yet they're still an object of fascination—and sometimes even envy—for many people. I always get comments like, "That's so cool!" and "I wish I had one!" However, their next question is almost always, "Is it worth it?"
While they seem extremely cool and useful, there are actually some downsides to robotic vacuums that might not work for you. And while there are some amazing affordable robot vacuums out there, it can be an expensive purchase, especially if you're not going to use it regularly. If you're on the fence about whether it's worth the investment, maybe my experience can help. Here are some of the major upsides and downsides I've experienced with my robot vacuum.
Some features live up to the hype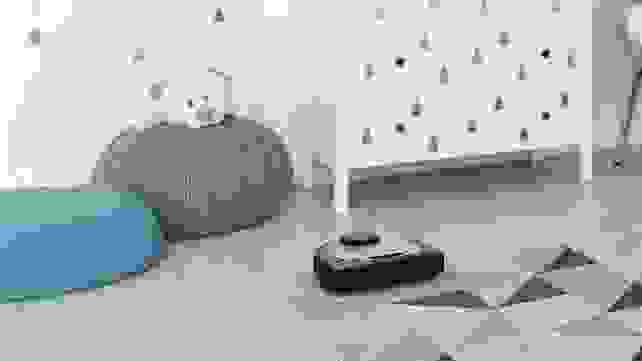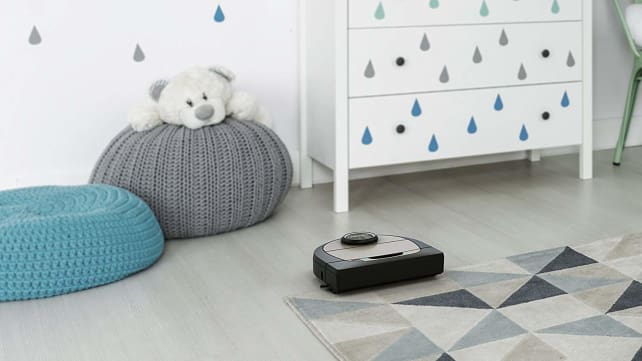 Does anyone actually like vacuuming? It's a chore I could definitely live without, and as such, I do like many aspects of my robot vacuum. For reference, I have a Roomba 650 ($449 on Amazon), which does NOT have smart capabilities, and I've owned it for more than two years.
What do I like about my little Roomba? Having a robot vacuum is so nice because, well, someone else vacuums for you. All you have to do is set a cleaning schedule or manually start the machine, and it will get to work vacuuming whatever room it's in while you sit back and relax.
Personally, I tend to use my robot vacuum in between regular vacuuming sessions, usually when I notice the carpet is getting a little dirty or the floor has some crumbs on it, but it's not so bad that I feel obligated to pull out the full-size vacuum. It usually takes a little under an hour to complete the common areas of my apartment, which is probably around 500 square feet. We don't use it in the bedrooms or bathroom—I'll explain why in a minute.
Additionally, I've found my Roomba does a surprisingly good job getting into corners and cleaning around furniture, which can be a hassle with a regular vacuum. My model is around 3.5 inches tall, so it fits under everything* except the couch. I also like that it has a dirt sensor that lets it know to give a spot extra attention. It'll actually turn around and do a few circles over the dirty patch.
*If you're worried about the height of your robot vacuum, the $220 eufy RoboVac 11S is only 2.85 inches tall (and it's the best affordable model we've ever tested too).
But it's not a hands-off cleaning machine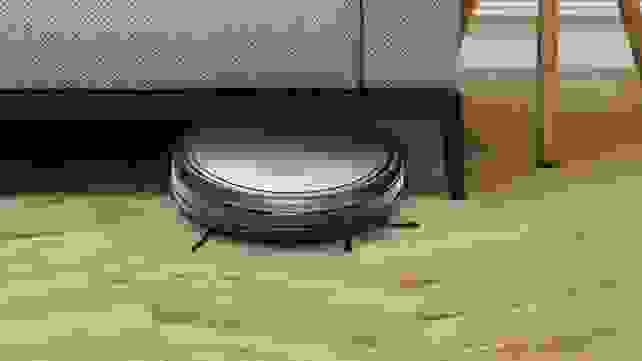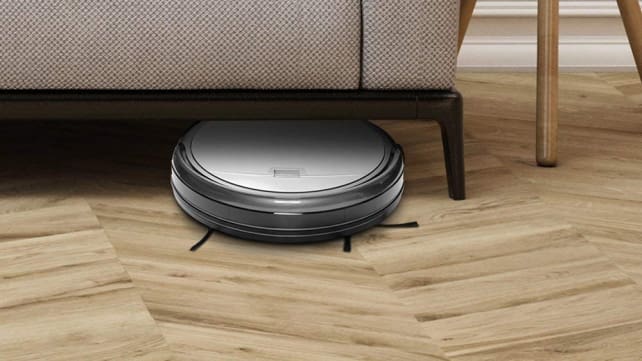 Despite its useful features, I don't find myself using my Roomba as much as I anticipated. A lot of this has to do with the fact that it's not a completely hands-off process. You still have to do what I call "vacuuming prep" before you set the Roomba off and running.
For instance, you obviously have to empty the dustbin every time you vacuum, as it's significantly smaller than one on a traditional vacuum. (But don't worry, this new robot vacuum is self-emptying). It's also recommended you clean hair and dust off the rollers every three times you run the machine, but I actually have to clean it every time because I live with two cats.
That's not all, either. You also have to go around and ensure there's nothing the vacuum can get stuck on, be it stray electrical wires, cat toys, dragging curtains, fringe of any kind, small area rugs, or the like. This can be a damper if you want to schedule your robot vacuum to clean while you're at work, as you'll have to remember to tidy up before you leave for the day. If you don't, it could very well get stuck, potentially harming itself and/or the object that it gets stuck on.
As I mentioned earlier, I only use my Roomba in common areas of my apartment because it tends to get stuck in the bedrooms and bathroom. I don't know if it's because there's less space to maneuver in there or what, but once it ventures into a bedroom or the bathroom, it has a tough time making its way out. Plus, one of the bedrooms has a thick shag rug that the vacuum inevitably gets stuck on.
The last thing I don't love about my Roomba is that it doesn't do a good job picking up fine particles. One time, cat litter got spilled on the floor, and instead of sucking it up, the robot vacuum made even more of a mess, spreading the little rocks everywhere. While we're on the topic of animal accidents, need I remind you about the horror stories of robot vacuums running over dog "waste" and smearing it throughout the house?
Problem-solving features of new robot vacuums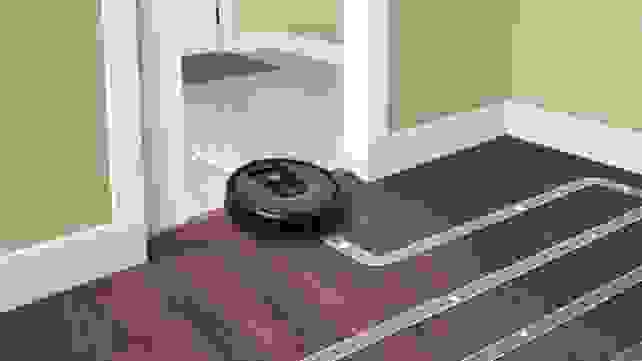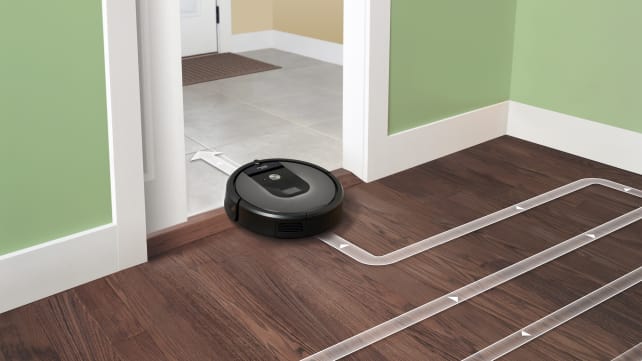 As mentioned, I can't really speak to the smart features of newer robot vacuums, as I have a Roomba 650—an older, "dumb" model. However, to give you a fair picture of whether robot vacuums as a whole are worth the investment, I read a ton of buyer comments on several popular models to see what other people had to say.
Newer models like the Roomba 690 ($299.99 on Amazon) and the Neato Botvac D7 ($710.49 on Amazon) can be controlled via your phone, and a few benefits highlighted by reviewers include:
They clean in a grid fashion, rather than in random patterns.
They're more efficient and easier to clean.
Certain units let you specify spots that need additional cleaning or choose how many passes the vacuum will do over your floors.
Instead of just cleaning until they die, newer vacuums will recharge themselves and then resume cleaning.
They're better at moving from carpet to hard floor without compromising suction.
Many of the newer features seem to address some of the issues I've had, but keep in mind you're still going to have to do "vacuum prep" with these newer robot vacuum models.
An argument for robot vacuums…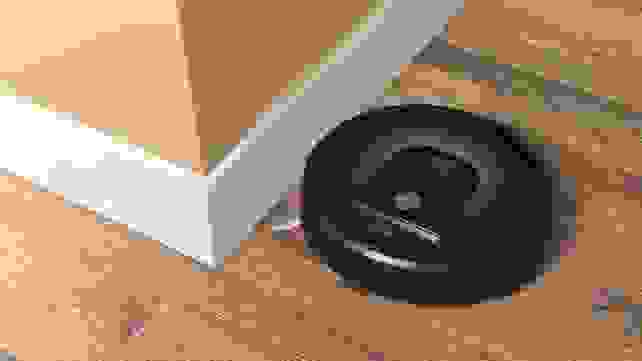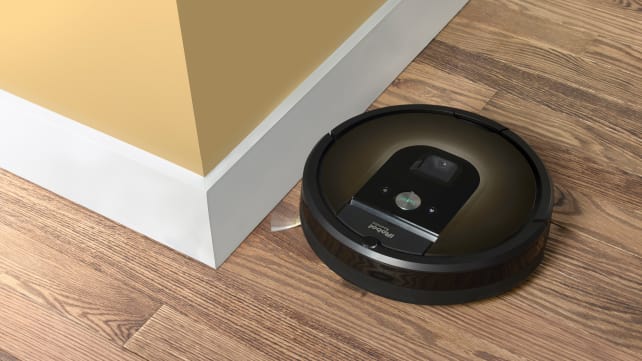 If you skimmed the article above, here's a TL;DR breakdown for you.
You'll probably enjoy a robot vacuum if:
You want a gadget to do supplementary cleaning.
You want your home vacuumed on a regular schedule when you're away.
You're relatively neat to begin with.
You want to use it in an uncluttered space.
You only want it to clean one or two rooms.
You're good at remembering to do maintenance every time you run the machine.
Your animals are impeccably house trained.
Sound good? Then head over to our list of the best robot vacuums to find the perfect product for your needs!
Why you might not want a robot vacuum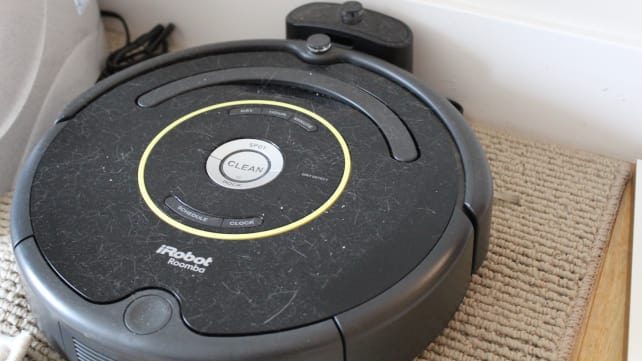 Because of the issues I mentioned above, I generally find myself reaching for the full-size vacuum more often than the robot vacuum. It's just easier knowing I can control exactly what gets cleaned, and there's much less maintenance involved. Plus, it's generally quicker and the results are better.
Personally, I'd say a robot vacuum is not worth it if:
You're typically not that tidy or your space is cluttered.
You don't feel like doing maintenance every time you run the machine.
You have thick shag rugs.
Your pets aren't house trained.
You have small rooms with many obstacles.
The bottom line is that robot vacuums are not the perfect fit for every household. If anything, they're more of a supplementary cleaning solution, meaning you even if you do get one, you shouldn't get rid of your full-size vacuum just yet.
Prices are accurate at the time of publication, but may change over time.
This robot vacuum can mop too
Our editors review and recommend products to help you buy the stuff you need. If you make a purchase by clicking one of our links, we may earn a small share of the revenue. Our picks and opinions are independent from any business incentives.