Dogs and cats shed. It's a fact of life—like how the sky is blue, or that Wednesday is the longest day of the week.
If you're plagued by stray pet hair, maybe it's time to get a robot vacuum. These automated cleaners can be set to run on a schedule so the only thing you have to do is empty the bin once in a while.
The only problem is choice. The number of robot vacuums on the market has exploded over the past few years, as has the number of features they offer. Nowadays, there are robots that respond to voice commands and even one that doubles as a wet mop.
We were confused, too—which is why we've tested dozens of robot vacuums since 2014. In our tests, we learned that dealing with pet hair is about three things: navigation, agitation, and power. The best robot vacuums can find their way around a room, root pet hair out of carpet fibers, and vacuum it up. If you own a pet, these are the robot vacuums you should consider.
Updated October 16, 2018
Advertisement - Continue Reading Below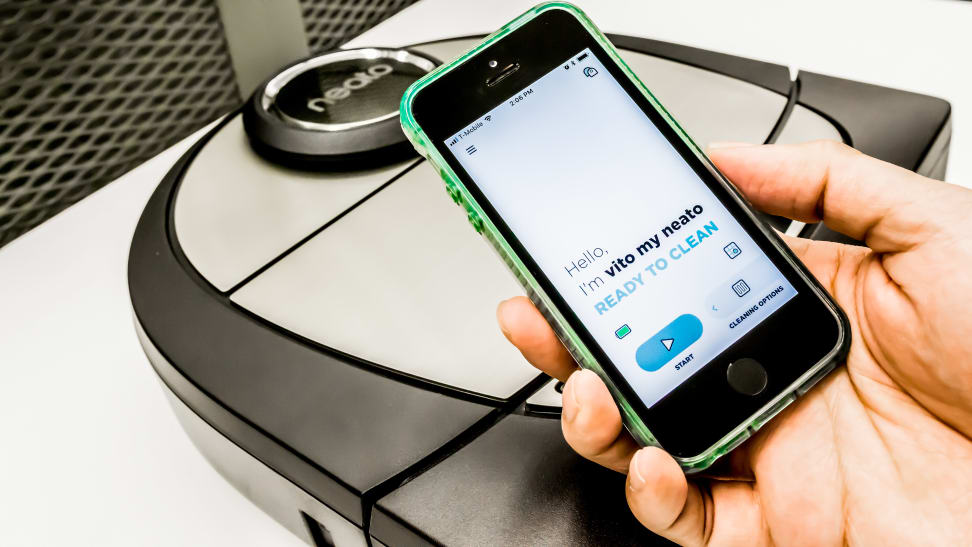 How we test
The Tester
Hey, I'm Jon Chan, the Senior Lab Technician at Reviewed. I've been testing robot vacuums for years and have seen them change a lot. In my belief, the term robot vacuum is a misnomer. Robot vacuums are designed to help maintain your floors in between manual cleanings. When it comes to pet hair, that's a big deal because you need to let your machine run cleaning cycles every day to keep the loose fur at bay. I also think that virtual barriers are very important to help keep your robot away from areas that are sensitive for your pet, like their bed or food bowl.
The Testing
Most of the tests involve our robot obstacle course. The area contains analogs for furniture legs, shelves, and thresholds. We also spent time looking at how each robot vacuum could benefit a pet owner. For example, the LG Hom-Bot Turbo+ can be remote controlled from anywhere and has cameras that stream. When you combine these two features, you gert a mobile pet cam!
---
Other robot vacuums we tested
---
If you're shopping for vacuums, check out our guide, The Best Vacuums for Every Home and Every Person.
Advertisement - Continue Reading Below