Vacuums
This Toe Kick Kitchen Vacuum Is Coming to the U.S.
It's like a cross between a vacuum and a dustbin.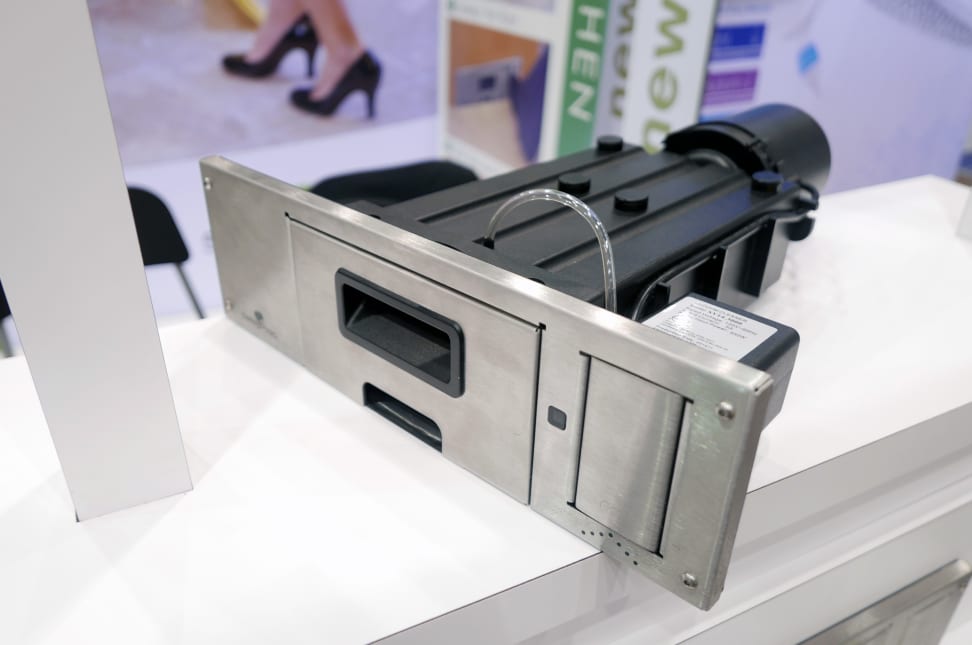 Credit:
Kitchen floors tend to accumulate a lot of dust and dirt, perhaps more so than any other room in the house. It makes sweeping and vacuuming routine activities—but why must they be separate?
Vacuums tend to be unwieldy contraptions, so much so that you only really break them out when absolutely necessary. Sweeping is a bit easier, but it's not nearly as thorough. Each has its ups and downs, so why not combine them?
That's what the Sweepovac is: a foot-level vacuum that installs directly into the toe kick space beneath your kitchen cabinets. Just sweep up dirt and debris as you would usually do, then tap the Sweepovac's on button with your foot. A 10-second suction cycle begins, sucking up any debris in front of it, and the tray easily slides out so you can quickly dump the contents of the vacuum bag.
Central vacuums serve a similar purpose but tend to require some retrofitting, especially if you plan on installing an inlet in your kitchen. The Sweepovac skirts this problem by including its own bagged vacuum unit.
We had a chance to check out the Sweepovac at the International Home & Housewares Show and we were impressed by the simplicity of it. It's as easy to use as it is to explain, even if the boxy stainless steel leaves some interior design questions in its wake.
It's an odd looking thing that screams function over form.
It's an odd looking thing that screams function over form. You'll probably want to conceal it by installing it in front of your cabinets, rather than on an island side panel or something. However, it does come in a variety of colors, including white, beige, red, and light blue.
Design aside, it's a pretty clever idea, and will likely make your kitchen cleaning a little bit easier.
The Sweepovac has been on sale in the UK for some time, and now it's coming to the U.S. It's expected to hit the market this summer (July 1), and will retail for $199. That's fairly pricey for a toe kick vacuum cleaner, but if you're the type of homeowner who finds himself constantly sweeping and vacuuming, it's definitely worth your consideration.
---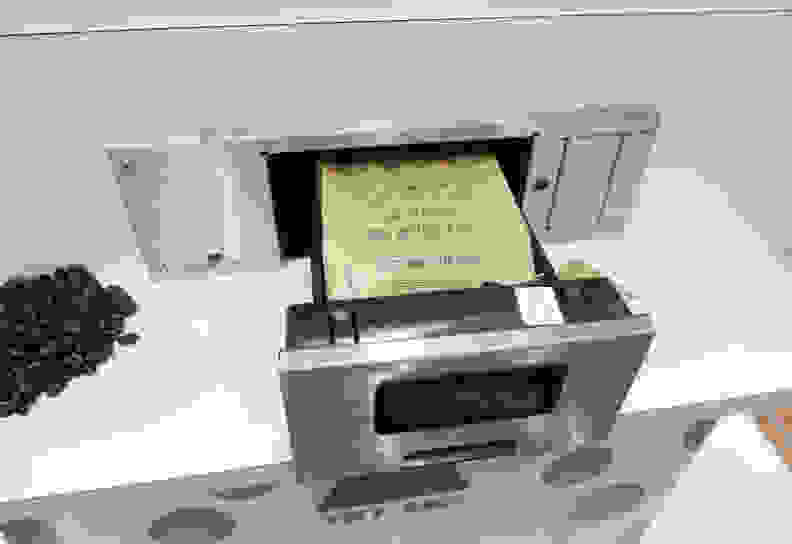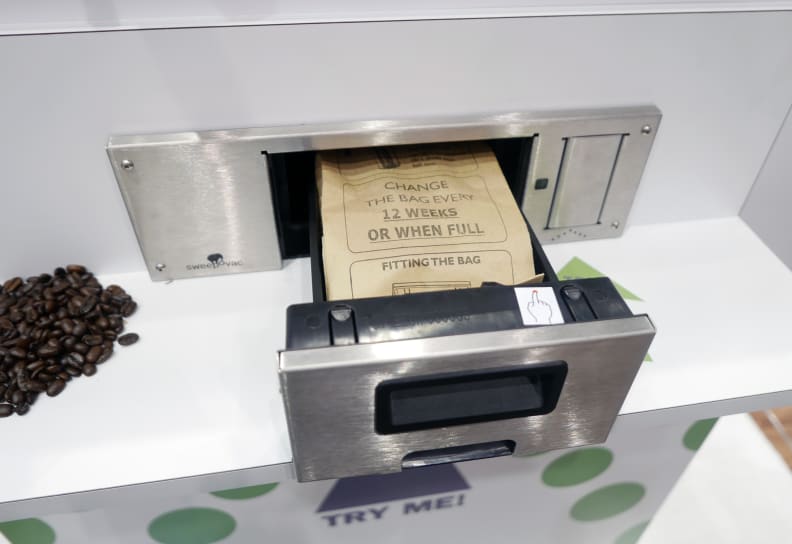 ---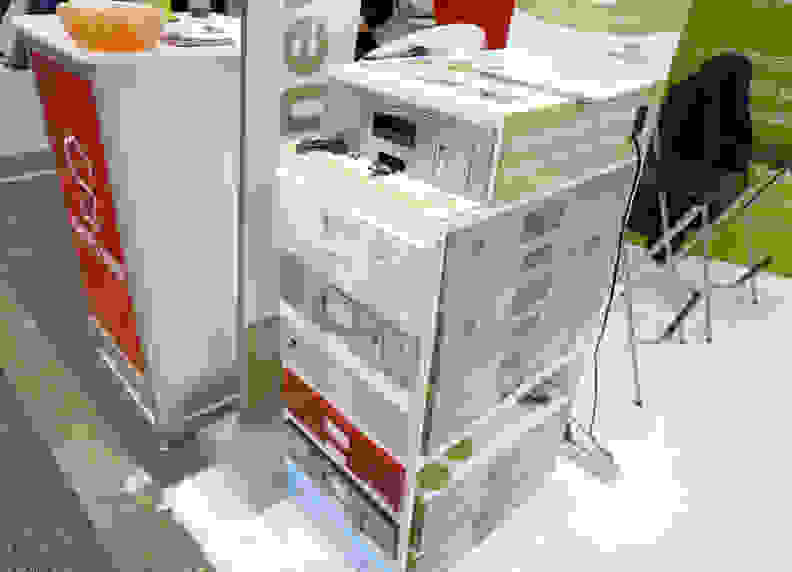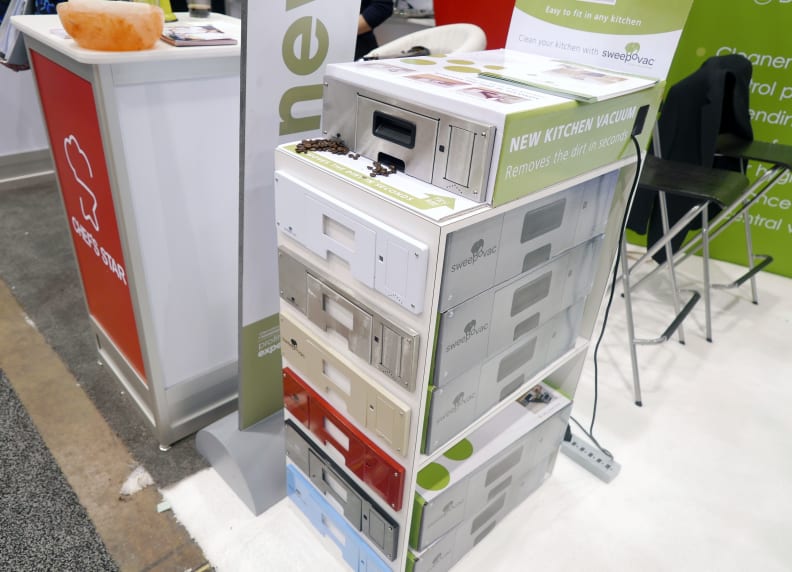 ---