Cameras
Take your memories offline with these photo printers
Get instant, shareable physical prints of your favourite photos in a jiffy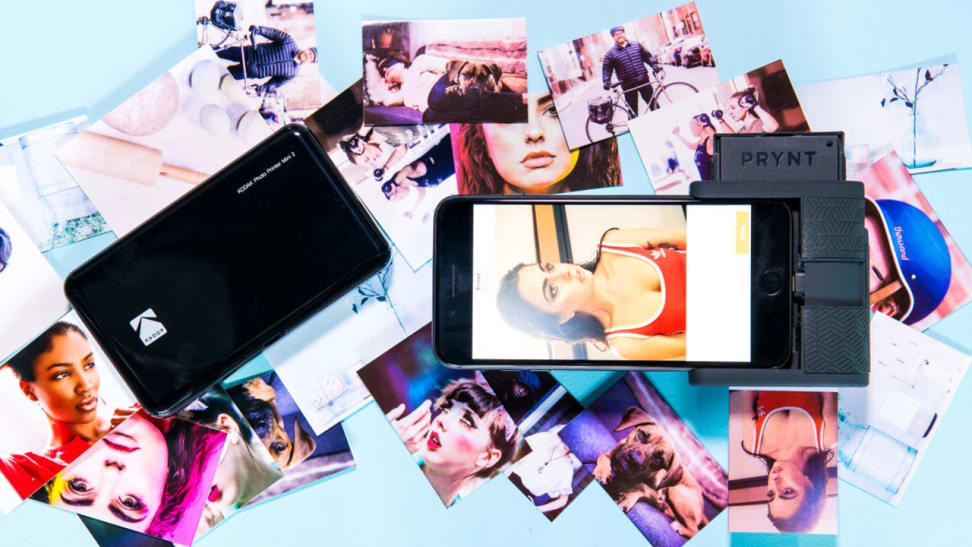 Credit: Reviewed / Jackson Ruckar
These days, most photos are taken by a smartphone and stored in the cloud. But there's still something to be said for a physical print you can stick in an album or hang on your wall. While you can use a home printer, retail kiosk, or an online photofinishing service to produce your prints, there's another handy solution: portable photo printers. They spit out pocket-sized 2 x 3-inch prints on special paper, often with an adhesive backing, making it a cinch to display them anywhere in your home.
To find the ones worth your money, we tested six models, including ultra-portables that can fit in the palm of your hand to larger ones that provide 4 x 6-inch prints. These are our favourites, ranked, in order.
1.Ultra-Fast: Prynt Pocket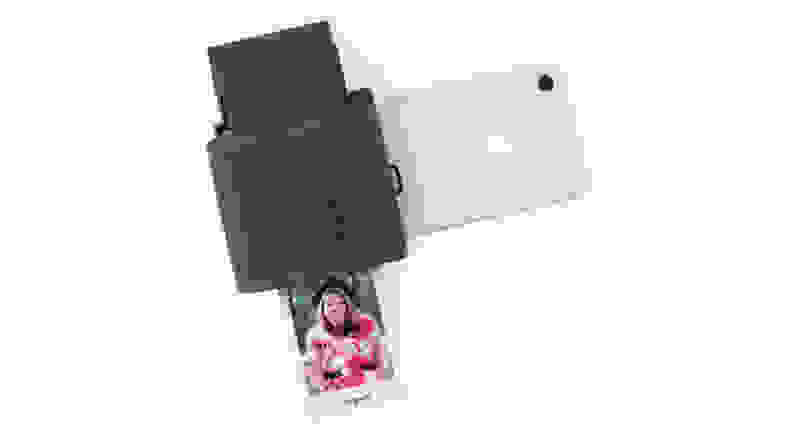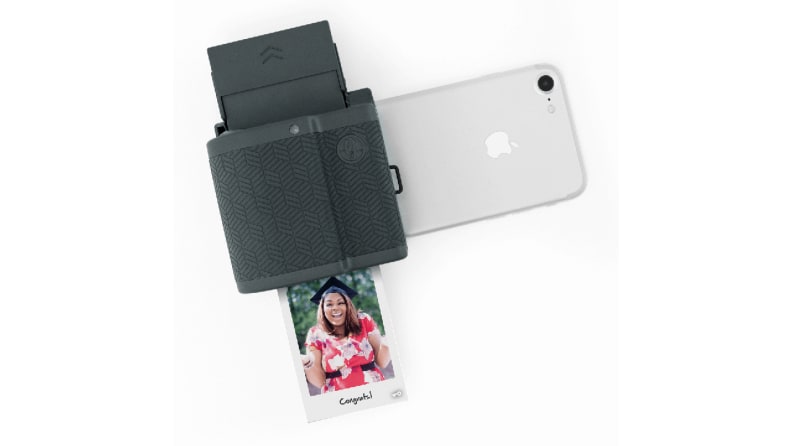 Unlike other portable photo printers that use a Bluetooth connection to communicate with your smartphone, the Prynt Pocket outputs photos via a direct physical connection to your handset. As there's no lag time waiting for all of an image's information to move from your phone to the printer, wirelessly, the Prynt Pocket is able to churn out high quality colour and superior black and whites photos faster than its competition.
Even though the quality of the photos wasn't as good as what we got with some of the other printers, the ultra-fast printing speed made up for it. Note, however, that this printer currently only works with iPhones. Get the Prynt Pocket from Walmart Canada
2. Quality Prints: Kodak Mini 2 Instant Photo Printer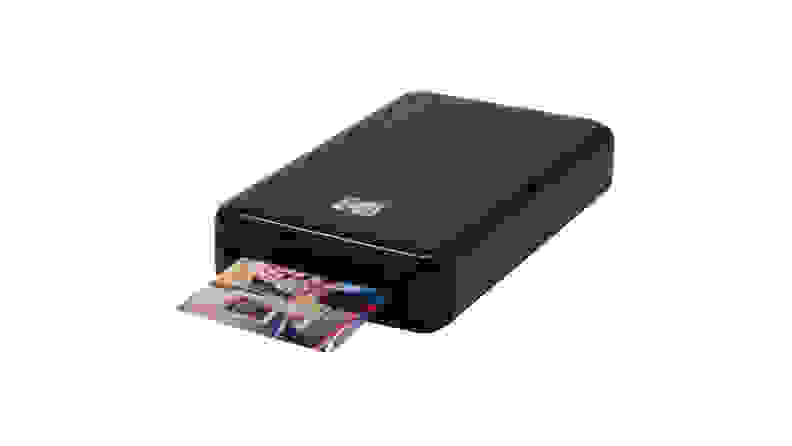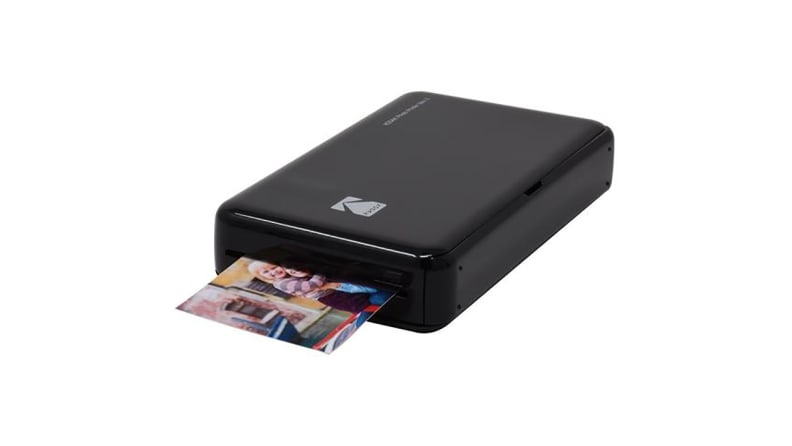 Instead of using the ZINK (Zero Ink) system that includes paper with ink built-in like many other portable printers, the Kodak Mini 2 Instant Photo Printer has a small and replaceable dye sublimation ribbon ink cartridge just like you'd find in a regular printer. Except this one produces 2 x 3-inch prints on paper, which you can buy the high-strength photo paper that this machine accepts in bundles of 20, 30, and 50 sheets. The printer connects to your phone using Bluetooth or contactless Near-Field Communication (NFC) tap technology. Of all the smaller printers we tested, this one yielded the nicest prints.
Unfortunately, high quality means compromising on speed, where the Kodak Mini 2 is concerned. During testing, our American colleagues found it to be super-slow. And the Kodak Mini Shot app left much to be desired. On a number of occasions, while communicating with the printer, the app stalled, in the middle of the printing process.
Get the Kodak Mini 2 Instant Photo Printer from Amazon Canada from Amazon Canada
3.Choose Your Filter: Fujifilm Instax Share SP-3 Mobile Printer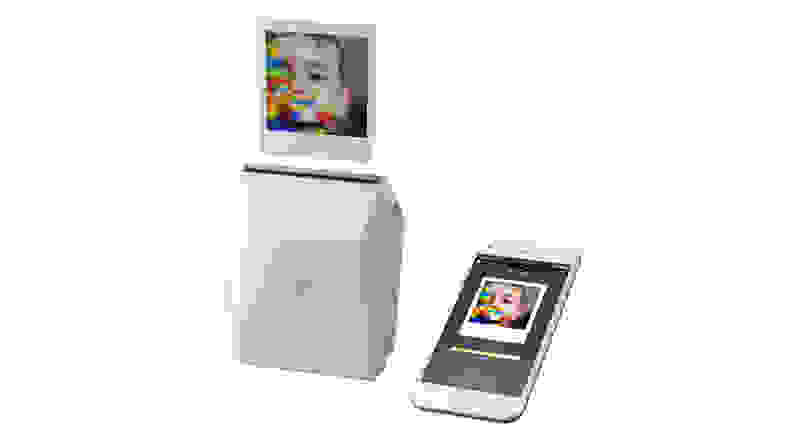 If you love using filters on sites like Hipstamatic and Instagram (and let's face it, who doesn't?) this will be the mobile printer for you. It's always fun to snap a photo then add a black & white or sepia tone filter, or use a fun Snapchat filter to add bunny ears or a babyface to your hilarious expression. Beyond taking and saving photos like these for printing from social sites, this mobile printer also has its own handy "intelligence" filter that auto-corrects the photo to print it at the best possible quality. It does also let you add basic custom filters, like black & white and sepia tones, but no fun editing options like adding borders and text.
Prints are made on paper and instant film and are generated in under a minute with nice colours. You can only connect this printer to your phone using a Wi-Fi hotspot it created, which means the phone is unusable while it's connected to the printer's Wi-Fi network. But if you only need to connect to quickly print then disconnect, it's not a big deal.
Now for the bad stuff: on a few occasions when the printer powered down, the phone automatically reconnected to our home Wi-Fi network and we had to go through the process of reconnecting. That's not a huge deal if you plan to connect, print, then disconnect. But if you plan on printing multiple images, being forced to reconnect multiple times can be a drag.
Get the Fujifilm Instax Share SP-3 Mobile Printer from Best Buy Canada
4.Spark Nostalgia: Polaroid ZIP Instant Photo printer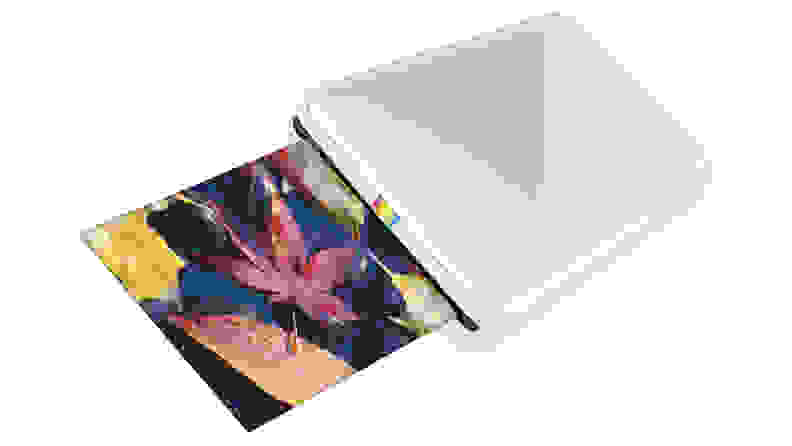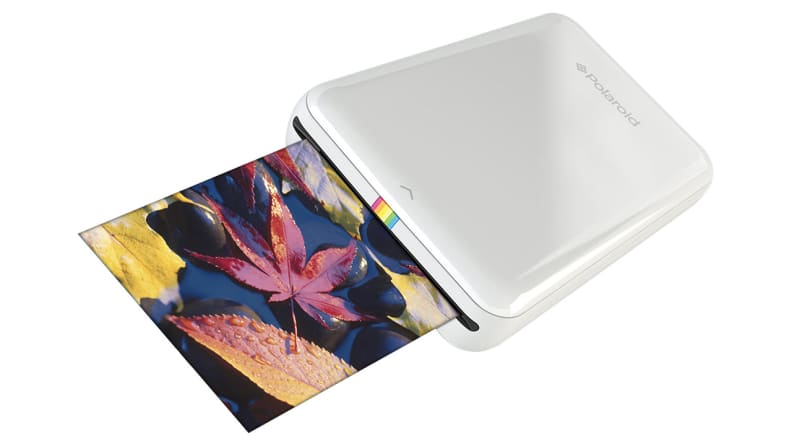 When you're talking about instant prints, you can't get more nostalgic than Polaroid. So, it's no surprise that the company that invented the concept of instant photographic gratification in the last century came up with a portable printer for the era we're living in today. Like many of the other printers in its category, the Polaroid ZIP uses ZINK paper, which you can buy in packs of 20 up to 50.
Unfortunately, the Polaroid ZIP was incredibly underwhelming.
We were surprised to discover that the 2 x 3-inch prints it creates from connection to your smartphone and the partner app were only average in quality, appearing darker and flatter than the prints produced by the Kodak and Prynt devices featured in this guide. While the app was intuitive and really fun to use, we experienced a few hiccups during photo processing, which required us to restart the app several times.
Most frustrating of all, the ZIP's battery died, consistently, after printing nine images. We expect more from such a storied company.
Get the Polaroid ZIP Instant Photo printer from Amazon Canada from Amazon Canada
5.Sleek Design: HP Sprocket Photo Printer 2nd Edition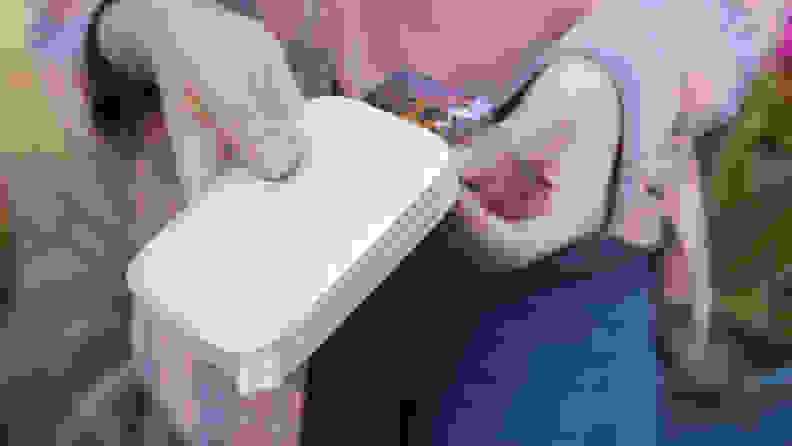 The second edition HP Sprocket Photo Printer comes in tons of fun finish options. It looks similar to the Polaroid ZIP printer and uses the same ZINK paper and loading system. But we preferred the Polaroid app to the HP app, finding this one far less intuitive.
It does earn some points for a firmware update that affords new borders and stickers - make sure to update the printer when you get it! There weren't any stalls while processing photos either, which is a huge plus: each print was spat out in about a minute. When our American colleagues tested the first edition of this printer, they found that other printers of the same vintage produced photos with better image quality. With this upgraded second edition, HP brings improved photo quality to the table that makes the latest iteration of their HP Sprocket Photo Printer worth your consideration.
HP Sprocket Photo Printer 2nd Edition from Walmart Canada
6.Bigger Prints: Canon Selphy CP1300
If you choose to buy a Canon Selphy CP1300, you'll have to forego the portability offered by the other photo printers in this guide. The CP1300 is a husky lad. However, once you see the outstanding quality of the 4x6 prints it produces we think you'll be ok with the sacrifice.
While the Canon Selphy CP1300 isn't pocketable, it's still significantly smaller than a standard desktop printer. As it's not designed to be toted along with you, you'll find that this printer lacks an internal battery. In order to use it, you'll have to plug it into a wall socket.
You should know that the CP1300 doesn't come with a companion app that allows for wireless printing directly from a mobile device. So, you'll need to transfer your photos to your computer, first, before sending them to the printer. However, it is possible to print directly from an SD memory card or USB flash drive.
The product experts at Reviewed have all your shopping needs covered. Follow Reviewed on Facebook, Twitter, and Instagram for the latest deals, product reviews, and more. Prices were accurate at the time this article was published but may change over time.