The Best Multifunction Printers of 2019
By Keith Shaw
Multifunction printers, commonly known as MFC printers, combine the features of a printer, photo printer, copier and scanner (and sometimes fax). Lately, they've added even more functions, like wireless printing, mobile device printing and scanning to the cloud. For most business workers, these functions are handled by a hulking machine in the middle of an office.
For smaller business or home offices, a smaller device is needed, yet one with many of those same functions. We recently tested seven such multifunction printers from the top brands to find our favorite: the Epson WorkForce Pro WF-4740 (available at Amazon for $179.00).
In deciding which multifunction printers to test, we chose devices that were top sellers, highly rated by customers on a variety of sites, and most popular among online retailers. While we had a mainly positive experience with all the printers, none of them were perfect—even our favorite had issues. Software glitches, difficult setup problems and hardware that wouldn't scan documents correctly occasionally creeped in during our tests. People that love their devices - like a smartphone or computer - are likely to forgive small glitches because of their overall fondness for the machine. That's just not the case with printers—a small glitch will likely result in an outburst of, "I hate this *#&@!@ printer!".
Updated January 02, 2019
Advertisement - Continue Reading Below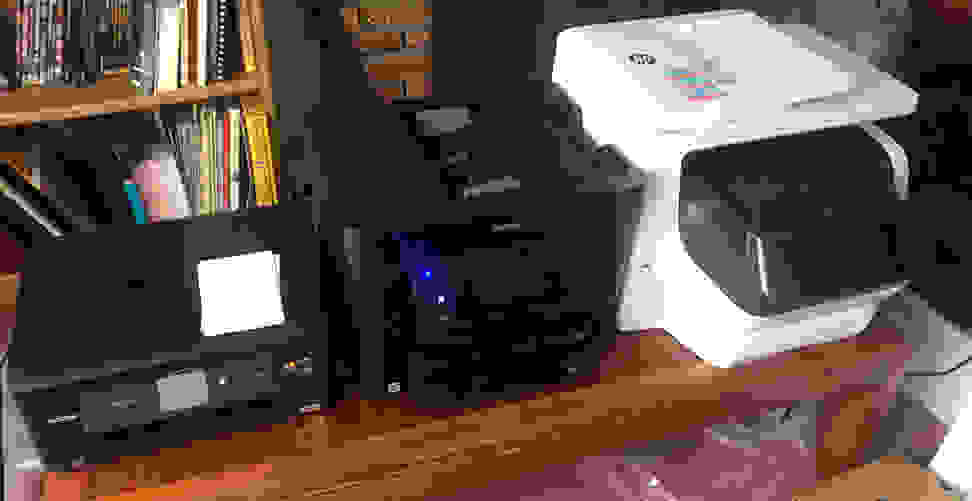 Other printers we tested
Who am I?
I'm Keith Shaw and I've been reviewing technology products for more than 15 years, ranging from the tiniest USB devices to large computers and home networking systems. I've seen the multifunction printer market move from basic functions (print, copy, scan and fax) into more advanced functions, such as photo printing, network connectivity (Ethernet and Wi-Fi) and cloud-based and app-based access. I've never destroyed an office printer for displaying the "PC LOAD LETTER" error code, but I've come close. And I reference the colors cyan and magenta more often than the average man does (or should).
What you need to know about ink
All of the printers we tested were inkjet printers - while some multifunction laser printers are out there, we felt the cost was too high for our audience of small business or remote home office workers. Inkjet printing does sacrifice some quality on documents when compared with laser printing, but we feel for everyday usage on documents and photos, the sacrifice is worth the lower cost.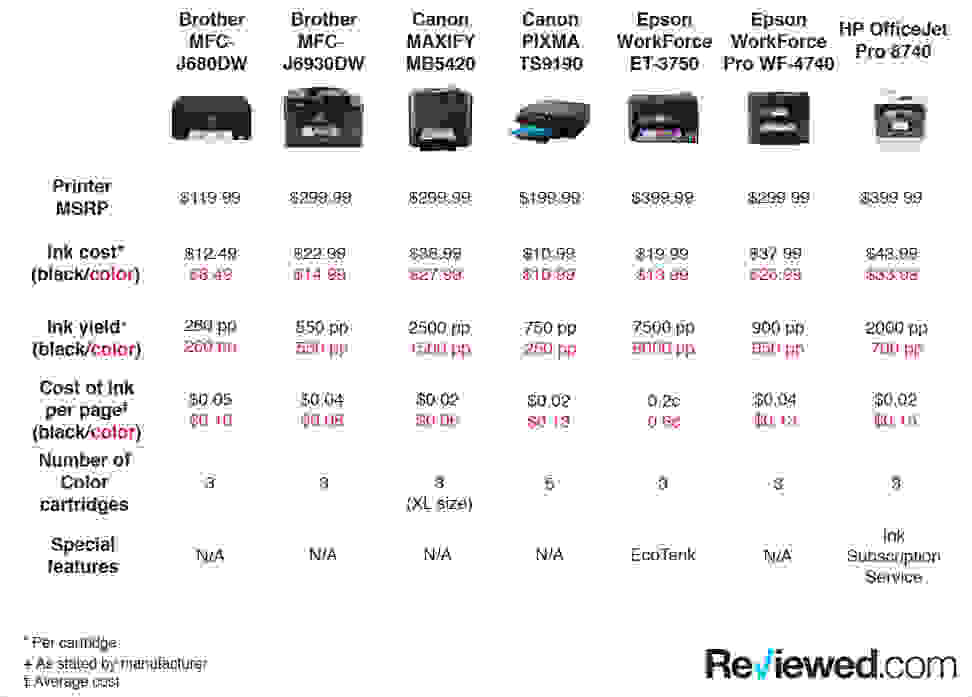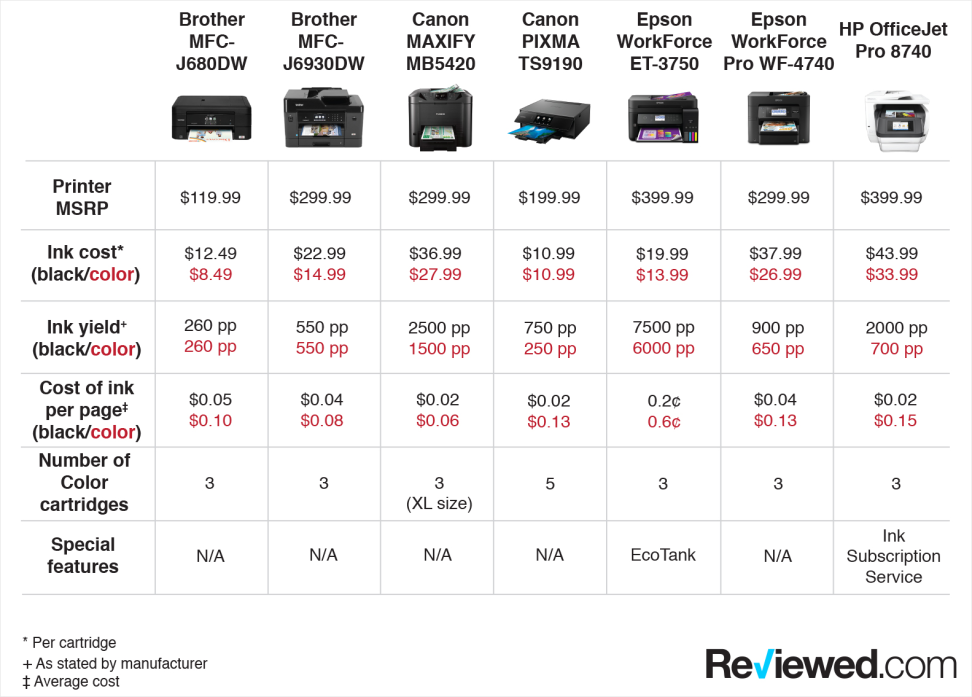 Each of the printers tested had easy ink cartridge installation options - most of them came with cartridges that you unwrap and click into place properly within the ink storage unit on each device. If you get stuck on the process, most of the printers had animated step-by-step instructions on installation. One unit we tested - the Epson WorkForce ET-3750 - utilizes the EcoTank system: instead of cartridges, the printer uses ink bottles that you pour into the printer's tank. It's less daunting than it sounds, and Epson provides step-by-step instructions and failsafes (such as not being able to put the yellow ink into the cyan tank) so you don't mess up and spill a bunch of ink. The benefit of the EcoTank system is that for a higher upfront cost of the printer, you can save money in the long term because you're not spending as much money on ink cartridge replacement.
The HP printer we tested - the OfficeJet Pro 8740 - includes the HP Instant Ink subscription plan. Instead of buying individual cartridges when they run out, customers sign up for a monthly subscription plan based on the number of pages you print. With these plans, it doesn't matter if you print 50 pages of photos or 50 pages of black text - if you run out of ink you get sent replacement cartridges as part of the plan. Plans start at $2.99 per month and go up to $9.99 per month, with a number of pages allotted per month. If you go over, you pay some overage costs, but you can also roll over unused pages - this reminded us a lot of cell phone minutes-and-data plan billing.
We didn't test ink replacement costs as part of our testing criteria, but did want to provide a table that shows the estimated cost for ink on each of the printers tested.
Advertisement - Continue Reading Below